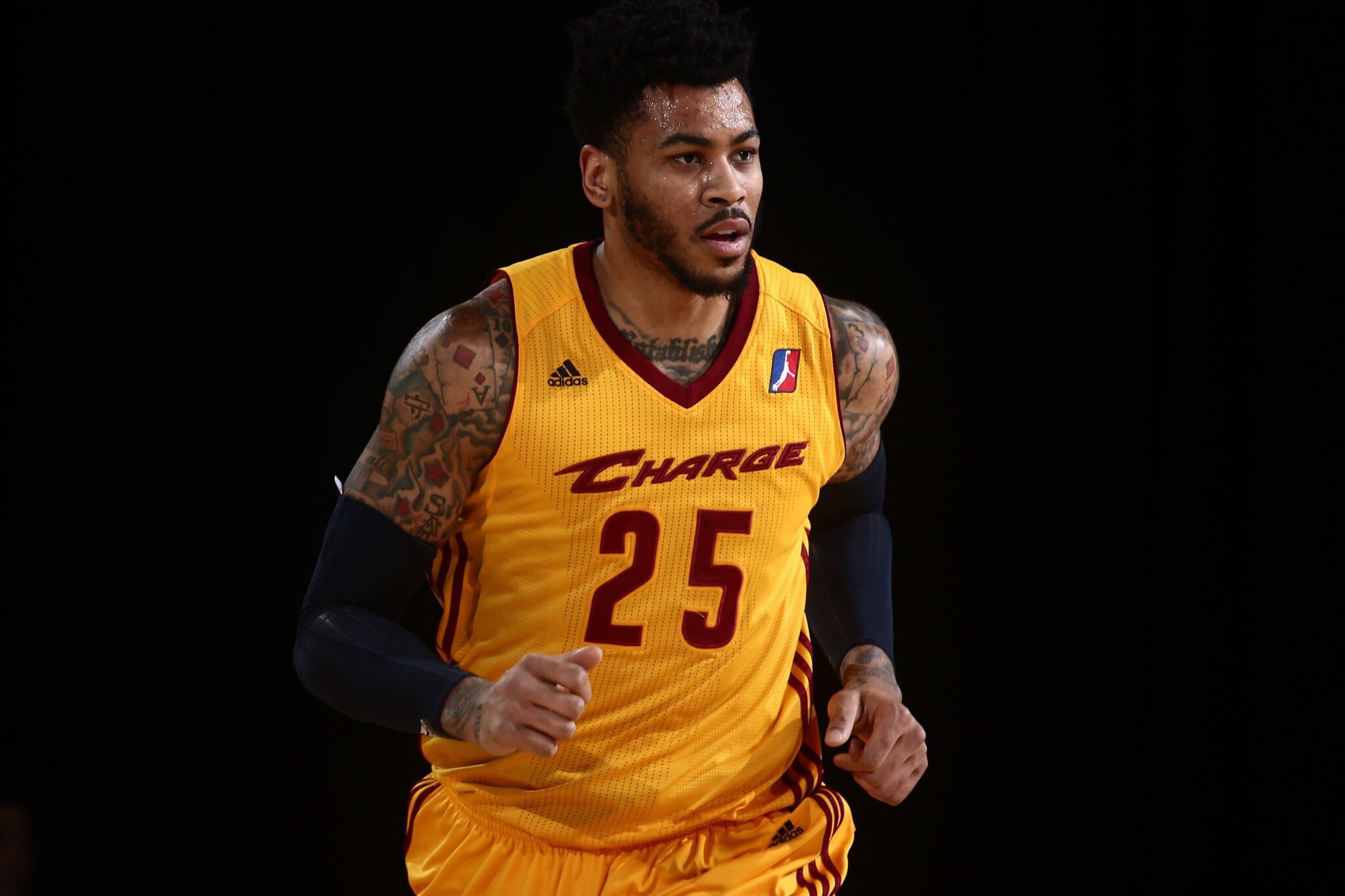 The Detroit Pistons have signed center Eric Moreland according to an official press release from the team.
Moreland had an outstanding season for the NBA G-League's Canton Charge in the 2016-2017 season and was named to the league's All-Defensive team and was named Third Team All G-League while averaging 12.8 points, 12.2 rebounds, 2.8 assists, 1.7 steals and 2.7 blocks in 33.4 minutes per contest. He was also named as an All-Star for the 2016-2017 season.
In four games with the Detroit Pistons in the Orlando Summer League circuit, Moreland has averaged 7.3 points, 8.5 rebounds and 2.8 blocks in 25.6 minutes per game.
Many Charge fans saw Moreland's versatility on full display up close, as he showed the ability to be a dynamic force on both ends. On offense, Moreland's shown the ability to handle the ball in fullcourt and has a variety of moves around the basket. He's not afraid to shoot the outside jumper but he plays to his strengths, freeing himself up in the pick-and-roll and finishing putbacks and lobs.
Moreland also has a nice push shot that he can use in the the short roll, where his passing ability will give him the ability to make a Tristan Thompson-like impact as a roll man for head coach Stan Van Gundy.
Defensively, Moreland is capable of disrupting shots around the rim and using his length to both opponents on the perimeter. He has no problem running up and down the court, playing a fast-paced game. To that point, he's probably better suited to be a backup than a player like the gargantuan Boban Marjanovic. While possessing this mobility, a benefit of being a former point guard who became a center in the last two years of high school, Moreland is still capable of crashing the boards on either end.
To put it succinctly, the Detroit Pistons got themselves a steal in Moreland.
With the rumors that the Pistons have been looking to move Andre Drummond, the addition of another mobile center is pretty interesting. With Drummond's inability to develop a free-throw stroke that hasn't made him a liability (38.1 % shooting from the free-throw line for his career), so is Moreland's ability to shoot 77.8% from the free-throw line in Summer League play.
In Moreland's place, Gerald Beverly (who will play for the Cleveland Cavaliers Summer League team in Las Vegas), will likely assume the starting role.

NEO Sports Insiders Newsletter
Sign up to receive our NEOSI newsletter, and keep up to date with all the latest Cleveland sports news.