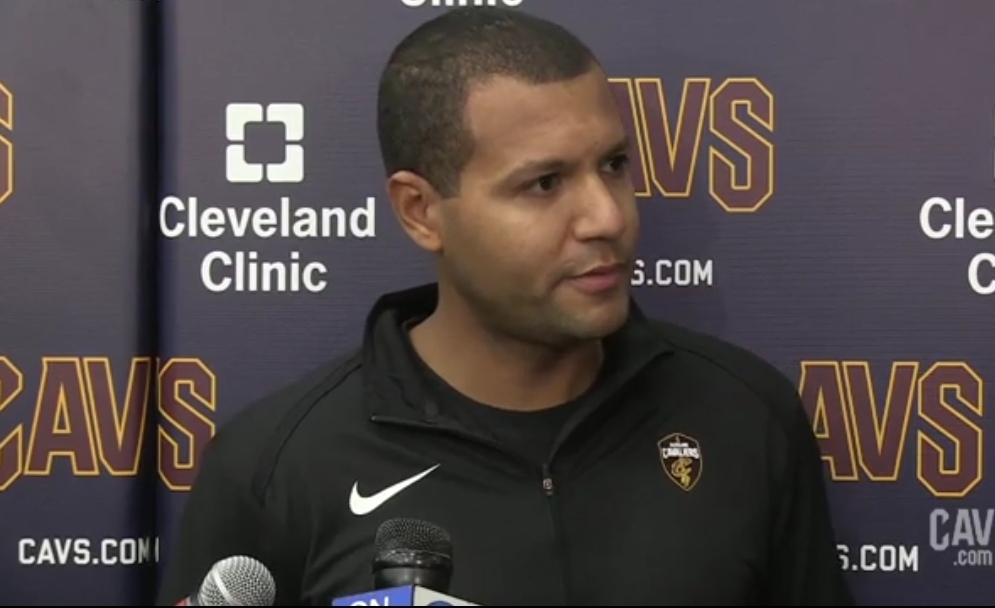 Cleveland- In case you haven't heard, things are a little hectic right now for the Cleveland Cavaliers. Monday afternoon Cavs GM Koby Altman spoke with the media on the craziness that has been surrounding the Cavs the last 24 hours.
Just a reminder the Cavaliers informed Ty Lue that he was being let go Sunday morning. Shortly after it was announced that former Cavs player Damon Jones was also being let from the staff. Then the idea of Larry Drew being named interim head coach was being floated around in various reports.
Only problem with those reports is that they weren't entirely accurate. The position has been offered to Drew but he has yet to accept the position formly, as he is looking to get a long term commitment from the organization. So as things stand currently the Cavaliers do not have a head Coach, but rather a "voice for the team."
Below are some of the things that jumped out from Koby Altman's press conference Monday afternoon…
Altman begin the press conference by thanking coach Lue for his time with the organization… " Yesterday was an incredibly difficult day for the franchise. Emotional day because of what coach Lue meant to this organization and our history here. We owe coach Lue a tremendous debt of gratitude for what he accomplished here."
Altman then went on to explain the difficulties the Cavaliers organization is facing this seaaon… "The challenge of this year was we have mix of veterans and young guys and that's a complex situation. That's difficult and it didn't come together the way we envisioned. We just didn't think coach Lue was the right fit for this team."
Altman explained what a change was needed in their minds… "We wanted to go in a different direction. A different approach. And a different voice. Right now Larry Drew is going to be the voice for this team."
See this is where things got kind of awkward for Altman. You could really tell that he was careful with his words because as he stated "Larry Drew just going to be the voice," definitely an odd situation having "a voice" rather than a coach.
Altman felt that Ty Lue was no longer the right guy for this roster… "It's a totally different group in terms of our personnel. Different expectations and different equation this year. We set out to be competitive this year and we weren't playing well at all. And I think we are frustrated with our start and not accomplishing some of the goals we set out to do."
When asked why he felt a change was needed after six games rather than in the off-season, Altman sort of repeated himself when answering… "That wouldn't have been fair for coach Lue. Wouldn't have be fair to us. We wanted to give everyone an opportunity to work with this new group. And it just didn't come together like we wanted it to."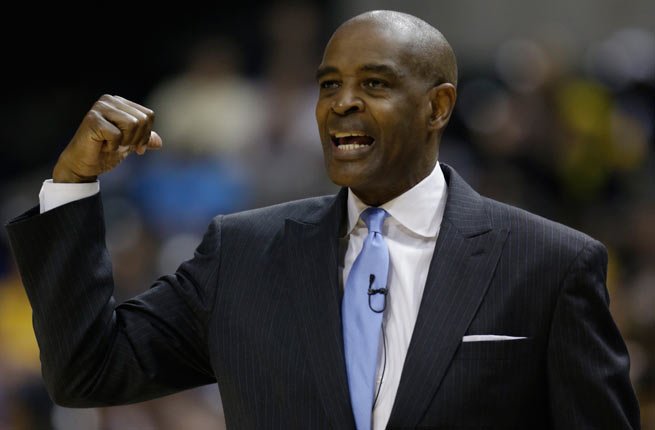 With Larry Drew serving as the voice for the team, Altman explained why they felt he was the right man for the job… " I think that's going to unfold. But I do know how I feel about Larry… We are very very fortunate to have him in the program because he's been in the NBA such a long time. He's accomplished a lot."
Altman went on to say that Drew would be a good fit for the current state of the Cavaliers franchise…" He's been in a myriad of situations as a head coach and as an assistant. Winning programs, losing programs, he's done a lot of different things for us and in the league. We're relying on him right now and his experience right now to push this thing forward."
This post will be updated later on this afternoon as I continue to dissect the comments from the Cavaliers General Manager.

NEO Sports Insiders Newsletter
Sign up to receive our NEOSI newsletter, and keep up to date with all the latest Cleveland sports news.