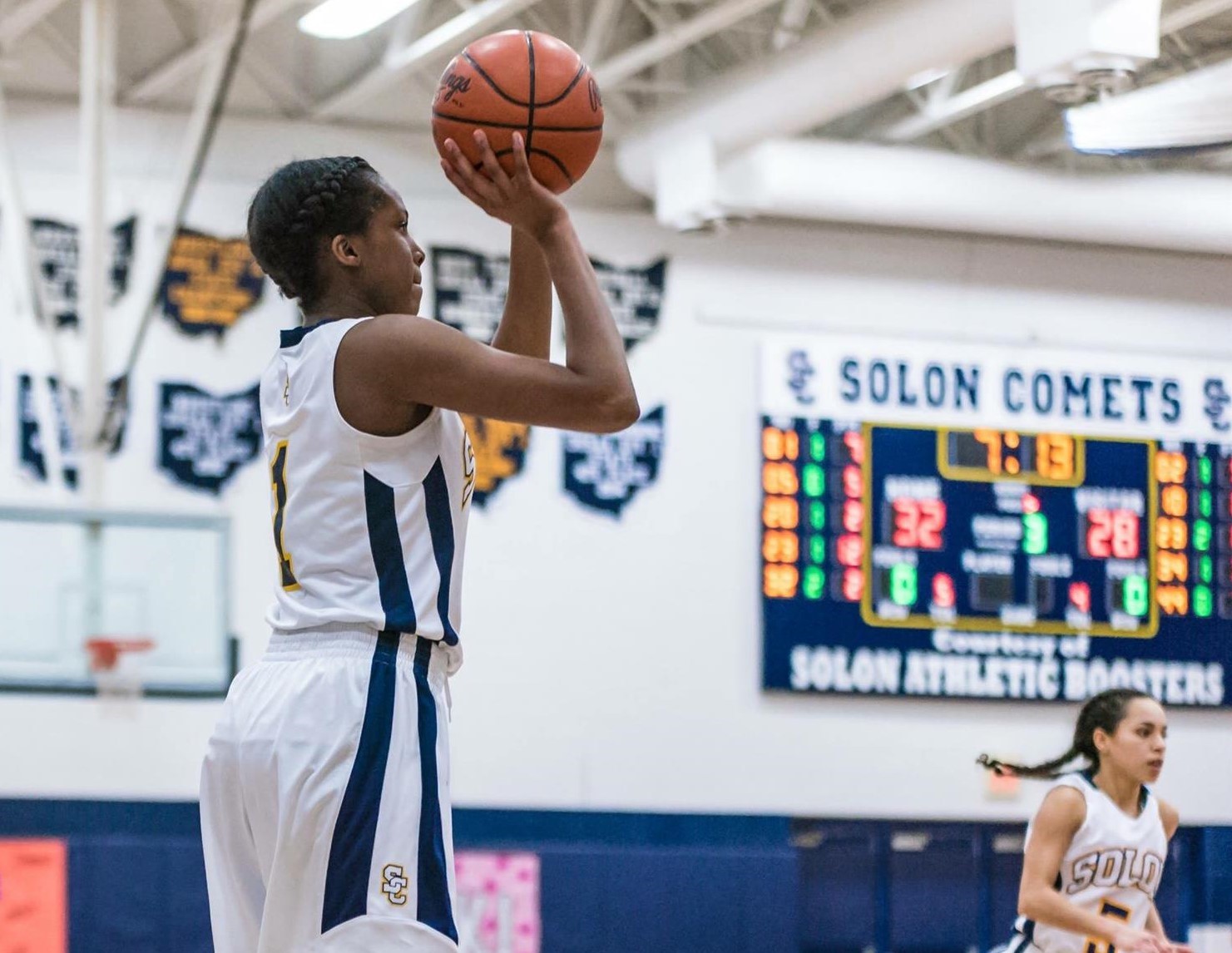 We're just over one month of the way through the Girls Basketball season in Northeast Ohio and it's time for another edition of our NEO Sports Insiders' Power 5.
1. Solon (5-1)
The Comets opened up the season with a loss in Indiana, but have been rolling ever since, winning five straight contests. Solon has four different players capable of erupting for 20-plus point performances on any given night.
It's worth noting that the Comets had a close game against Euclid and still have yet to face Mentor and Strongsville, both of whom could present a challenge in the Greater Cleveland Conference.
2. Padua (7-0)
The Bruins have received outstanding team defense, holding opponents to roughly 37 points per game, and are led by Elena Rauhe (18.8 ppg) and Ali Medaglia (14.6 ppg) on offense.
Padua has already played some tough competition, including Keystone, Avon, Bedford, and Holy Name, but has a strong schedule ahead, including a possible Friday showdown against Berea-Midpark.
3. Elyria Catholic (7-2)
The Panthers started out 7-0 on the season, but fell to Walsh Jesuit 58-55. Despite that one hiccup, Elyria Catholic is still one of the best teams in the region, led by seniors Nora Hopkins and Sam Filiaggi, along with sophomore point guard Faith Williams.
*UPDATE* Elyria Catholic fell to Euclid on Dec. 28 to drop to 7-2 on the season.
Elyria Catholic is 3-0 in Great Lakes Conference play, but has an interesting match coming up in a couple weeks against Bay, who could pose a threat to the Panthers' conference win-streak.
4. Amherst Steele (7-2)
The Comets currently lead the Southwest Conference after starting the season 7-2 overall and 5-1 in SWC play. Led by senior Sydney Roule (16 ppg), Amherst Steele has played great through the first month of action, but recently fell to an impressive Olentangy Liberty team on the road.
Conference play heats up in January and should provide a good look into which teams will stay at the top of the pack, as right now the Comets are in the driver's seat.
5. Berea-Midpark (5-1)
The Titans are off to a great start, but fell to Amherst Steele in a game in which they were missing leading scorer Jada Marone (17.5 ppg). To Berea-Midpark's credit, the Titans were able to win the other contest in which Marone did not play against North Ridgeville.
The Titans are 4-0 when Marone plays and she will return to action on Dec. 29 against a solid Nordonia team in the Brunswick Holiday Tournament. There's a chance Berea-Midpark meets up with Padua on Friday, Dec. 30, which could make for an intriguing match.
Teams To Watch:
Lake Ridge Academy, St. Joseph Academy, Bay, Keystone, Mentor, Strongsville, Lutheran West, Wellington, Buckeye, Westlake, Parma