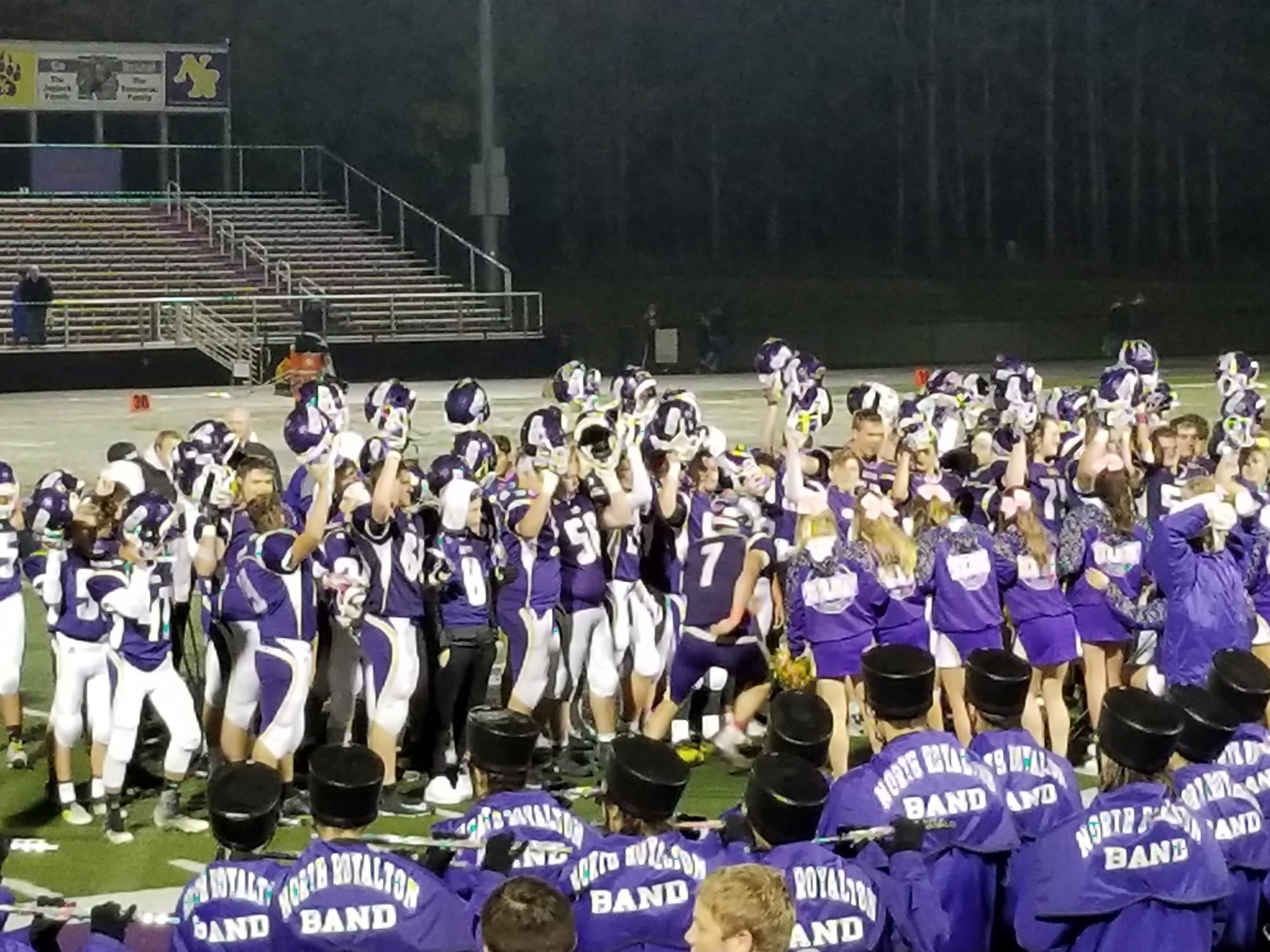 By Gabby Ortiz
NORTH ROYALTON, OHIO – The North Royalton Bears defeated the Cuyahoga Falls Tigers 42-7 in their final home game of the season Friday evening. The Bears finished the 2017 High School Football Season at .500 and with a 5-5 overall record.
The Bears got off to a hot start scoring their first touchdown at the 9:50 mark in the first quarter by running back/linebacker Jake Franczak.
The Bears would go onto score another touchdown after a fumble recovery increasing their lead to 14-0. By the second quarter the Bears would go up three scores after scoring another touchdown. Quarterback Joey Marousek, threw a 29-yard touchdown pass to wide receiver Tyler Knurek.
Marousek would finish the game 4 of 10 for 124 yards, 2 passing touchdowns, and 5 rushing attempts for 77 yards with 1 rushing touchdown.
"The Boys went out in style" says Head Coach Nick Ciulli, who was very happy with his team's efforts in "going out in style" with a win. He added that his team played great, and were in control of the game from start to finish.
For Ciulli, finishing the season off with a win was a success and capping off what he feels is a winning season.
"Feels great to get the win, winning is never bad (laughs), I don't care how we win, whether it's by 1 or 40 it doesn't matter".
The Tigers struggled all game long. The Bears defense held the Tigers to one touchdown for the entire game.
The Tigers finished the game with three interceptions and a handful of penalties, that made it difficult for them to gain momentum in their final game of the season. The Tigers finish the season winless with a 0-10 record in the Suburban League Standings.
Although, the Bears finished the season on a high note, they were one to two games short of making the Playoffs. Head Coach Nick Ciulli, felt that this season was a huge step forward and a great success.
"I think this season, was a huge step forward and a great success. I think we got everything we could out of these boys, and our schedule was very difficult, we played some tough teams, and if we could have gotten one of those we would be playing next week. That sometimes does not happen, but I think we definitely got the most out of our guys."

NEO Sports Insiders Newsletter
Sign up to receive our NEOSI newsletter, and keep up to date with all the latest Cleveland sports news.