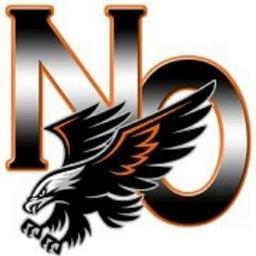 By: Zach Mortensen
Bay Village, OH- The 2019 varsity baseball season kicked off for the Bay Village Rockets and the North Olmsted Eagles. The Rockets had Linder on the mound going up against Trapletti of the Eagles.  Both teams started off quick with the Eagles scoring 3 in this first inning. The Rockets quickly countered with 2 runs of their own. The score remained close until the final inning when the Eagles put away the Rockets 11-5.
Linder had an off outing giving up 8 earned runs in 3.2 innings of work.  
"Going back in the gym this week definitely going to be throwing more bullpen, working on my off-speed pitches.  And we're gonna be hitting the cage to because obviously, 5 runs isn't gonna get that done. We're gonna keep hitting, get more runs in and look forward to next week we got 3 games" Linder said on his game and what the Rockets need to do to have a winning season this year. Rising finished the game pitching for the Rockets, he gave up no runs in his first 2.1 innings but, gave up 3 runs 2 of them being earned in the 7th and final inning.  Rising struck out 5 in his 3.1 innings of work.
Opposite Linder on the mound was Trapletti who gave up 5 unearned runs in 5.2 innings with 6 strikeouts.  Wagner came in for the last 1.1 innings for the Eagles without giving up a run.
"Pitching was really good today, George Trapletti was excellent and then came in sophomore Nolan Wagner.  Our pitchers put the ball over the plate to give us a chance," Coach Murphy on the pitching performance of the Eagles.
The Eagles scored 5 runs with 2 outs.  
"The key to any team is 2 out hitting and we also hit well with 2 strikes on us.  No matter what the count was our guys got good swings and good at-bats when we need it.  That's the difference between a good team and a mediocre team," Coach Murphy continued.
"Hope to have good pitching and solid defense.  And continue to make good cuts on the ball. Today we got out slugged we need to limit our errors and walks and hopefully, we'll get back on track." Coach Boka of the Bay Rockets said.
The Rockets next play the Avon Lake Shoremen at home on Tuesday at 4:30 PM.  The Eagles will travel to play the Valley Forge Patriots in Parma this Tuesday at 4:30 PM.

NEO Sports Insiders Newsletter
Sign up to receive our NEOSI newsletter, and keep up to date with all the latest Cleveland sports news.