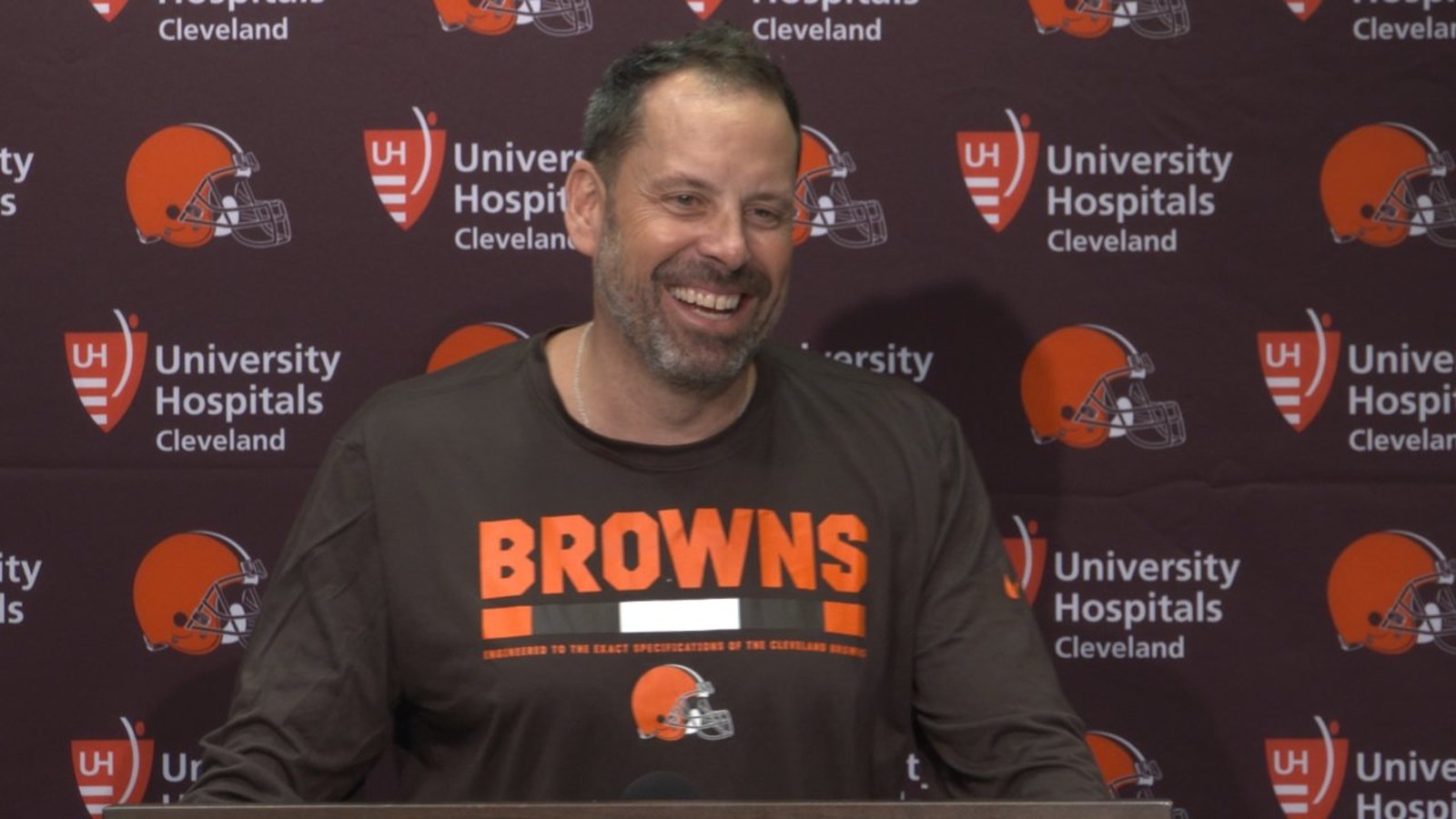 It's only 10am Monday and already there's a rather big story brewing out of Berea, and this time it looks like longtime NFL writer Peter King is clearly at fault for it.
King, who writes now his "Football Morning in America" piece on ProFootballTalk.com (aka NBC Sports) put in a blip about Toddy Haley, the new Browns offensive coordinator.
The blip was a quote that has already set off a firestorm on twitter, a quote where Haley (reportedly) stated that he isn't a fan of keeping rookie QB Baker Mayfield on the bench (over starter Tyrod Taylor).
The quote would right away send a message that Haley wants what he wants, and what he wants clearly is different than what head coach Hue Jackson wants.
Where things get tricky is that now King is RETRACTING the quote, saying that the quote never happened?
Huh?
The quote that King stated he heard was from tape during the 'Hard Knocks' episode, and it was something that then was never used. Matt Fontanta of WKNR has the tidbit below from King, and below that is the tweet from King stating that Haley never said those words.
Here's the quote that @peter_king removed. I believe him Todd Haley didn't say it, I'm just now wondering who did? #Browns pic.twitter.com/jy2UcUWO8d

— Matt Fontana (@MattFontana83) August 13, 2018
Good morning. My Monday column is up.
—
Removing a note about a Todd Haley quote from Hard Knocks Tuesday. The quote never happened. That's my error. My apologies. https://t.co/qMbWHCefDz

— Peter King (@peter_king) August 13, 2018
Now King is also saying that it was used 'as a joke' the other day on Pro Football Talk.
Yeah, well, that's my fault. It was used the other day @ProFootballTalk as a joke, and I'm the only one who didn't get the joke. https://t.co/yZAHiYYNnS

— Peter King (@peter_king) August 13, 2018
There was some real, what appeared to be, tense moments between Haley and Jackson in a meeting room conversation regarding injuries and players getting days off during the first 'Hard Knocks,' but nowhere in the episode does Haley ever come close to saying anything about starting Mayfield over Taylor.
Never a dull moment in Berea.

NEO Sports Insiders Newsletter
Sign up to receive our NEOSI newsletter, and keep up to date with all the latest Cleveland sports news.