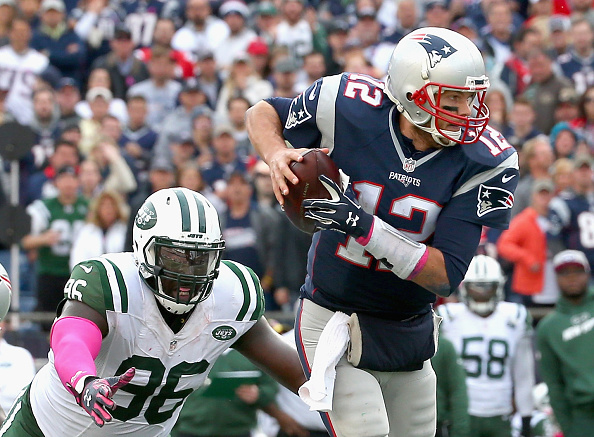 Are the Browns a Contender?
As if 2020 couldn't get any stranger, the latest apocalyptic event concerns the Cleveland Browns' sudden surge to supremacy. With a record of 4-1, the Browns are becoming a force in a division dominated by the Steelers and Ravens for as many years as most of us can remember. In fact, it is the first 4-1 start by a Browns' team since 1994 and no longer the patsies every team took for granted.
Although their early victories were over lesser lights like Cincinnati and Washington, their more recent wins over Dallas and Indianapolis captured everyone's attention. In last week's 32-23 win over the Colts, Myles Garrett continued to contribute mightily on defense when his pressure on quarterback Phillip Rivers led to an intentional grounding penalty in the end zone, and subsequently ruled a safety. Ronnie Harrison Jr. had a 47-yard pick-six which opened up a 17-point lead in the third quarter.
When the dust settled, Rivers was held to 243 passing yards with no touchdowns and two interceptions. While Cleveland's offense was serviceable, it was far from spectacular but it didn't need to be because of the defense. Reflecting on the victory, it was Garrett's timely hit on Rivers leading to the safety that turned the tide of the game.
"They had the momentum and were backed up," said Garrett, who also registered his sixth sack of the season. "We needed a play to be made, and I'm greedy when it comes to that. I want to make that big play. I want to make the play to put us over the top. Fortunately, I was able to. I wasn't able to get him down and take the ball away in the end zone for six, but we'll take two and the ball."
Quarterback Baker Mayfield confessed that last week was not the best one for him after being held to 247 yards passing with a pair of touchdowns passes and two picks, "I think that was the worst game I've played out of the five so far. I've to get better. The good thing we don't have to learn from a loss – we can get better after a win. Just the mindset of trying to be just a bunch of big hairy American winning machines is important."
Cleveland will face a true test this week when they square off against the undefeated Pittsburgh Steelers. Mayfield had X-rays on his ribs after being leveled by Indianapolis' Justin Houston. The results were negative, indicating Mayfield would most likely be good to go for Sunday's showdown.
"Mama didn't raise no wuss," Mayfield said.
Patriots Catch a Break
If you looked up the line on the Broncos/Patriots game last week you would have noticed most of the major online books were dealing New England as 3 ½ point home chalk. However, now that Cam Newton has ostensibly been cleared to play after last week's contest was postponed until this weekend, that number has jumped to Pats -9. Speaking of point spreads and betting, the Patriots' odds to win the Super Bowl are +3300, the highest they have been in a decade or more.
But the decision on Newton is not final and his coach, Bill Belichick, stated the following regarding his status for Sunday's Week 6 showdown in Foxboro, "I think what you're going to find is that if a person has the COVID virus, they're going to continue to test positive for a significant period of time. It could be, I don't know, 30, 60 days," Patriots coach Bill Belichick said on sports radio WEEI. "I'm not a doctor here. It depends on how quickly [the body] sheds the virus, but not at a contagious state. So that's really what it's about."
If Newton doesn't go, it appears likely that Jarrett Stidham will get the call after coming on in relief to replace an error-filled performance by veteran Brian Hoyer in New England's 26-10 loss to the Chiefs two weeks ago.
Offensive coordinator, Josh McDaniels, commented on Stidham's maturation process, "He has an understanding of the defense that he did not have last year when he first got here, how to handle the protections, understanding where his issues may be."
Needless to say, the Patriots will need a victory with the 49ers up next followed by a road date in Buffalo against the new-look Bills.

NEO Sports Insiders Newsletter
Sign up to receive our NEOSI newsletter, and keep up to date with all the latest Cleveland sports news.