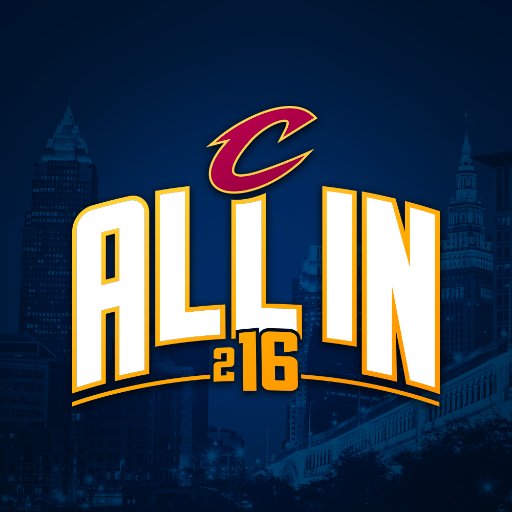 Welcome to another Six Pack of Random.  Not much going on in the world of Cleveland Sports, but the show must go on.
I, for one, am thoroughly enjoying the Cavs romp through the playoffs so far.  If the Cavs advance without the stress, I'm good. I do think they will lose a game in the Eastern Conference Finals. Let's hope there won't be mass hysteria if they do.  The Cavs are really playing some good basketball and it is fun to watch. W.hoever they play (Miami or Toronto), it will be Cavs in 5
The Indians have quietly been staying afloat. Even with the injuries, they are still managing to play winning baseball. That's a great sign for the season. They will be in it.
Pretty excited to watch ESPN's 30 for 30 "Believeland". It airs this Saturday at 9:30pm on ESPN.  I hope it shines the light to the nation as to why we are the way we are.
I didn't see really any complaints, but if you are one of the few who complained about Browns WR, Corey Coleman wearing #19 please just get over it. Bernie was a great QB, but that was 25 years. Let go of the past before you move forward. I am feeling good about the Browns. Not many wins, but the future is bright.
As a part gig, I am a Tour Guide at Great Lakes Brewing Company. Be on the look out for GLBC's new BBQ sauce. One is made with Dortmunder Gold and the other is made out of Edmond Fitzgerald. They are so good!
I want to wish my fellow Sports on Tap co-hosts Rob Trautman and Sean Duffy good luck as they are going to be running the Cleveland Half Marathon this Sunday.  I had the privilege to run with those guys last year. I am not participating this but I know they will finish strong!
That's it for this week. Hopefully there will be some basketball this Sunday. If not, enjoy the chilly weekend.  Make sure to follow Sports on Tap on Twitter @SOTPodcast. We talk a lot of local high school athletics.  See you next week!
Cheers

NEO Sports Insiders Newsletter
Sign up to receive our NEOSI newsletter, and keep up to date with all the latest Cleveland sports news.