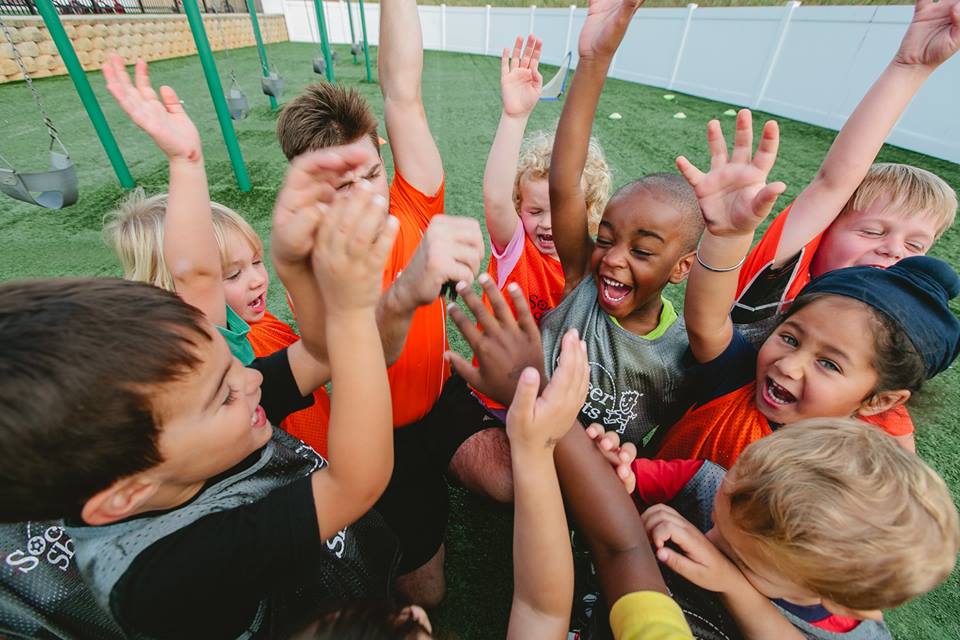 As soccer fever continues to take over the world as World Cup 2018 takes place in Russia, Soccer Shots Cleveland continues to mold the youth of Ohio.  NEOSI is proud to announce our partnership with the premier youth sports program in Ohio.
Soccer Shots is a fun, age-appropriate introduction-to-soccer program. Their Classic sessions include a mix of soccer skills, socialization exercises, and motor skill development. Soccer Shots Classic utilizes creative and imaginative games to focus on basic soccer skills like dribbling, passing and shooting. They also highlight a positive character trait each session such as respect, teamwork and appreciation.
Find out more about Soccer Shots by visiting their website: www.soccershots.org/cleveland.
Spots are limited so please RSVP by registering online. Click on the "Tickets Available" section which will take you to the online enrollment process. OR, visit thier website directly at www.cleveland.ssreg.org.
During a Soccer Shots session, coaches demonstrate positive non-verbal communication through eye contact with children, facing children and bending down to their level, and of course, high-fives. Non-verbal communication both at home and on the field is important in a child's emotional, social, and intellectual development.
Did you know your Soccer Shots coach follows a curriculum used by coaches across the United States and Canada? The Soccer Shots curriculum was developed by industry experts and aligns with early childhood education standards.
The world's greatest soccer players are taking the field today! In addition to the athleticism and skill on display, watching sporting events provides opportunities for your child to see real-life examples of the same concepts learned at Soccer Shots.
Unlike little league baseball, or tennis, Soccer plays on no matter the weather.  Although, they would never put your child in the face of any danger, the Soccer shots program is tremendous in regards to communication on bad weather days.  You can expect them to send out messages like the one you see below.
"This morning's forecast is calling for ~35% chance of rain at most of our locations. We are going to give it a try with our sessions this morning and afternoon. Hopefully the potential rain blows over quickly. Feel free to wear a raincoat and boots!
Our coaches will use their best judgment this morning and will break for 15-20 minutes if lightning is in the immediate area. Tough call, but we do play in some rain as long as it is not too windy or cold. We hope that everyone has a fun and safe morning!"
The fall season of Soccer Shots for children ages 2-8 starts soon! Enroll today to secure your spot for the fall season.
View season locations and details, online at https://cleveland.ssreg.org/. New to Dates and times are posted on the enrollment page.
Visit our website: https://www.soccershots.org/cleveland/ to learn more about our program. Contact us with any questions at cle@soccershots.org or 440-539-6907.
Follow Soccer Shots Cleveland on social media! For updates, photos, and fun soccer facts, follow them on both Twitter and Instagram @SoccerShotsCLE
https://twitter.com/SoccerShotsCLE
Here is a testimonial from a parent of a child in the program.
"We put our daughter into Soccer Shots to develop good healthy habits and learn some soccer skills. We were impressed that there was always an air of fun and enjoyment. This is evident as our daughter continues to enjoy every moment (now in her 5th season). What we are most impressed with though, is how the coaches took a little girl with little to no athletic interest, kept her motivated and engaged, and turned her into a soccer nut." – Soccer Shots Parent"
Call them today, you won't regret it and your child will love it!