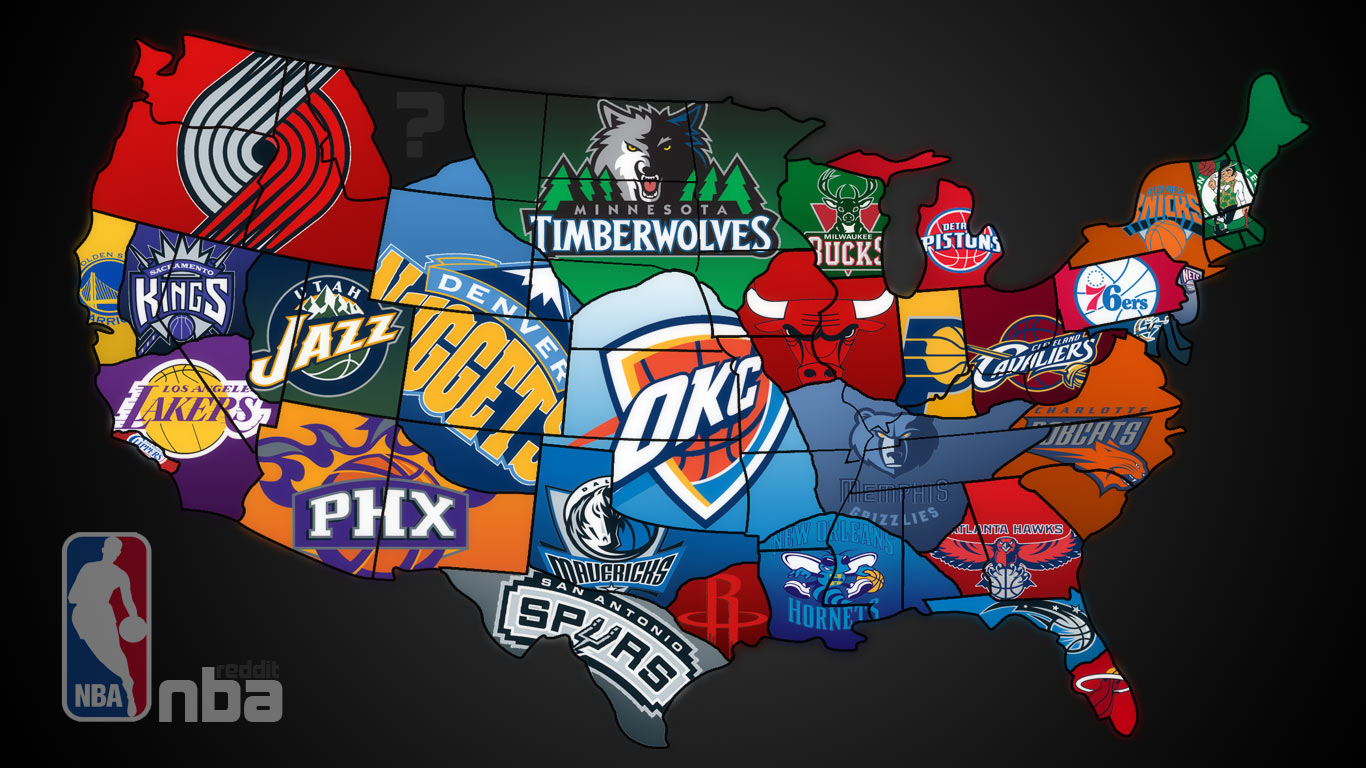 This week's power rankings come to you on a gloomy Tuesday in Northeast Ohio, following a depressing ending to the Browns primetime Monday Night Football matchup with the Ravens.
Next week we will return to our regularly scheduled NBA Power Rankings on Monday.
If you want to take your mind off the disappointment from the Browns, there's plenty of great NBA action to go round, so let's get started with this week's edition of the NEOSI Top 10 NBA Power Rankings.
1.Golden State Warriors (19-0)
Last Week: 1
Whatever the Cleveland Browns are to football, the Golden State Warriors are the exact opposite to basketball. Since our first rankings list of the season, the Warriors have been number one, and the way things are going they may stay number one all the way up until our final edition of the 2015-2016 season. The only team they are competing with right now is trying to outdo themselves every game.
2. Cleveland Cavaliers (13-4)
Last Week: 2
The LeBron and Love show is a joy to watch. There have been some occasional outbursts from Mo Williams, J.R. Smith, and Tristan Thompson, but I could argue with anybody that Love should be starting for the Eastern Conference in the 2016 All-Star Game alongside LeBron.
3. San Antonio Spurs (14-4)
Last Week: 3
The Spurs' five-game win-streak came to an end Monday night at Chicago, as a tough Bulls team has now taken down the likes of San Antonio, Oklahoma City, and Cleveland. Even with that loss in a tough road environment, the Spurs have won eight of their last ten games, and are 9-0 at home. The only two other teams unbeaten at home are the Cavs and Warriors.
Right now, the league looks like it's these top three teams (Golden State, Cleveland, and San Antonio) and everybody else is far, far away from the top.
4. Indiana Pacers (11-5)
Last Week: 9
The Pacers have won five straight. They hold the second best record in the Eastern Conference and the fourth best overall in the NBA. Paul George is averaging 33 points per game during that five-game win-streak. We can officially say we under-estimated the Pacers coming into this season.
The league is better to have a healthy Paul George, who can put up points and make highlights with the best of them. The Pacers were one of the biggest threats to LeBron and the Miami Heat for a few seasons. Might they return to pose a threat to King James and the Cavs in 2016?
5. Chicago Bulls (10-5)
Last Week: 6
The Bulls' win resume is as impressive as just about anybody in the league. They took down the Cavs on opening night, the Thunder a few weeks later, and the Spurs this Monday.
They have won six of their last eight games, and the two losses came on the road against Golden State, and on the road at Indiana. The Bulls are 4-4 on the road, but again, the strength of schedule make this 10-5 record a bit more impressive than it appears on the surface.
6. Oklahoma City Thunder (11-7)
Last Week: 4
Kevin Durant has been back for a little over a week now, and the Thunder are 3-1 since his return. Durant has played in 12 games this season and OKC is 8-4 in those games. Russell Westbrook and company are 3-3 without KD. As long as both superstars are healthy, they can go deep into the postseason.

7. Miami Heat (10-6)
Last Week: 5
It hasn't been a great week for the Heat, as they fell to the Pistons at the Palace and then lost Monday at home to the Celtics. They are, for the most part, beating teams they are supposed to beat. Another interesting development in South Beach is that center Hassan Whiteside, might be taking over the claim of star player.
Dwayne Wade is still having a nice season, averaging 18 points per game; Chris Bosh is right there with him at 17.9 points and 9 rebounds per game; but Whiteside is averaging 13.5 points, 11.2 rebounds, and 4.7 blocks per game. He's also shooting 59 percent from the field on the season, and over the last seven games, Whiteside has blocked 39 shots, an average of nearly six per game… Defensive Player of the Year Candidate?
If you love basketball, make sure Thursday night you tune in to TNT for the Miami Heat vs OKC Thunder matchup. Two of the somewhat under-the-radar teams in their respective conferences should make for some highly entertaining basketball.
8. Los Angeles Clippers (10-8)

Last Week: 8
Maybe the Clippers are starting to find their way again, but we don't want to reward them for doing what they were supposed to do all along. Last week we had them ranked eighth and although they have gotten back on track, it's not quite enough to move them up the ladder to where their talent-level on paper should have them.
The Clippers host the Pacers on Wednesday night on NBA TV. So if you have the channel, check it out. It will be a good measuring stick game for both teams.
9. Toronto Raptors (11-7)
Last Week: 10
The Raptors won four games in a row including an impressive win at home against the Cavaliers last week, but followed it up with a loss at home to the Phoenix Suns.
This is the kind of team the Raptors seem to be. When they are clicking, and getting outstanding play from Kyle Lowry and DeMar Derozan, they can hang with the best of em. But if those guys aren't on, it can make for some tough nights in Toronto.
10. Memphis Grizzlies (10-8)
Last Week: Just Missed the Cut
The Grizzlies have slowly worked their way back onto our good side. It wasn't a pretty start to the season, but let's face it, even when Memphis is winning games it isn't pretty. The grit and grind-it-out style they play their games with is the way they have approached this season, and after starting 3-6, the Griz have gone on to win seven of their last nine games.
Mike Conley is back to playing like one of the better point guards in the league; Marc Gasol and Zach Randolph are getting back on track; and an interesting addition of Mario Chalmers has made Memphis a much better team.
The same time that the Grizzlies began to go on their stretch of winning seven of nine games, was the first game the Chalmers played in after being traded from Miami. He's not the only reason for their recent success, but it does show how valuable a good backup point-guard can be in this league (see: Mo Williams, Kirk Heinrich, Patty Mills). Welcome back to the top 10 Grizzlies. Let's see if the Rockets join the party any time soon.
Who Fell Off?
Dallas Mavericks (10-8) : Lost three of their last four games after starting 8-5.
Just Missed the Cut:
Atlanta Hawks (12-8) : Starting to get back to their winning ways, but without Carroll, they're not the same team.
Charlotte Hornets (10-7) : 8-2 at home this season, put up a valiant fight with the Cavs, well-rounded team with depth.
Utah Jazz (8-8) : 2nd best defensive team in the NBA in points allowed per game (94.0) only behind the Heat (92.5).

NEO Sports Insiders Newsletter
Sign up to receive our NEOSI newsletter, and keep up to date with all the latest Cleveland sports news.