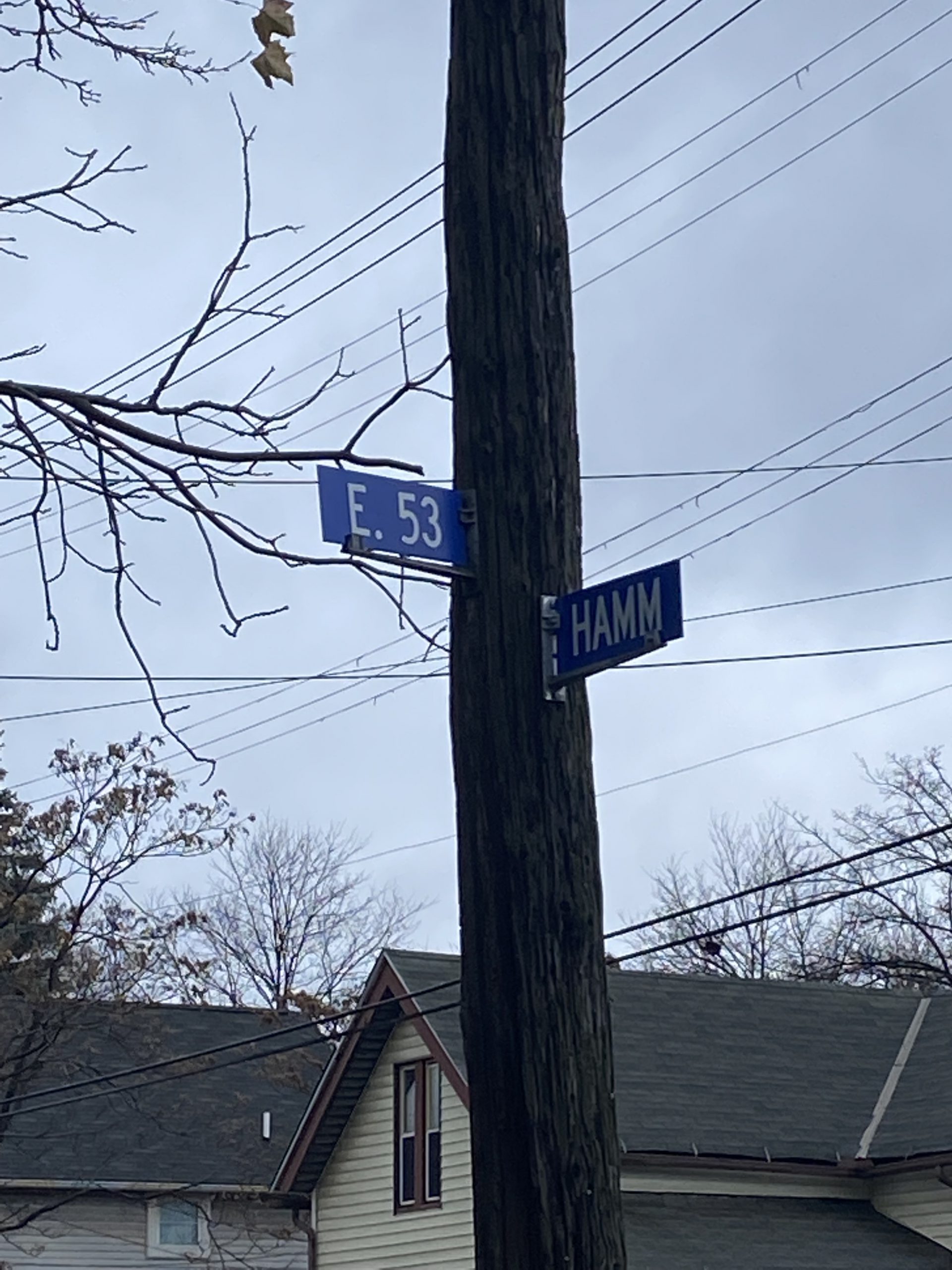 Hope your week is going well. Hang with me for a few. When my family moved from Slavic Village (3412 E. 53rd) to Lee Harvard (3990 JoAnn Drive) my Dad Max, Marine, tool and die maker and former street brawler, and yours truly would walk our Boston Terrier "Scamper" around the block. It was also a time for life lessons, and I will never forget one I am going to share with you now. Slavic Village was mainly Slovaks and Poles in the day with a few Latino families on 49th. Lee Harvard was the American dream. Catholics, Jews, Protestants plus every ethnicity you can imagine – Blacks, Hungarian refugees, allies from the Philippines, Poles, Czechs, Slovaks and more. I loved the neighborhood for the most part and truly my diet expanded in grade school to include Gefilte fish, black eyed peas, stroganoff and more.
I had to be in 4th grade when my Dad adjusted his talk after seeing a neighbor drag his dog outside on about 3 feet of chain and hook him on to the doghouse. He then promptly came down and asked my Dad "Max do you know what "Jew" holiday is coming up? My Dad responded "the Jewish holiday is Rosh Hashanah" as neighbor guy threw his hands down and walked away.  As we started on our walk again my Dad put his hand on my shoulder and said to me "Son this is a great time to explain to you what it means to have the last name Bishop." He continued "to be a Bishop means you will never take advantage of an animal like you saw our neighbor do. It also means you will never take advantage of someone older, younger, smaller, weaker, with a physical or mental disadvantage. If you see this happening it is your duty, at the risk of getting your butt kicked, to jump in and balance the odds." Then he paused and said, "And here is the topper…Bishop commandment number 1…YOU WILL NEVER ABUSE A FEMALE MENTALLY OR PHYSICALLY AND IF YOU DO YOU NO LONGER HAVE THE RIGHT TO HAVE OR USE THE LAST NAME OF BISHOP." By this time, I was in tears and asking my Dad "what if a girl comes after me with a weapon" and I was cut off when he said, "I should not have to repeat myself but if you can't figure it out you go the other way."
That has stayed with me for decades and I have shared that with my sons. As it pertains to Watson and the Browns, I am going the other way and feel dang proud I will honor right over wrong. If need be, I will jump in the fray and let the cards fall where they may.  I am proud to say NO to Watson and Browns. For those idolizing this creep feel free to embarrass yourself, this great city and some Browns fans who walk upright.
Thanks DAD.

NEO Sports Insiders Newsletter
Sign up to receive our NEOSI newsletter, and keep up to date with all the latest Cleveland sports news.