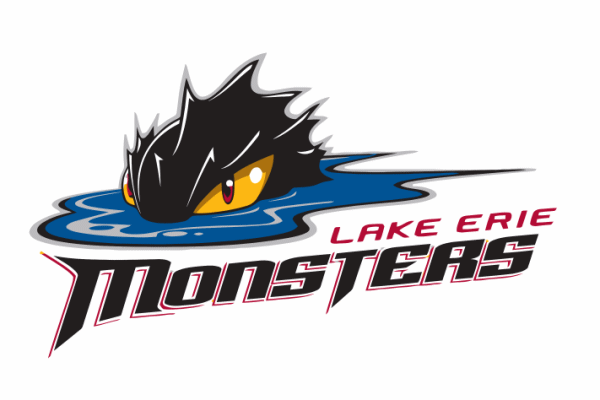 CLEVELAND – In front of 9,941 fans at The Q, Cleveland's Lake Erie Monsters defeated the first-place Rockford IceHogs on Friday by a final score of 5-4. With the win, the Monsters improved to 29-17-5-4 overall this season and with a .609 points percentage, remain alone in third place in the AHL's Central Division standings.
The Monsters claimed a 1-0 lead at 10:56 of the first period on Friday with former IceHog Alex Broadhurst netting a power-play goal thanks to assists from John Ramage and Daniel Zaar. Then, Lake Erie took advantage of a Manny Malhotra shorthanded score at 12:40 of the first to make it 2-0 with Josh Anderson collecting the lone helper on the play. Rockford cut the Monsters' lead in half, however, at 15:52 of the opening stanza thanks to an unassisted, even-strength Vinnie Hinostroza tally.
In the second, an unassisted Josh Anderson goal at even-strength just 25 seconds into the period made it 3-1 Lake Erie before Oliver Bjorkstrand batted his 12th of the season out of mid-air on feeds from Sonny Milano and Jaime Sifers at 1:01 to make it 4-1 Monsters and end the night for Rockford's starting goaltender Michael Leighton. The IceHogs battled back in the middle frame's home stretch and eventually drew within a goal with markers from Tanner Kerro at 3:45 and Ryan Hartman at 8:01 to make it 4-3 before Lake Erie's Lukas Sedlak buried his fourth of the season from Trent Vogelhuber on a net-front redirection at 18:54.
The third period's only score went Rockford's way at 11:08, but despite Kero's second of the game, the Monsters were able to ride a scrappy, four-for-five showing from their penalty kill to a 5-4 win, their first of the season in three attempts vs. the 'Hogs.
Brad Thiessen improved to 10-3-4 in net for the Monsters by virtue of a 28-save performance while Leighton's replacement, Mac Carruth, took the loss despite stopping 19 of the 20 pucks he faced on Friday.
Next up for the Monsters, it's a Saturday rematch vs. the IceHogs with full coverage, live from The Q, underway at 7:30 pm on 99X and simulcast on SportsTime Ohio and the Monsters Hockey Network.