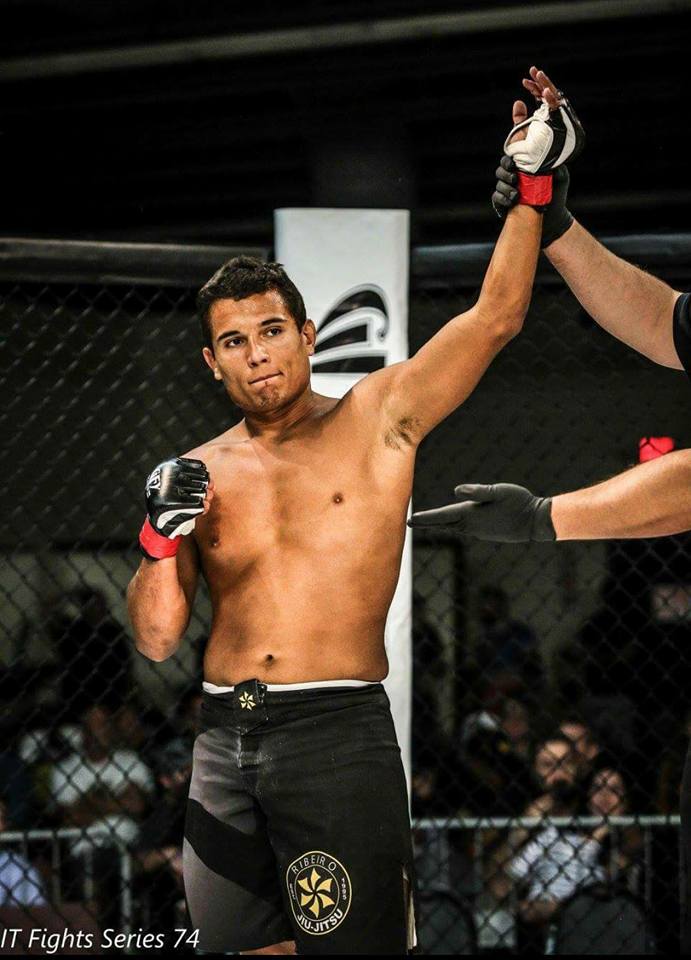 I recently had the honor and privilege of watching top featherweight / lightweight prospect Ryan Santana handle his business at Iron Tiger 78 in North Olmsted recently.  While all the fights more then gave the fans their monies worth on this incredible card, this man stole the show!
I was taken back by Santana as he showed incredible heart, grittiness and undeniable skill.  He is a fighter that showed me incredible potential and will be one to keep your eyes on for a long time to come!
He got knocked down early in the first but was not rattled.  He was facing a fighter from renown gym in Ohio, "Strong Style".  In fact, out of the six fights that night in which included a Strong Style fighter, only one of them walked away with the loss.  That was Jason Denk who had the unfortunate luck of lining up against Santana who put him to sleep in the closing seconds of the fight.
It was debatable at that point which way the judges were going to call it.  Santana, like any true champion ended all doubt but not allowing the fight to go to the cards. It applied his trade to perfection that night.
With the support of a great team, great promotion and devoted girlfriend Emily of six years, he has the exact support system around him to continue to be successful.  Ryan is all heart, and will go far, not only the in the world of MMA but in the game of life as well! He is a hard worker, and humble! 
The 22 year old Santana is from Leipsic Ohio and played football growing up before going into amateur MMA.  He is currently fighting without a set camp but plans on joining Demolition Fight Team very soon.  He was intrigued by MMA because of his desire to be the best as well as the extreme discipline involved in the sport.
Santana is fully committed to his craft as he trains 5 days a week, up to 5 hours a day.  He models his style after the Diaz brothers, who he feels have amazing boxing skills and are just straight up "badasses", in his words.
Another aspect of MMA that drew him to MMA was having the ability to having the knowledge and skill to deal with any altercation, but also being humble enough to not deal with it physically.  He trained Jiu Jitsu and earned his Blue Belt under Lima BJJ.  A good group of guys and girls with an excellent instructor.  He also trained some with his brother at BJJ Derrick Lowe on his wrestling and striking games.  When time permits, he also spars with Raymond "Lil Rock" Castaneda who is destined for future boxing stardom himself.
Santana is currently 3-0 as an amateur and would like to go 9-0, racking a title and a few defenses before turning pro.  His strongest attribute is heart, this is a fighter and a man who is truly humble, but also hungry.  You can watch him for 15 seconds and you will realize, this is a determined fighter who will not let the fight go to the judges.  This young man, is on his way to becoming one of the best featherweights in not just Ohio, but also the world.
Ryan has plans to continue to fight for the Iron Tiger Fight Series, and this to say on why he likes it there so much, "everybody that runs Iron Tiger is awesome. Just what they do for the sport. Not just us fighters but for fans and all."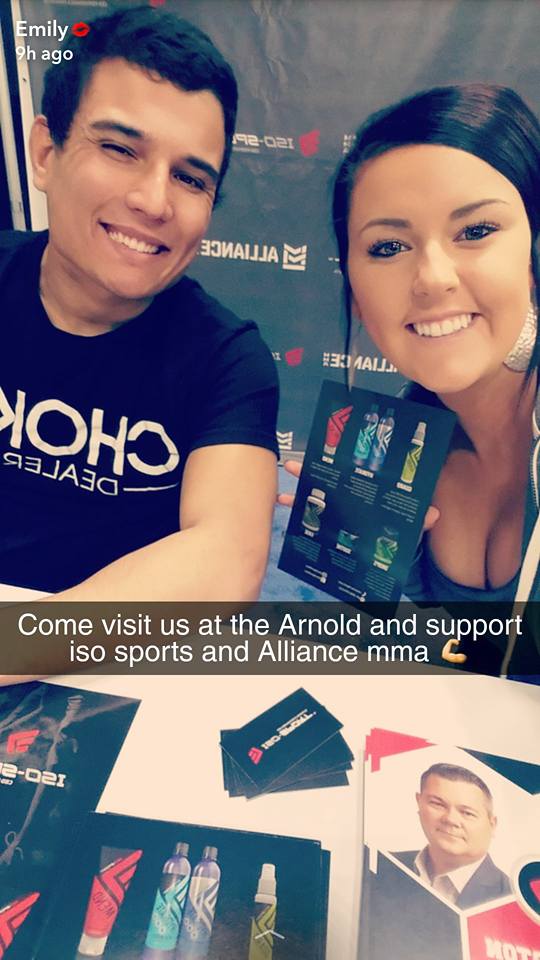 NEO Sports Insiders Newsletter
Sign up to receive our NEOSI newsletter, and keep up to date with all the latest Cleveland sports news.