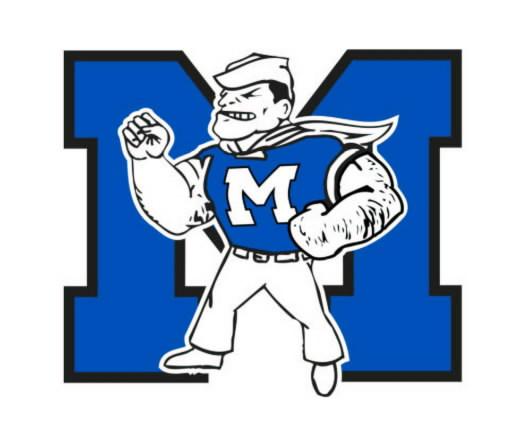 BROOKLYN, Ohio- The Lakewood Rangers and Midview Middies took the ice for the last game of Saturday's second-round games. The winner of this game would advance to the quarterfinal to take on Holy Name.
Midview would score a barrage of goals in the opening frame, as they controlled the pace of play for the entire fifteen minutes. Zach Snyder would start the Middies off with a goal at the 3:12 mark off of a Jacob Sheetz pass. 3:23 mark Jeffrey Mullins would strike next for Midview, as he scored off of a Brody Rodgers pass at the 3:23 mark of the frame. At the 5:05 mark of the period, Bryan Weaver would add his name to the stat sheet after his score set up by Jacob Sheetz and Robby Rodgers made it 3-0 in favor of Midview. 8:53 mark Bryan Weaver would reacquaint himself with the Rangers, as he scored his second goal of the day at the 8:53 mark. Heath Naso was the fifth Middie to score in the opening frame, as Devon Lichtler and Cody Gouchnour set him up at the 11:40 mark. Midview would head into the break leading 5-0.
Midview would continue their attack, as Robby Rodgers would get a good bounce off of his shot to score a goal at the 3:42 mark off of a Jeffrey Mullins pass. 6:06 mark Evan Vince would work his way into position for the seventh Midview goal of the game, as Jake Behler and Bryan Weaver set Vince up for the marker at the 6:06 mark of the middle stanza. Brody Rodgers completed another dominant Midview frame with an unassisted goal at the 13:25 mark of the frame. The teams would head into their locker rooms with Midview leading Lakewood 8-0.
Lakewood would get on the board in the third period after Logan Perkins made a lackadaisical play for the puck and whiffed, allowing Mac Macfarlin score the lone goal for the Rangers eight seconds into the frame. Midview would rattle off three goals in a row following the Macfarlin goal. Jeffrey Mullins would score an unassisted goal at the 2:35 mark, Robby Rodgers would score at the 4:00 mark off of assists from Sheetz and Naso and Bryan Weaver would get the hat trick with the goal at the 5:30 mark off of the Nick Verlotti assist. Per OHSAA rules, the game was ended and Midview would claim the 11-1 victory.
Midview plays Holy Name Tuesday at 8pm.