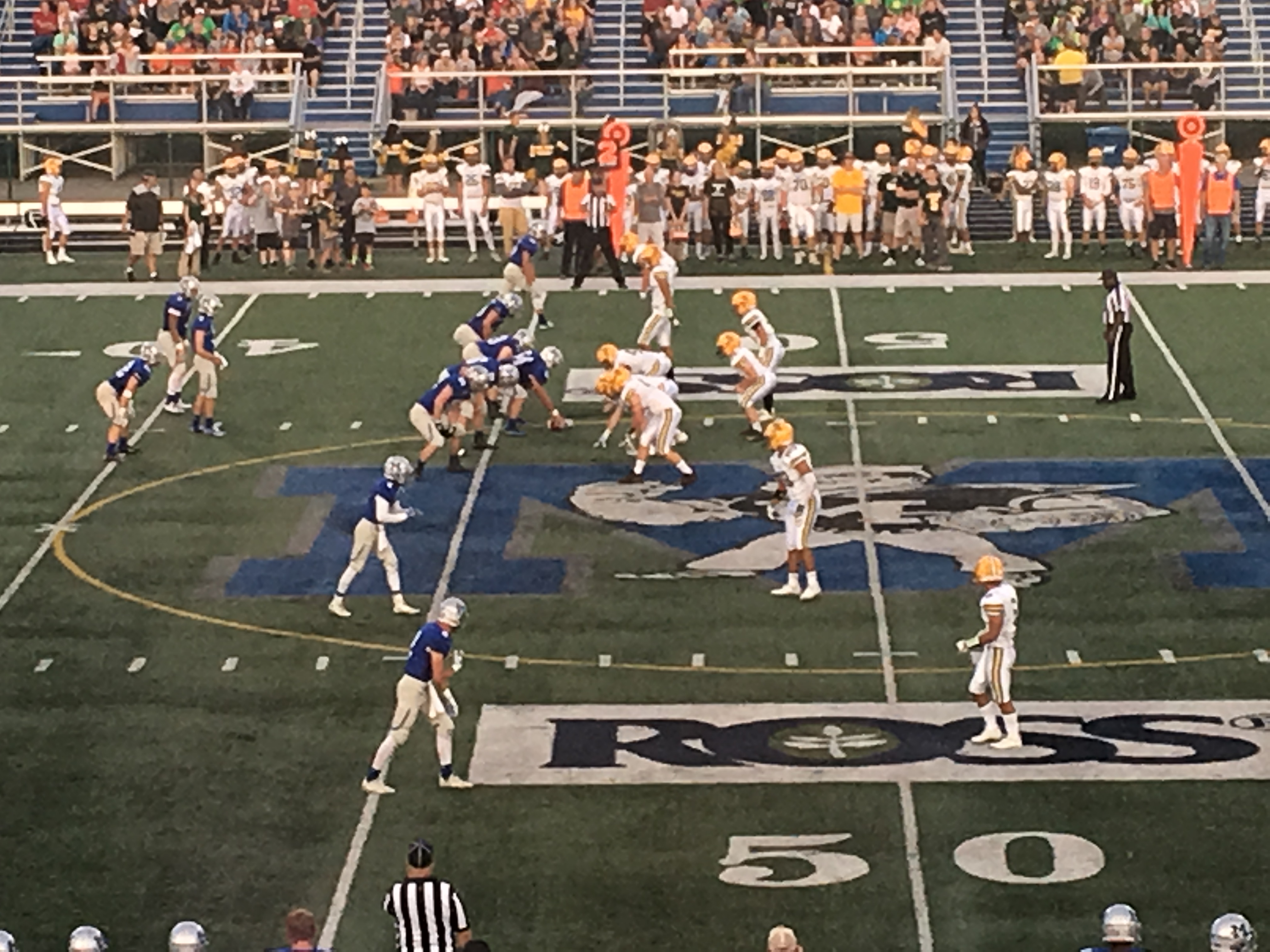 GRAFTON, OHIO– The Midview High School football program is looking to continue their excellence from recent years; however, in 2018 they'll have to do it with a lot of new pieces.
Under head coach D.J. Shaw, the Middies have gone 40-7 over the last five seasons. But after finishing 8-3 last season, Midview returns just two starters and seven letterwinners overall.
"You just hope that your young guys are paying attention to the older guys when you're having a successful season," Shaw said on the 2018 WEOL Lorain County Football preview show.  "Bottom line is it's high school football and you get a new group every year. Every class is a little bit different and we tweak our schemes and kind of tweak what we do based on our strengths and weaknesses. But you just hope they carry the same mentality, which at Midview we expect to work hard and when we take the field on Friday nights we expect to win."
Wide receiver/defensive back Seth Sanders and wide receiver Isiah Johnson are the returning starters for the Middies. Taking over at quarterback for Seamus Higley is Andrew Gooch. As a junior, Gooch challenged Higley for playing time early last season before he suffered a season-ending injury.
"We put a lot on our quarterbacks, there's a lot that they read, they have the ability to check plays at the line of scrimmage based on what they see," Shaw said. "The biggest thing with coaching quarterbacks, their eyes better be the same place that I tell them every single play.
"I spent a lot of time with Andrew watching film and just making sure he understands where I want his eyes on every single play."
The Middies open up play on Friday night against the Lorain Titans before they open up play in the always tough Southwestern Conference. Shaw said that this early test against the Titans should prepare them for all that the SWC has to offer.
"We have a tough schedule, no doubt, I think Lorain is one of the premiere programs in Lorain County, with what coach (Dave) McFarland has done there," Shaw said. "Those kids since he's arrived, those kids expect to win on every Friday and they expect to be in the playoffs every year. So that's a great test for our team early on. They're going to be a really good team and a tough test.
"And the SWC, there's nobody in our league that you can really take for granted. There's nobody that you can take a week off it's a grind every single week."
***You can listen to Shaw's entire interview with WEOL here. Below is Midview's entire regular season schedule.
2018 Midview Middies Schedule
8/24 vs. Lorain
8/31 @ North Ridgeville
9/7 @ North Olmsted
9/14 @ Amherst
9/21 vs. Avon
9/28 vs. Berea-Midpark
10/5 @ Westlake
10/12 @ Olmsted Falls
10/19 vs. Lakewood
10/26 vs. Avon Lake