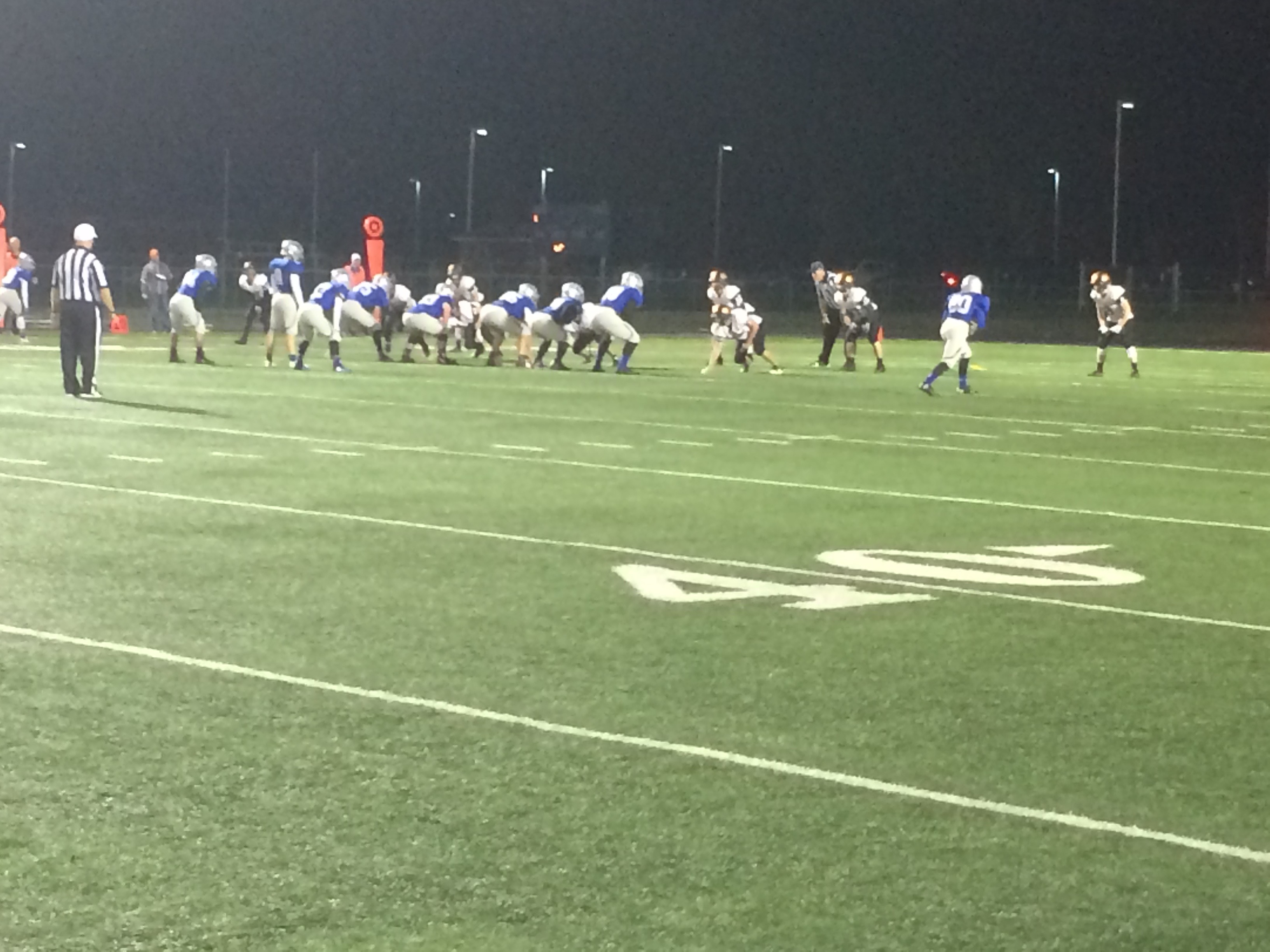 By: Patrick Kennedy
GRAFTON, OHIO– The Midview Middies beat the North Olmsted Eagles, 42-6, in dominating fashion.
It was a pretty quiet first quarter as neither team managed to put together any long offensive drives.
That is, until Seamus Higley hooked up with Ben Gendics for a monster 64-yard touchdown pass to give the Middies a 7-0 lead with 4:05 left in the first quarter.
Following that score, North Olmsted went three and out and had to punt the ball away to Midview. On the punt, the ball blatantly hit a Midview blocker's foot downfield, and North Olmsted picked it up and had an easy touchdown, but the refs blew it dead and said it never hit a Middie.
Midview capitalized on this and scored on the first play of the second quarter on another Seamus Higley touchdown pass to Ben Gendics, this time from 31 yards out, giving the Middies a 14-0 lead.
Higley threw for 213 yards and 5 touchdowns on the night.
The score stayed the same for the remainder of the first half and Midview carried a commanding 14-0 lead into the locker room.
The only thing that was more commanding than the Middies first half was their second half.
On third-and-14 on the opening drive of the second half, North Olmsted brought pressure and it backfired. Higley threw a middle screen and he took it for 53 yards and the Middies quickly took a 21-0 lead.
It only took about three minutes for Midview to extend that lead to 28-0 on yet another touchdown pass from Seamus Higley.
North Olmsted scored from a Liam Fay touchdown pass from four yards out with 9:37 left in the game to prevent being shutout.
"Liam did a great job," said North Olmsted coach Tim Brediger. "He helped us win that game against Avon lake last week. He's got a little confidence now but obviously this is a different front than Avon Lake.
"This is a pretty good defense and we knew that coming into the game, our hope was that defensively we could hang with them.Obviously until halftime we stayed in the game, 14-0 at halftime. We've been living and dying on turnovers, last week we caused five and tonight we didn't create any which put us into a bad situation."
Connor Wolfe shredded the Eagle defense, running for 115 yards on 13 carries.
North Olmsted looked over-matched all night on offense as Midview's defense was getting to the ball quickly.
The Eagles fall to 2-1 and will play against Avon next week, last season's Southwestern Conference champion.
Midview improves to 3-0 and will take on undefeated Amherst next week in a game that will likely affect the playoff picture.
Player of the Game:
Seamus Higley 10-15 213 yards and 5 touchdowns
1     2     3     4
Midview                 7     7     21    7
North Olmsted     0     0     0     6