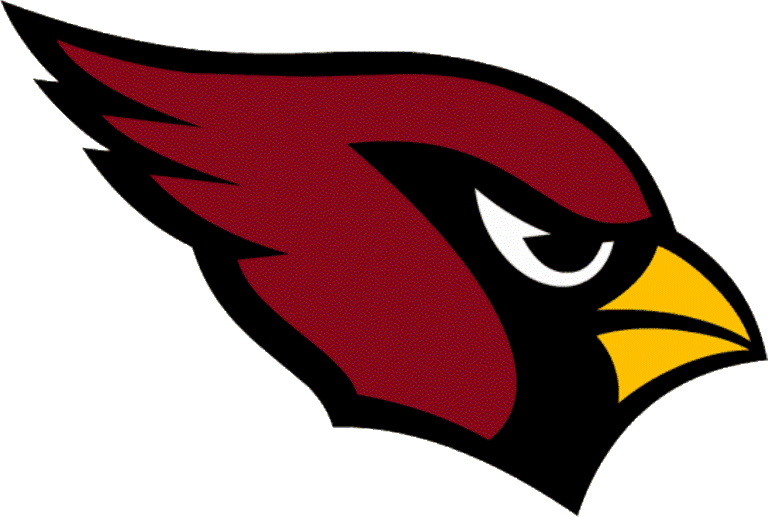 SHAKER HEIGHTS, OHIO– Mentor senior quarterback Tadas Tatarunas tossed three scores as the Cardinals withstood an early scare from Shaker Heights and captured a 45-27 victory Saturday afternoon at Russell H. Rupp Field.
It was a back-and-forth contest in the first half, and here's how things got started.
Kicker Conor McIntosh put Mentor ahead early with a 30-yard field goal. Shaker Heights quickly answered, in part due to the arm and legs of senior quarterback Jamir Dismukes. He had several key scrambles for yardage, and threw a touchdown pass to Billy Dunn Jr., giving the Red Raiders the lead.
Senior linebacker Sam Meinard recovered a fumble, and the Red Raiders found themselves in business once again. Dismukes threw a 14-yard TD strike to Micah Hills, increasing the Shaker Heights lead to 14-3.
On the very next possession, Tatarunas found senior wide receiver Logan Shea for a 59-yard touchdown strike to cut the lead to 14-10.
After a defensive stop, Tatarunas tossed his second touchdown of the game, this one to senior wide receiver Derek Kleinhenz, giving Mentor the lead. Shaker would take the lead back when Dismukes found senior tight end Will Greer on a 61-yard touchdown reception.
Mentor would respond, taking the lead going into halftime when Tatarunas threw his third touchdown pass of the game and second to Derek Kleinhenz, who ripped the ball away from Dismukes.
"On one of the first drives, I dropped a wide-open touchdown pass, and I was really upset about that, so I knew I had to come back and make a statement," said Kleinhenz. "So when I saw the ball in the air, I had to go and get it for my team."
Tatarunas would throw one more touchdown pass, this one to sophomore wide receiver Luke Floriea, to increase the Mentor lead to 31-20. Senior running back Chris Edmond would add a five-yard rushing touchdown to add to the Mentor lead going into the fourth quarter.
Shaker Heights would not go quietly. Jamir Dismukes found Micah Hills for a fourth-down touchdown pass to cut the lead to 38-27. But the Red Raiders could get no closer.
Mentor would respond when Chris Edmond found the end zone for the second time Saturday afternoon, to cap off the scoring.
The Mentor Cardinals sit in fourth place in Division I, Region 1, according to JoeEitel.com, and control their own destiny.
Tatarunas went 16-of-25 passing for 225 yards and four touchdowns and also added seven carries for 40 yards. Edmond had 15 carries for 93 yards and two touchdowns.
"It feels really good to win, but we had a lot of mistakes in the first half, so we have to clean that up in practice and come back harder for next week, because we have two big games coming up," said Tatarunas. "We have to come to practice every day and execute on Friday nights. The defense will play, and get us the ball and we gotta score, simple as that."
"We just didn't come out ready to play and it took us a while to play. Once we wake up, we can beat a time I know we can beat." said Edmond. "It starts with practice and we just have to come out ready to compete. Because the competition ahead is gonna push us to play well."
The wealth was evenly spread receiving wise, as Derek Kleinhenz caught three passes for 46 yards and two touchdowns. Luke Floriea had three catches for 73 yards and a touchdown, and Logan Shea had four catches for 78 yards and a touchdown.
In a losing effort, Shaker Heights quarterback Jamir Dismukes went 24-for-47 passing for 298 yards, four touchdowns and an interception. He also rushed the ball 17 times for 84 yards. Senior wide receiver Micah Hills had 12 catches for 106 yards and three touchdowns.
Mentor (6-1, 4-0 Greater Cleveland Conference) travels to Solon on Oct. 13. Shaker Heights (3-4, 0-4 Greater Cleveland Conference) looks to pick up their first conference victory as they travel to Strongsville on Oct. 13.

NEO Sports Insiders Newsletter
Sign up to receive our NEOSI newsletter, and keep up to date with all the latest Cleveland sports news.