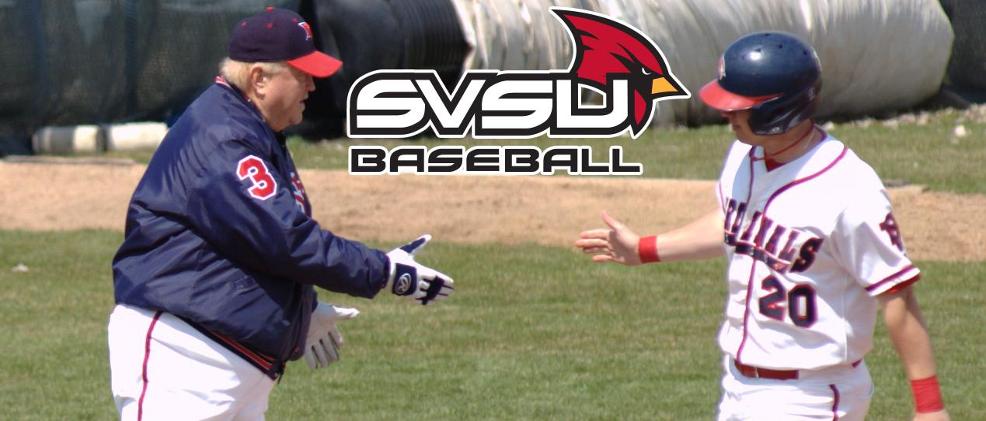 MEDINA, Ohio – Last year NEO Sports had the privilege of covering the Medina Bee's varsity baseball team as they  made a run into the State Playoffs.  While the team was loaded with several standout players, it was Collin Winters that several times jumped off the page and became a fire plug in the offensive attack for the Bee's.  He came within a couple of double's of breaking the school career record.
Winters has not missed a beat since graduating Medina last Spring and debuting earlier this week with the Saginaw Valley State University Cardinals.
While the team has started slow at 0-6, Winters has been on a tear to begin the season.  In yesterday's game, Winters drove in 4 runs, with a triple and a bases loaded walk in two critical situations.
Yesterdays game was only the most recent hit explosion in his attack this year.  Winters is off to a red hot start to beginning his Cardinal career, as shown by the stats below.
The 6'1 Freshman is batting 292 with 4 RBI, 4 runs scored and HR and Stolen base.
He has 7 hits in 24 at bats and 13 total bases. He has also been hit by the pitch twice and walked once.
He has also converted to a new position very well, as you recall Winters was a middle infielder at Medina, but has made a successful transition to First base in college.