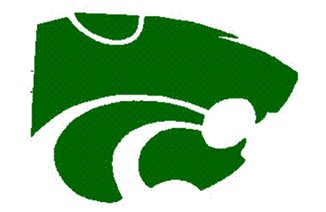 Mayfield scored six runs in the fourth and fifth innings, while also getting stellar pitching from junior Dominic DiPippo, as the Wildcats advanced to the Euclid District final with a 7-1 victory over Eastlake North.
It was a scoreless duel until the third inning, when starting pitcher Jake Arrison tripled to right center field. He came home on a sacrifice fly by Tyler Nagorski to give Eastlake North the early 1-0 lead.
Mayfield knotted it back up in their half of the third when Heidelberg commit and senior catcher Jack Hollingshead led off with a walk. Bryant Caporale ran for him as a courtesy runner, and stole second, then advanced to third on a throwing error by catcher Jack Piascik. He would later score on a two-out single by Michael Canganelli.
In the bottom of the fourth, Mayfield struck again. Bobby Snyder singled to lead off the inning. Joe Trivison added a bunt single. Both runners advanced on a balk, and Youngstown State commit and senior Vince Donato drove a single to right field to give Mayfield a 2-1 lead.
Sam Guerrini added a sacrifice fly to make it 3-1, and Luke Razzante doubled to left center field to score Donato and increase the Wildcat lead to 4-1.
In the fifth, the Wildcats added to their lead by executing a perfect double steal. Michael Canganelli stole home on a successful steal attempt by Bobby Snyder, who reached on a bunt single.
After a strikeout, Vince Donato hit a two-run double off the left field wall, scoring Snyder and giving the Wildcats a 6-1 lead.
Eastlake North really struggled to get offensive momentum going after the third inning. The Rangers put two runners on in the sixth, but could not push a run across. Nevertheless, senior pitcher Jake Arrison pitched admirably, striking out six and walking only two, despite giving up seven earned runs and eight hits in five innings.
Mayfield senior pitcher Dominic DiPippo was dominant on the mound today, pitching a complete game, allowing just one run on four hits, walking three batters, and striking out six. He remained unbeaten, improving to 8-0, tying the season-high win total of late Wildcat alumnus Andrew Revello.
"It feels good. The team always has my back, I just throw strikes. They do everything. I trust them, and today, the bats came alive in the fourth and fifth innings. I was really happy when that happened." said DiPippo.
In addition to a great performance by DiPippo, the Wildcat offense also came up clutch. Dominic Razzante went  3-3 at the plate with two singles and a double.
"We're excited for tomorrow. Today means nothing unless we validate it tomorrow with another win to defend our title. That's all that matters is going out there and winning it tomorrow." said Razzante.
Vince Donato went 2-4 with a single, a double, and two RBI, the former putting Mayfield ahead, and the latter to cap off the scoring.
"I'm glad I played well and gave our team a chance to win. We just gotta keep rolling. It's a long journey, but I'm confident in my team that we're gonna keep going." said Donato.
Senior center fielder Bobby Snyder went 3-4 with three singles and two runs scored.
"We started off slow with the bats, then we came out and got the run back. (Michael) Canganelli had a great two-out hit to tie the game up and after that, we didn't look back. We saw the pitches well." said Snyder. "Last time we faced (Arrison), we struggled against him, but we got off to a great start in the fourth inning and never looked back." said Snyder.
"We took a day off, and had a very productive practice yesterday. We took good cuts and felt comfortable at the plate. At the beginning, we didn't have it, but second time around, we started swinging it." said head coach D.J. Rapposelli.
Eastlake North finishes the season at 17-11.
"We had a really good season, a lot of things to build on. Just came up a little short there. Lost to a phenomenal team who I expect to put up quite a fight tomorrow." said Eastlake North head coach Dave Eberly.
Mayfield secured its 20th win of the season, and faces off against Mentor in the Euclid District championship game tomorrow afternoon. Mentor punched their ticket to the district final by beating Chardon, 5-3.

NEO Sports Insiders Newsletter
Sign up to receive our NEOSI newsletter, and keep up to date with all the latest Cleveland sports news.