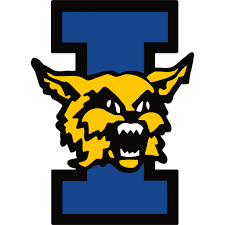 By Patrick Kennedy
Strongsville, Ohio- The St. Ignatius Wildcats defeated the St. Edward Eagles, 3-1, in a pitching duel.
Connor Adams rolled through the Eagles in the first inning allowing no runs.
In the bottom of the first inning, St. Edward pitcher Quinn Lavelle looked to be in a groove after he struck out the first two Wildcats until Ryan Jacobs came up.
Jacobs hit a mammoth home run to straightaway center field to give the Wildcats the early lead.
Lavelle came out the next inning for the Eagles and shut down St. Ignatius striking out the side.
The next time the Wildcats came up though, Seth Warren led off the inning with a single.
Jacobs drove him in with a double to deep left field and then was driven in with a single from Jack Siefert to bring the score to 3-0 Wildcats.
The Eagles weren't going away though, in the fourth inning Lavelle started the inning off for the Eagles with a double.
Mark Mohnicky hit him over to third with a single and Mac Wainwright drove in Lavelle with a sacrifice fly.
From that point on, Adams retired 11 of the final 12 Eagles to come to the plate earning the win, going all seven innings, giving up just one run on four hits.
"Pitching ahead was key," said Adams.
"I was pitching backwards, curve and changeups early in the count, throwing them for strikes and then coming back with fastballs."
"I just mixed it up a lot, kept them off balance."
Lavelle took the loss for the Eagles going six innings giving up three runs on eight hits.
"He threw the ball just like he has for the last three years, he competed his butt off, he played extremely well and had two big hits for us and I definitely feel for Quinn and the rest of the senior class because they deserved a lot better," said St. Edward coach Matt Rosinski.
"We battled a lot of adversity this year between injuries, illnesses, and freak things. I'm proud of how the group of 22 stayed together the whole year and it didn't have anything to do with the coaches or anyone else, it was those 22 guys and it all starts with the seniors, every single game those kids were absolutely together."
The St. Ignatius Wildcats will head to the district championship where they will play Strongsville on their home field on Friday at 4:30 pm.
The winner will head to regionals.