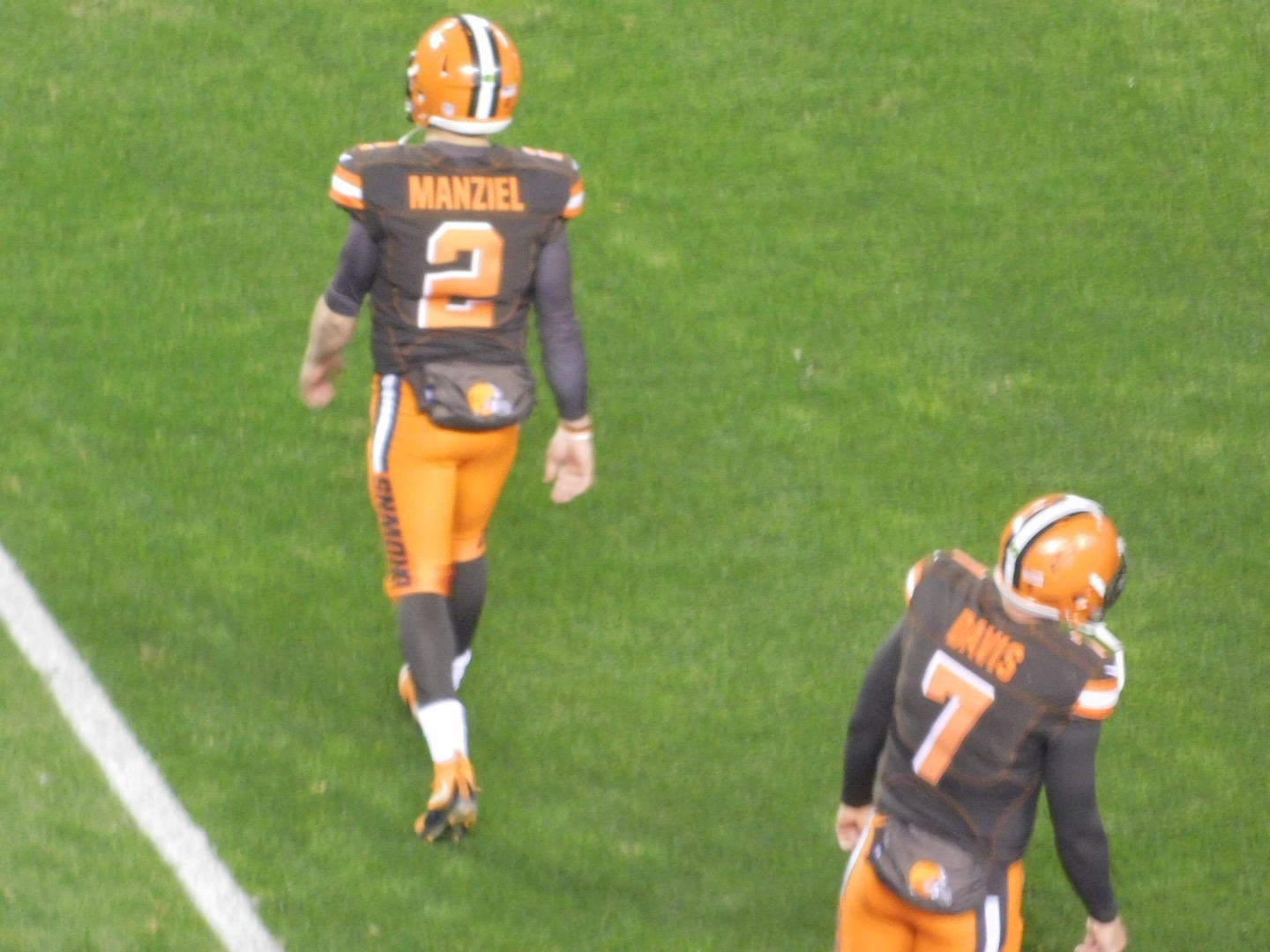 Browns coach Mike Pettine stated today that he will indeed have yet another long chat with quarterback Johnny Manziel about what seems to be his ongoing issues off the field, and those off the field things will be a big part of the offseason for the Browns.
Manizel will watch from the sidelines Sunday when the Browns take on the Steelers in the season finale at First Energy Stadium. Manziel is in the concussion protocol after being injured Sunday against the Chiefs in a 17-13 loss.
Pettine said he's not all that thrilled about the latest Manziel video, which surfaced back on Christmas Eve, and will talk with him about that as well as the other off the field rumors, though he knows he can only say so much as to what Johnny does off the field.
"There can be strong suggestions as far as how he handles it," Pettine said today.
"But by the rules of the league, we can't [say], 'Hey, you need to come in here and meet with Kevin O'Connell three times a week.' It's against the rules. You can't do that. You've got to be able to send him off with a plan and check in every so often, and when the desire is there to want to get it changed and want to be better, hopefully you'll have a good result."
Manziel threw for 1500 yards this season, throwing seven touchdowns and five interceptions. He ran for 232 yards, including over 100 last week against the Chiefs.
Current Browns OC John DeFilippo said he thinks that what Manziel does off the field is at the end of the day important to the young quarterbacks success.
"It's a lifestyle commitment," he said. "You have to eat, breathe, and sleep football."
In the end, it will be interesting to see the Browns direction at QB this offseason, and if they have felt that Manziel has enough to be the leader of a team for 16 games.
A lot of it will also ride on who is roaming the sidelines next season, something that could change as early as Monday based on various reports.
Will Manziel even get the chance to succeed in Cleveland in 2016? That may be the biggest question of all.