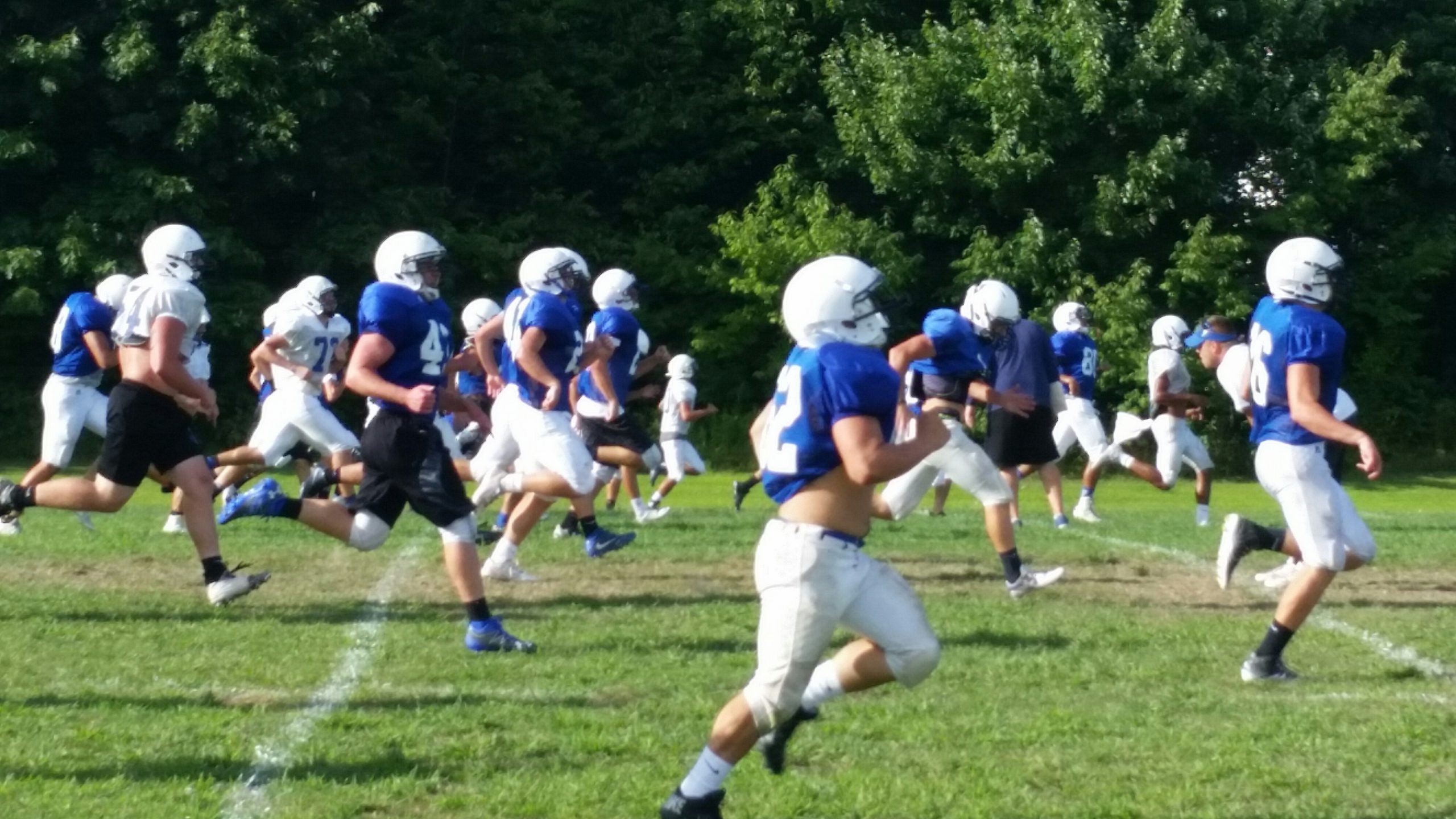 MADISON, Ohio – 2016 could be a very challenging year for the Madison Blue Streaks football team.
After experiencing much success in the last few years, youth and a very challenging Western Reserve Conference schedule, head coach Tim Willis knows his Blue Streaks could be anywhere from a playoff team to a squad that could finish with a record below .500.
"This season we have a lot of guys who have not played under the lights yet," Willis said. "If those guys step up and perform which I do believe they can, we'll be fine.
"We've been on a pretty good run and these kids know what it is to be successful, it just about taking it one day at a time, improve everyday and take it one game at a time."
The Blue Streaks are the reigning Western Reserve Conference champions.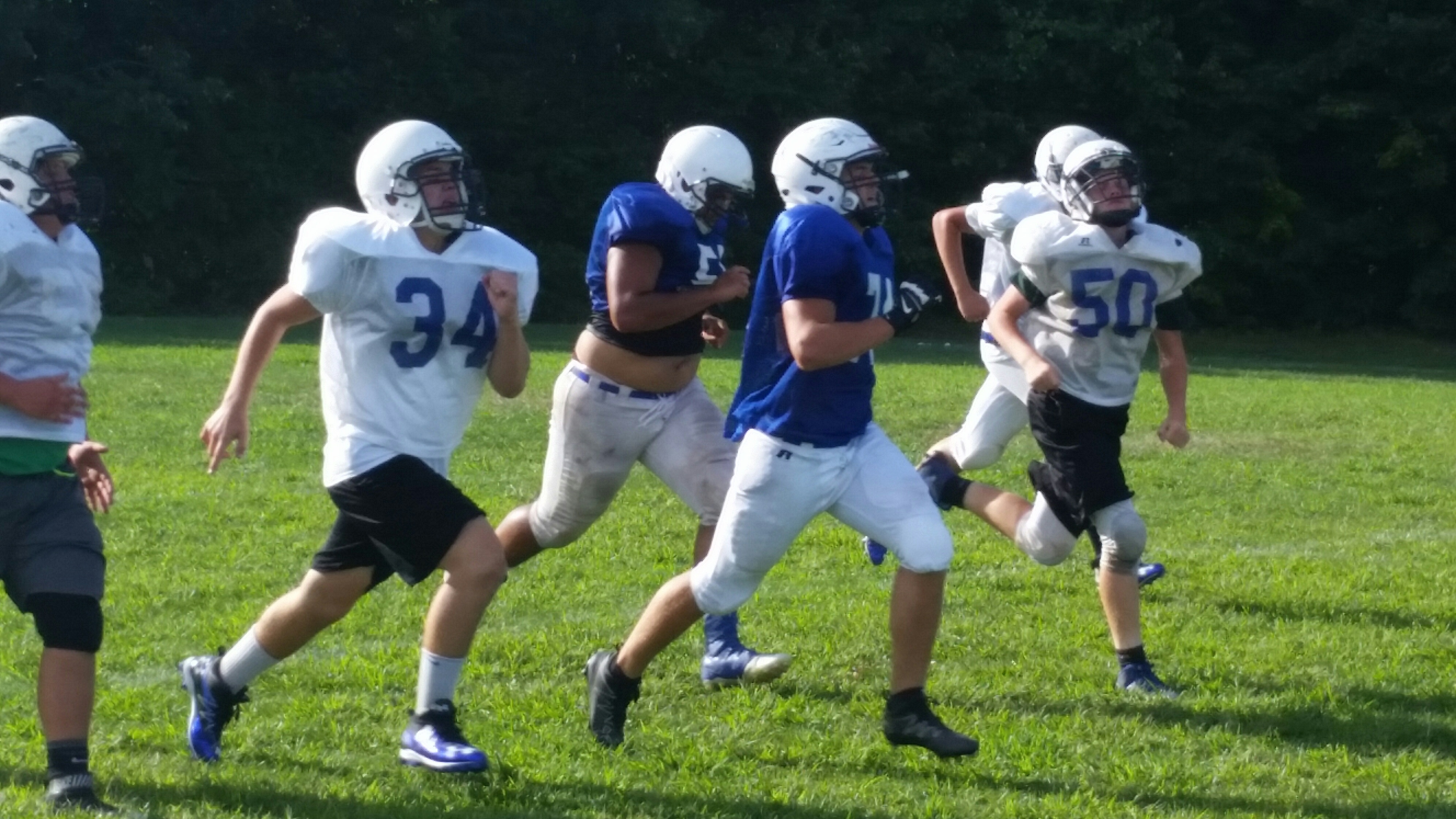 The WRC is considered one of the toughest conferences in all of northeast Ohio.
Madison went undefeated in conference play, 7-0 in 2015. This year, it won't be easy for any member of the WRC to run the table.
The conference features several playoff ready programs including, Mayfield, Chardon and Willoughby South along with some programs on the rise, like Painesville Riverside, Eastlake North, Kenston and Brush.
Victories and computer points will be hard to come by.
Our league is extremely good from top to bottom," Willis said. "You just have to focus one week at a time and get that done and that's what we did last year. You have to be a little lucky here and there too."
The Blue Streaks were hit hard by graduation following their inaugural Western Reserve Conference Championship season in 2015.
Madison went 9-2 last year, with their only losses coming in a nonconference game against rival Perry and a first round playoff loss at home to Warren Harding.
The Blue Streaks offense will be lead by senior wide receiver and kick returner Isaiah McClure.
In 2015, McClure was all over the field and will play on both sides of the ball again this year. McClure can play either running back or wide receiver on offense and will be a key contributor in the secondary for the Madison defense.
"I'm just going to be anywhere on the field and do whatever they need me to on the team for the team," McClure said.
"We're just going to keep playing like Madison football plays, downhill, that's what we do."
The Blue Streaks defense will be lead by senior middle linebacker Alex Caswell, who serves as one of the vocal leaders of the team. Like McClure, Caswell will see time on both sides of the football.
Caswell will see some time as a full back and tight end and enjoys his role as one of the captains for the 2016 season.
"I was practicing last year just trying to get into it and really starting taking it this year to help the young guys learn and hopefully get the program going good for another couple years and more playoff runs," Caswell said.
"We're starting to look a lot more physical and we're starting to play how Madison plays football, it's looking good."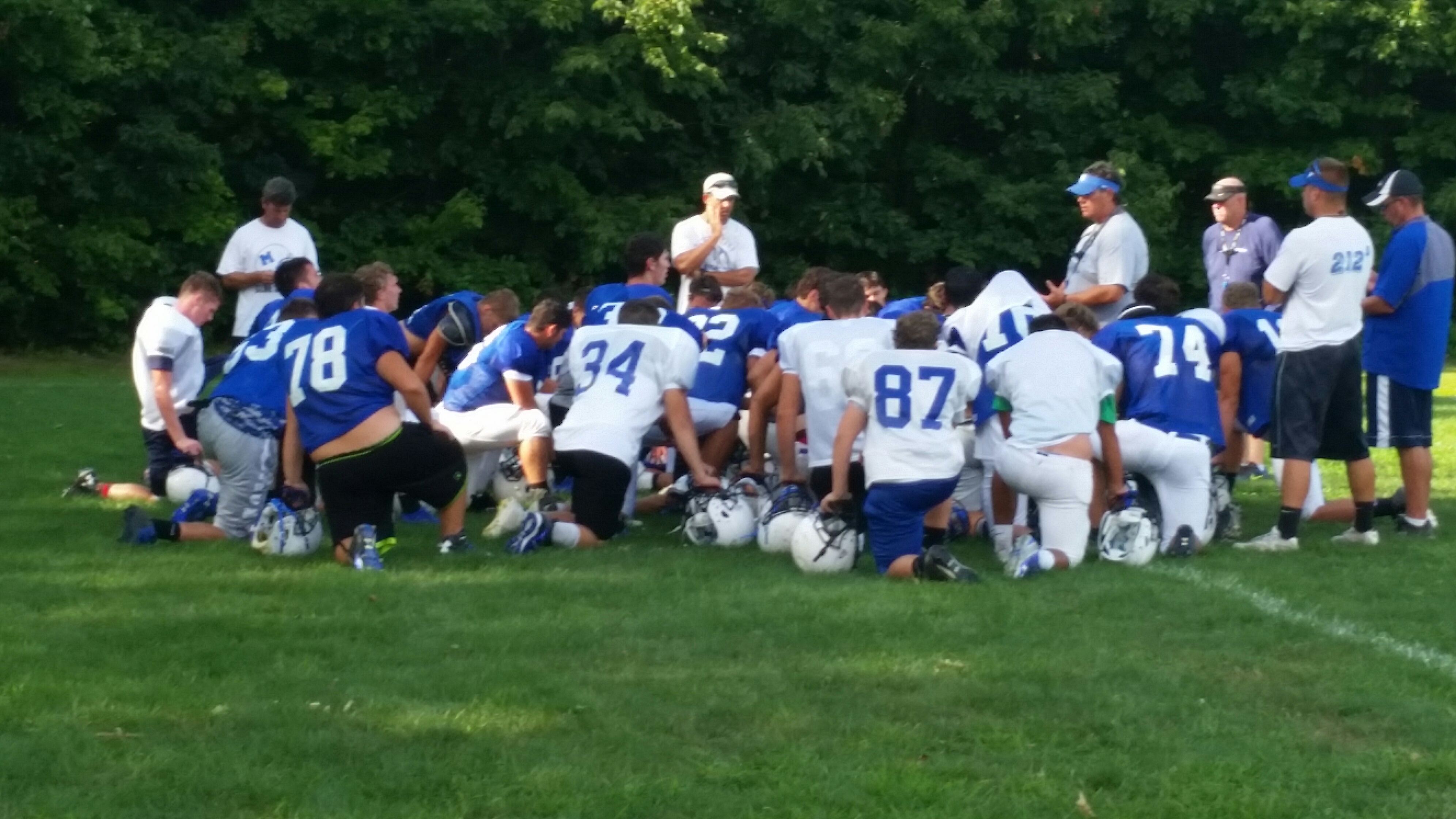 Madison opens up the season this Friday with a quick trip east to neighboring Geneva,  a former conference rival in the old Northeastern and Premire Athletic conferences.
Weeks two and three, the Blue Streaks will host former Premier Athletic Conference foe Lakeside out of Ashtabula followed by the rivalry game against the Perry Pirates, in the battle for the "Little Brown Jug."
Madison begins Western Reserve Conference play in week four at home against Brush followed by a pair of road games, week five at Chardon, week six at Painesville Riverside.
Week seven, the Blue Streaks return home to host Willoughby South followed by a road game at Mayfield in week eight.
Madison will conclude the 2016 regular season with a week nine home game against Kenston and at Eastlake North in week ten. All games are scheduled to kick off at 7 p.m.
Madison Blue Streaks 2016 Varsity Football Schedule
August 26 –  @ Geneva – 7 p.m.
September 2 – vs. Lakeside – 7 p.m.
September 9 – vs. Perry – 7 p.m.
September 16 – vs. Brush – 7 p.m.
September 23 – @ Chardon – 7 p.m.
September 30 – @ Painesville Riverside – 7 p.m.
October 7 – vs. Willoughby South – 7 p.m.
October 14 – @ Mayfield – 7 p.m.
October 21 – vs. Kenston – 7 p.m.
October 28 – @ Eastlake North – 7 p.m.

NEO Sports Insiders Newsletter
Sign up to receive our NEOSI newsletter, and keep up to date with all the latest Cleveland sports news.