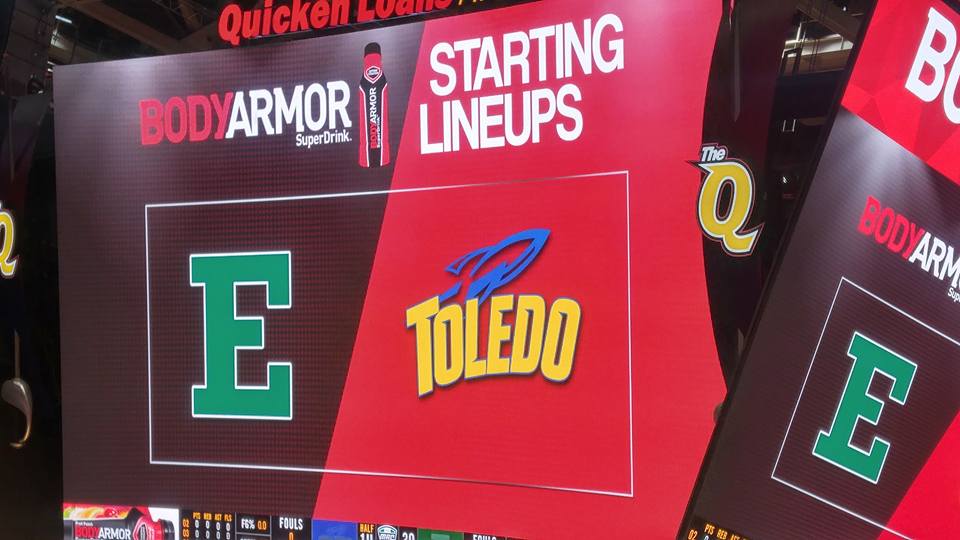 CLEVELAND–  The MAC Championship game is now set as top-seeded Buffalo will take on Toledo. The Rockets won tonight over Eastern Michigan, 64-63.  Kevin McAdoo of EMU had a chance to win it for the Eagles, but a last second layup did not roll in, and the Rockets hung on to capture the thrilling win.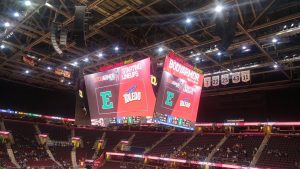 Only seconds into the contest, Toledo was dealt a near-fatal blow as Tre'Shaun Fletcher went down with an injury just 23 seconds into the game.
The Rockets won the tip and immediately went down and scored as Fletcher drove the lane for the bucket.  Only moments later, he was down on the court screaming in pain.  His night ended just like that, creating an uphill climb for Toledo.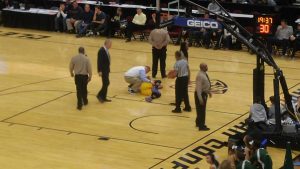 With Fletcher down, the Rockets needed someone else to step up. That someone was Marren Jackson, who went off from downtown, draining 8-of-11 from behind the arc, and finishing with 26 points, including the game winner with only 9 seconds left to put Toledo ahead for good at 64-63.
While Marren Jackson was scorching the Eagles from deep, the other Jackson (Willie) was doing everything else needed to keep the Rockets soaring.  He finished with 18 points and 10 rebounds in a truly herculean effort.  It would have been easy for this Toledo team to fold seconds into the game with the early gruesome injury, but they refused, and they are now playing for a championship in less then 24 hours.
Also stepping up for Toledo was Luke Knapke who owned the boards with 12 recoubds, five of which came on the offensive end that gave his sharp-shooting teammates plenty of second chances.  Eastern Michigan kept it close the entire game and actually held a lead late in the second half.  They shot themselves in the foot too many times however with sloppy turnovers and ill timed technical fouls.
One could make a strong case for the technical foul called on EMU, a lot of chirping was going on with both teams, but it seemed as though the Eagles simply couldn't get a call.  The numbers would back that claim as well as EMU only shot here foul shots all game.  Sure, when two teams combine to attempt 43 3-pointers in a 40 minute game, the physical play won't be as much, but it is still hard to ignore the fact EMU only took 3 foul shots.
Stay locked into NEOSI for Saturday's coverage of the Men's MAC Championship game.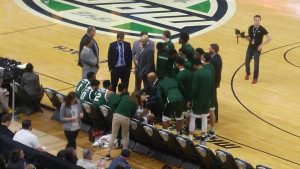 Eastern Michigan attempts to draw up final play for last second shot.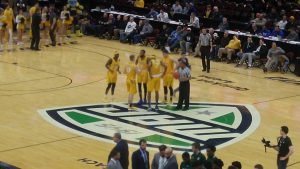 It wasn't long after this huddle, that Fletcher's night met a quick ending.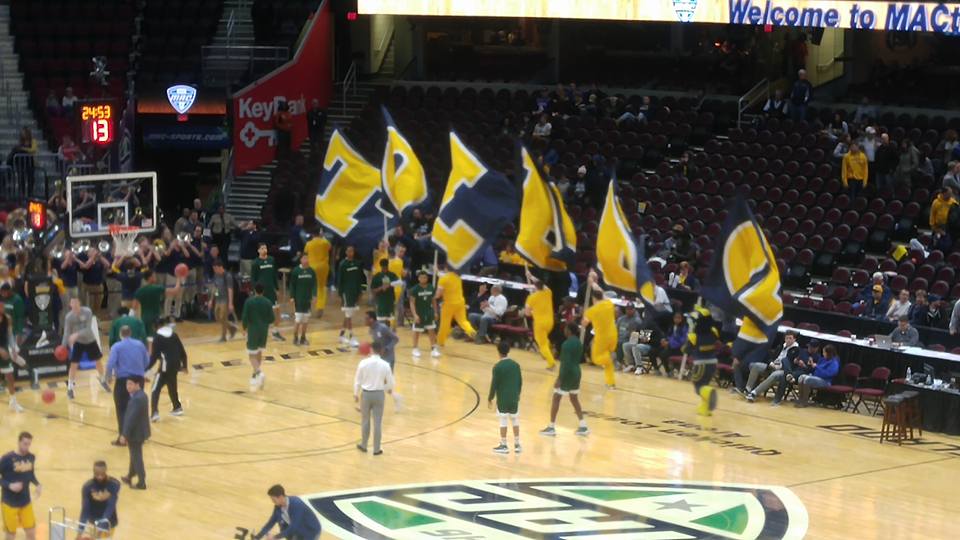 Will Toledo have a ticket to go dancing in the big tournament after tomorrow? 
One thing is for sure, this Eagle, will not be soaring until next season.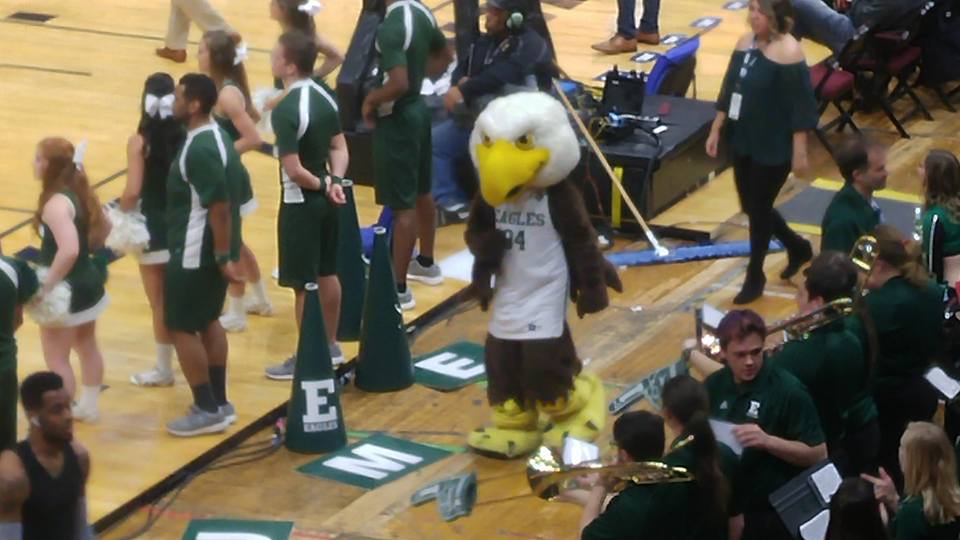 NEO Sports Insiders Newsletter
Sign up to receive our NEOSI newsletter, and keep up to date with all the latest Cleveland sports news.