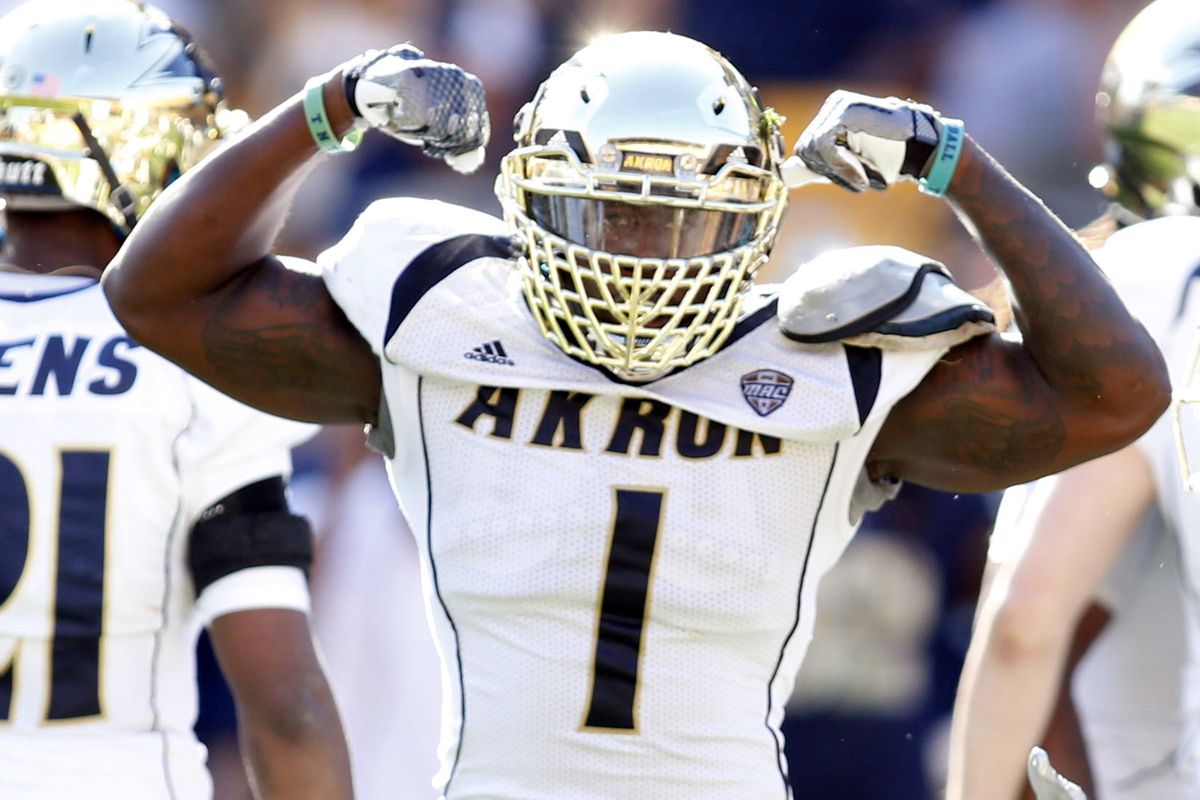 NEO Sports Insiders thrives on our relationship with many fine sponsors all over Northeast Ohio. We are currently in search of winter sports sponsors. Please contact Vince McKee with any small business you feel would benefit from the massive exposure we can give them, Vince can be contacted at coachvin14@yahoo.com
The Below statement from the MAC Offices is a direct result of the blown call in the Northern Illinois vs Akron Game
The Mid-American Conference announced this afternoon that the officiating crew incorrectly called a targeting foul on Northern Illinois defensive lineman Quintin Wynne during the NIU-Akron contest on Thursday, Nov. 1 at Akron.
With 5:09 left in the third quarter, Wynne was penalized for targeting on a hit on Akron quarterback Kato Nelson and was disqualified for the remainder of the contest. The officiating crew reviewed the play immediately and determined that Wynne used his helmet with contact to Nelson's helmet during the play.
Upon further review, Bill Carollo, Coordinator of Football Officials for the Collegiate Officiating Consortium, has determined that the officiating crew was incorrect in calling Wynne for targeting and should not have been ejected.
"After a thorough review and evaluation of the entire Northern Illinois at Akron contest, this specific targeting call on Northern Illinois' defensive lineman Quintin Wynne was incorrect. This has been reviewed internally and addressed with the entire officiating crew," said Carollo.
"The game official's primary responsibility is player safety and we will always try to err on the side of safety especially when potential targeting fouls are involved. In this particular case the targeting foul did not rise to the high standard we expect from our game officials and replay crew. A targeting indicator was not present on the play and replay should have reversed the call on the field," added Carollo.