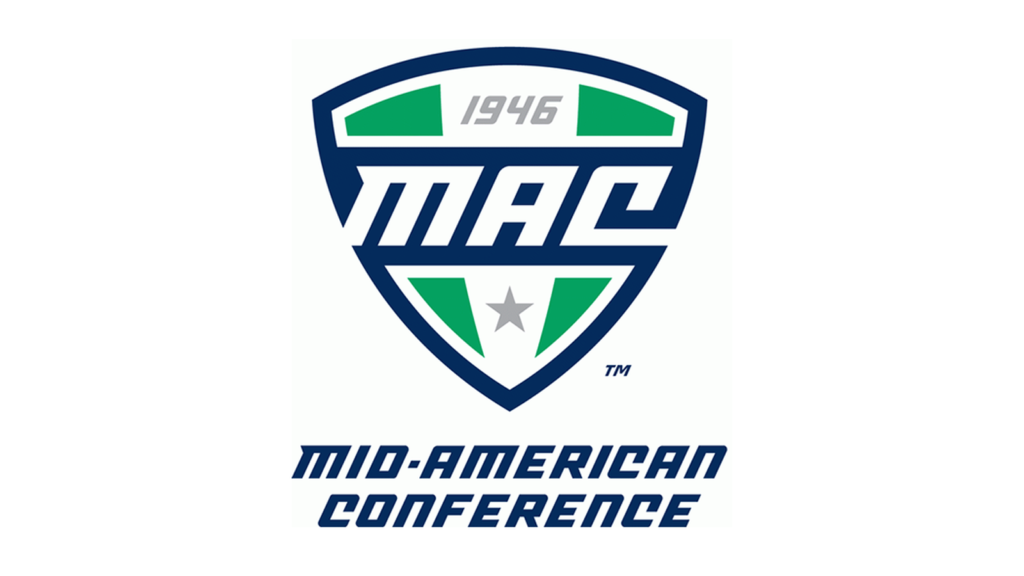 The Following Press Release is courtesty of
Jeremy Guy
Assistant Commissioner for Communications & Social Media
Mid-American Conference
Cleveland, Ohio – Today the Mid-American Conference announced that Miami's Michael Weathers, Buffalo's Dontay Caruthers and teammate Nick Perkins have earned top honors for the 2016-17 basketball season. Weathers was named Freshman of the Year, while Caruthers was selected as the Defensive Player of the Year.
In addition, Perkins was tabbed as the MAC Sixth Man of the Year. The Defensive Player of the Year & Sixth Man of the Year were voted on by the league's head coaches. The Freshman of the Year award was voted on by a 25-member MAC News Media Association Panel, as well as MAC head coaches.   Weathers was a consistent performer all season for Miami. He averaged 16.7 points, 4.2 rebounds, 4.8 assists, 1.4 blocks and 1.9 steals per contest in 32 games this season.
He led the RedHawks in each of those categories except rebounds, where he was third. He had nine 20+ points games this year with a high of 31 points against NKU (Nov. 20). His ability to drive to the basket resulted in a massive amount of free throw attempts. Weathers finished 160-for-206 from the charity stripe. His total free throw made ranks 32nd and his total attempts rank 33rd in the nation. Weathers also ranks 49th in the country with 60 total steals.
Weathers is the fourth player in Miami history to be named MAC Freshman of the Year, joining Ron Harper (1983), Trimill Haywood (1987) and Craig Michaelis (1990).   "This is a great achievement for Michael, he's worked extremely hard to become a better basketball player," said Miami associate head coach Rick Duckett. "This is a great opportunity for him to grow as a player and as a young man. We wish him continued success as he moves Miami basketball to the next level."
In his first year with the Bulls, Caruthers had one of the best defensive seasons in school history.  Often given the assignment of the top offensive guard on the opposing team, Caruthers routinely shut down his competition.  Caruthers is eighth nationally in steal percentage and he led the Mid-American Conference in steals per game in league games.
His steal total is one shy of 10th place in school history and he has the most steals by a Buffalo player in a single season since 2010-11.  Caruthers becomes the first UB player to be named MAC Defensive Player of the Year.   "Dontay learned early this season that the best way for him to see the floor was to be a great defensive player," said Buffalo Head Coach Nate Oats. "He has really taken to that role and our team feeds off his energy on the defensive end. Dontay's offense picked up as the year progressed and his defensive intensity is a huge reason for that."
Nick Perkins came off the bench in 14 of the last 15 games this season as he averaged 12.4 points and a team-high 6.6 rebounds.  Off the bench, Perkins had a stretch of eight straight game in double figures, including 21 points in wins over Western Michigan and Ball State.
He added 20 points off the bench at Miami and had a pair of double-doubles in MAC play, including 11 points and 12 rebounds in a win over Northern Illinois.  Perkins is the second UB player to be named Sixth Man of the Year and the first since Mark Bortz in 2005.
"Nick was a great teammate and really unselfish in accepting his role of coming off the bench for the majority of conference play this year," said Oats. "He was able to give us a big offensive lift and a huge rebounding threat off the bench and I anticipate this honor catapulting him to bigger and better things in the future."
The MAC Player of the Year & Coach of the Year awards will be announced tomorrow morning. MAC Men's Basketball Quarterfinal games will take place Thursday starting at Noon. For more information about the MAC Men's Basketball Tournament   MAC Freshman of the Year (First Place Votes): Michael Weathers, G, Miami (22) Jason Carter, G, Ohio (11) Eugene German, G, NIU (2) Dylan Frye, G, Bowling Green (1) Reggie Jones, G/F, Western Michigan (1)

NEO Sports Insiders Newsletter
Sign up to receive our NEOSI newsletter, and keep up to date with all the latest Cleveland sports news.