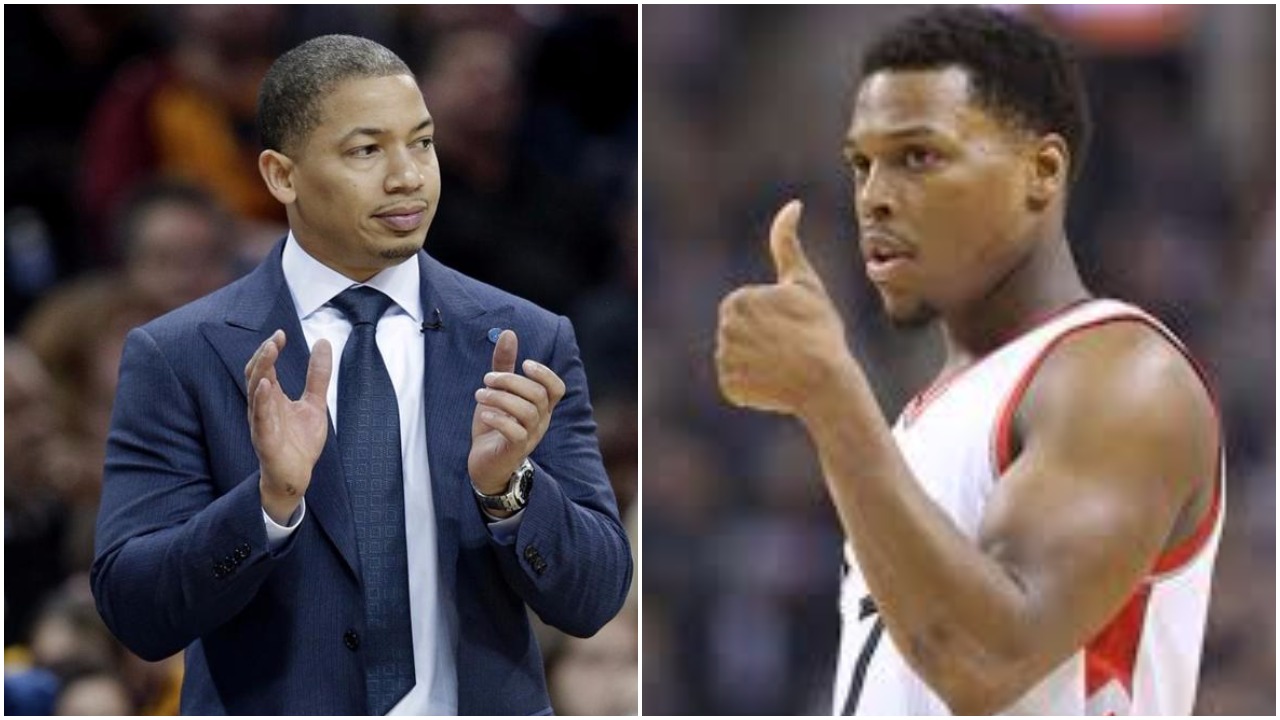 One of the most fascinating and puzzling storylines of the 2016 NBA Playoffs is that of Toronto Raptors Point Guard Kyle Lowry.
Lowry went from being one of the best point guards in the regular season, starting in the All-Star Game and leading his team to the #2 seed in the Eastern Conference, to now having one of the worst statistical postseasons of a star player in the history of the NBA.
Lowry is shooting just .357 percent from the field, which is the worst of any player in the postseason in the last 50 years, among players who attempted at least 200 field goals.
ESPN reporter Brian Windhorst described this postseason as an "ongoing therapy session" for Lowry, according to his sources within the Raptors organization.
The most recent example of that was Game 2 of the Eastern Conference Finals, when he left the bench to go to the locker room before halftime to "decompress."
It hasn't been all bad for Lowry. He did carry his team in Game 7 of the Conference Semi-Finals, scoring a game-high 36 points to lift the Raptors to their first Conference Finals appearance in franchise history.
It's that type of performance that makes people scratch their heads. He's capable of producing, but in the playoffs he has failed to show up more often than not.
One interesting factor of this postseason is that Lowry is now facing an old mentor, Cavaliers Head Coach Tyronn Lue.
Before Game 1 of the Eastern Conference Finals, Lue was asked about his relationship with Lowry, dating back to the Raptor point guard's rookie season in 2006.
Lowry has described Lue as a "father figure" in the past and the Cavaliers Head Coach told reporters:
"From day one when he got drafted, we had the same agent with Andy Miller and from day one I just took him under my wing. It was crazy when he got drafted, he said that he wanted to be like Tyronn Lue. I was like 'well you can be much better than me.' I was just a role player, but (when he said that) it sparked my attention and from that day forth we've always had a great relationship. Myself and Chauncey (Billups) did a great job of just taking him under our wing, showing him the ropes, teaching him the game and on and off the floor how to be a professional. (Now) he's grown and he's very well surpassed me, as a player."
That was what Lue said before Game 1. Lowry had yet another rough night in Game 1 of the Eastern Conference Finals, scoring just eight points on 4-of-14 shooting in a losing effort, in which the Raptors were blown out by Cleveland.
Before Game 2, Lue expanded upon his relationship with Lowry during the Pre-Game Press Conference, when I asked him if he had been talking with Lowry throughout the playoffs.
There's quite a bit to unravel in that statement. But what stood out most is that Lue had been in Lowry's corner during the first two rounds.
While Lowry was struggling against Indiana, Lue was giving him encouragement.
When Lowry was having rough times against the Heat, perhaps Lue helped him straighten his head out somewhat throughout the series.
Lue might be partially responsible for Lowry getting to the Eastern Conference Finals in the first place.
But now they're enemies on the court, and Lowry's friendship with Lue is so valuable that he is even willing to hang out with his mentor in the midst of the Conference Finals.
Lowry wanted to hang out with Lue and watch basketball on their day off between games, but wisely the two have avoided each other off the court, knowing how it would be perceived.
Nevertheless, it's clear that Lue genuinely wants to see Lowry succeed.
If it was against anyone other than the Cavaliers, Lue would be in his corner 100 percent.
It might be a bittersweet pill to swallow for Lue to see his friend struggle, but winning a championship is the most important thing on the mind of the head coach.
I'm sure Lue will gladly give pointers and tips to Lowry after the playoffs, but in the mean time, there couldn't be a better team for the point guard to struggle against.
Keep in mind, even during this rough postseason, Lowry has had several games where he showed flashes of his All-Star self, and although the Raptors were dominated in Games 1 and 2 in Cleveland, when the series goes to Toronto, he is more than capable of having a resurgence.
It'll be interesting to follow throughout this round, and perhaps we'll find out more about their off the court friendship as the series progresses.

NEO Sports Insiders Newsletter
Sign up to receive our NEOSI newsletter, and keep up to date with all the latest Cleveland sports news.