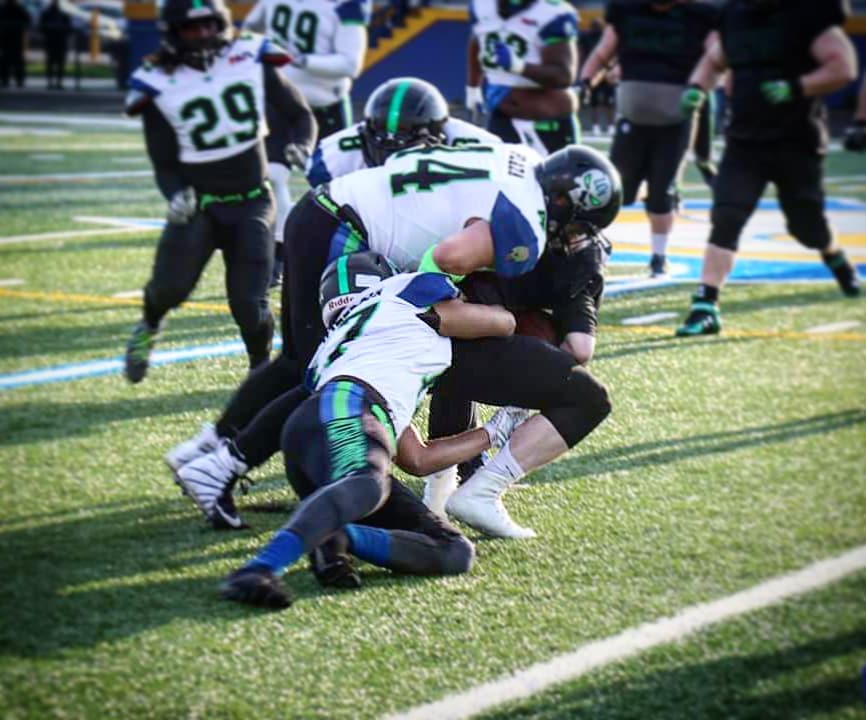 Fresh off the massive success of their first Youth Camp on April 29th, the Lorain County Nightmares are once again having a day to provide guidance and leadership to our youth. Following a high demand and higher praise after their first camp, the Nightmares are answering the loud call of the community!
The camp will be held on June 24th from Austin E Knowles Complex (On the campus of Oberlin College) from 11am – 3pm. Your child will love every minute as they prepare for a long journey in football and life. This excellent camp will get them ready for both!
Come join your Lorain County Nightmares in their 2nd youth camp partnered with current youth camps: "F.I.X. Academy" based in Akron and "Nexxt Level Fit Academy" based in Sandusky.
They will have multiple NFL/College and Minor league football players and coaches in attendance such as:
Tennessee Titans WR – Michael Preston
Bowling Green State University LB – Eric Jordan Jr.
Cincinnati Bearcat Safety – Chris Williams
Syracuse University RB – Tyson Gulley
John Carroll/LCN QB – Brandon DiMarco
Fix Academy/Hiram College WR – Glenn Campbell
LCN Head Coach – Jamie Ray Adams
Heidelberg University DL – Vaughn Sprinkle
Baldwin Wallace University DL – Sonny Hazelwood
Tiffin University RB – David Mosby
Along with several more!
Admission is only $20/child of any age grouping.
REGISTRATION DEADLINE IN JUNE 10TH
Age groups:
2nd – 8th grade (11:00a-1:00p)
9th-12th grade (1:00p-3:00p)
First 25 registrations will receive a 2018 LCN season pass!
*Kids should bring cleats/gloves/mouthpieces
Registration begins 30 minutes prior to start time.
Camp will include but is not limited to:
– Dynamic Stretch routine led by Nexxt Level Fit Academy trainers
– Individual/position specific training by players and coaches
– Competition drills within age groups
– MOST IMPORTANTLY…You're going to have fun!
All friends, family and loved ones are encouraged to come watch their son/daughter participate free of charge.
Concessions will be available including food and drinks.
Register now at Nexxt Level Fit Academy, www.lcnightmares.com or on Facebook at www.facebook.com/LCNightmaresFootball/ or at any F.I.X. Academy camp.

NEO Sports Insiders Newsletter
Sign up to receive our NEOSI newsletter, and keep up to date with all the latest Cleveland sports news.