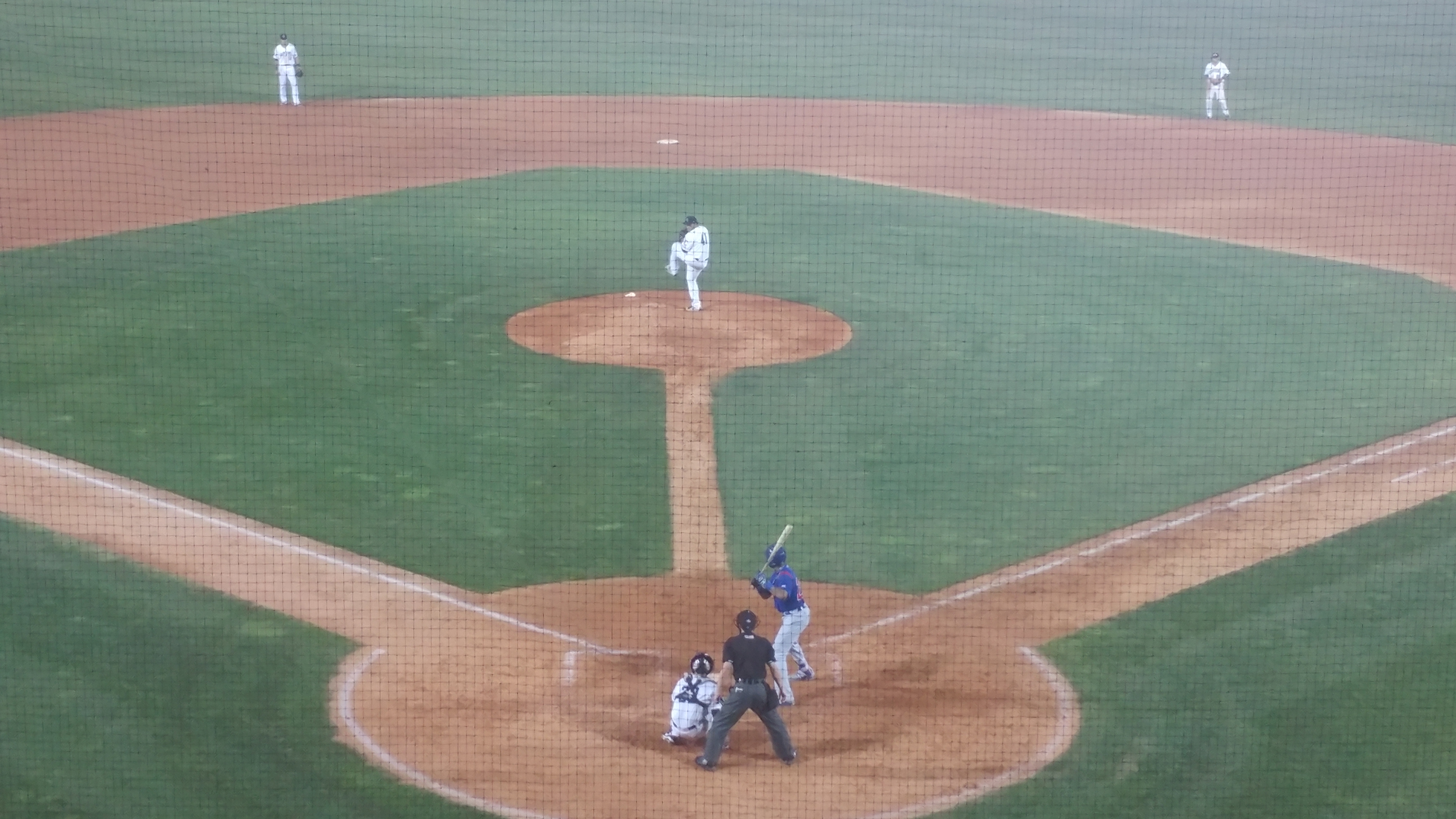 EASTLAKE– The Lake County Captains have had one heck of an up-and-down second half. They have struggled to find a consistent flow, flirting with an above .500 record that they haven't seen since the beginning of July.
Tonight they unfortunately fell victim to the catch-up game, as the South Bend Cubs defeated Lake County 7-6.
Justin Garza had a decent outing, going 5.2 innings pitched and allowed four earned runs in his outing. Though the four runs off of ten hits was not ideal, Garza corralled his walks total. His last start against South Bend saw him walk seven Cubs, but tonight it was only one. Garza's efforts would be in vain tonight, as he would fall to 4-6 with the Lake County loss.
The first two innings saw South Bend get out to a 2-0 lead. Chris Pieters sent an RBI single into left field in the first inning to score Luis Ayala and in the following inning Alberto Mineo would double into right field to score Andruw Monasterio.
Garza would allow the Cubs' leadoff man to get on base for the first three innings, allowing South Bend to have some momentum for the early portion of the game. He would settle down for the most part, helping keep the Captains in the game.
After Li-Jen Chu's RBI single in the 3rd inning, Lake County was held scoreless until the 8th inning. Facing a 7-1 deficit after a three-spot by South Bend in the 6th, the Captains would make a big cut into the Cubs' lead. Mitch Longo would get an RBI single and Jose Medina would hit a three-run blast to right field to get the Captains within two runs.
The last at-bats for the Captains saw them come oh so close, with Luke Wakamatsu bringing in Jorma Rodriguez to make it a one-run game. After Alexis Pantoja bunted Wakamatsu over to third however, Longo and Chu would both strike out to end the game.
With the loss, Lake County drops to 18-20 in the second half, 45-62 overall. They look to rebound tomorrow against the Cubs in their search for a playoff berth.