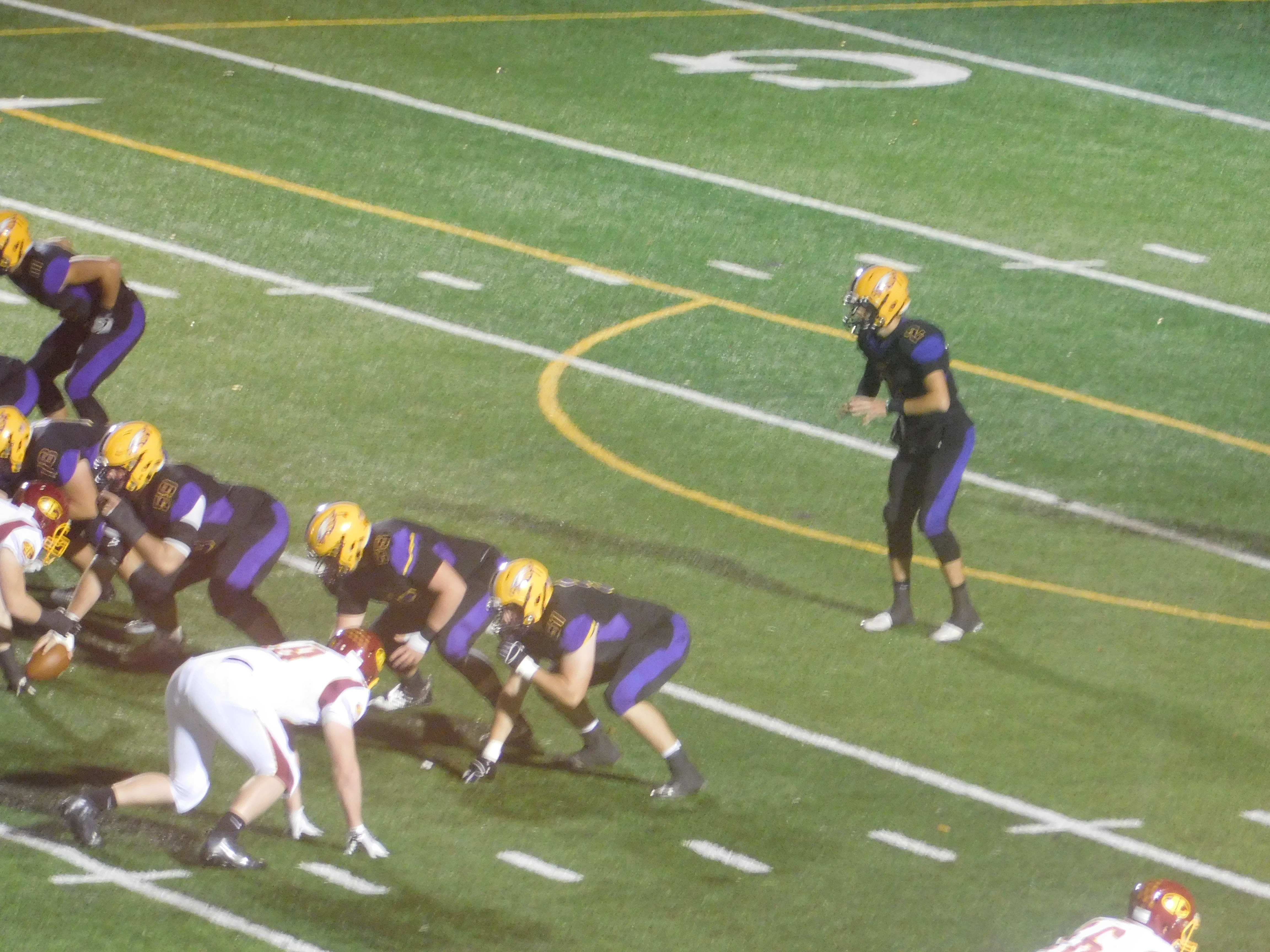 Tonight the postseason continues in high school football, with games spread out around the area and our NEOSI reporters will be on hand to report on local games as well.
Our broadcast partner AM 930 WEOL will be live broadcasting three games – make sure to listen as teams fight to make it to the second round of the postseason next week!
Here's the three games on the air and on-line tonight!
Game One one features Lorain vs Dublin Jerome. It has been a year of first for Lorain who picked up their first Lake Erie League title at the end of the year, and captured their first ever home playoff win a week ago in a 34-14 win over Olentangy. This week the Titans will be challenged by a Celtics team that also has achieved a few firsts this season. For the first time in Dublin Jerome's history they will be playing a week 12 game. The Celtics earned their way into the second round of the playoffs with a dominating 42-7 win over Findley. The two sides will meet up at Mansfield Madison for the DI Region 2 semifinal Friday night. Pregame begins at 7:00pm
Click HERE for Lorain vs Dublin Jerome
Game two pits Avon Lake against Anthony Wayne in the DII Region 6 semifinal. Avon Lake shocked Northeast Ohio last week when they defeated the number one team in the state Avon 27-26 to advance to the second round. In the win the Shoremen battled back from down 23-7 in the third quarter to punch their ticket to the second round. The Shoremen's opponent this week brings a complete game to the field as they picked up a 21-7 round one victory over Glenville a week ago. The two sides will meet up at Sandusky High School for this weeks semifinal round. Pregame begins at 7pm
Click HERE for Avon Lake vs Anthony Wayne
Game three features DI Region 2 semifinals for Medina vs Olentangy Liberty. Medina was just a quarter away from elimination trailing Toledo Whitmer by 24 points. They rallied behind their running back Jimmy Daw and three huge interceptions by their defense lifting the Bees to a 38-31 win as time expired. This week, the Bee's must be ready from the start as they take on the top seeded Patriots. Olentangy Liberty has yet to lose this season. They earned the right to play in this weeks semifinal with a 24-17 win over cross town rival Olentangy Orange. The match-up will take place at Mansfield High School on Friday night. Pregame begins on WEOL.com Stream 3 at 7:00pm.
Click HERE for Medina vs Olentangy Liberty