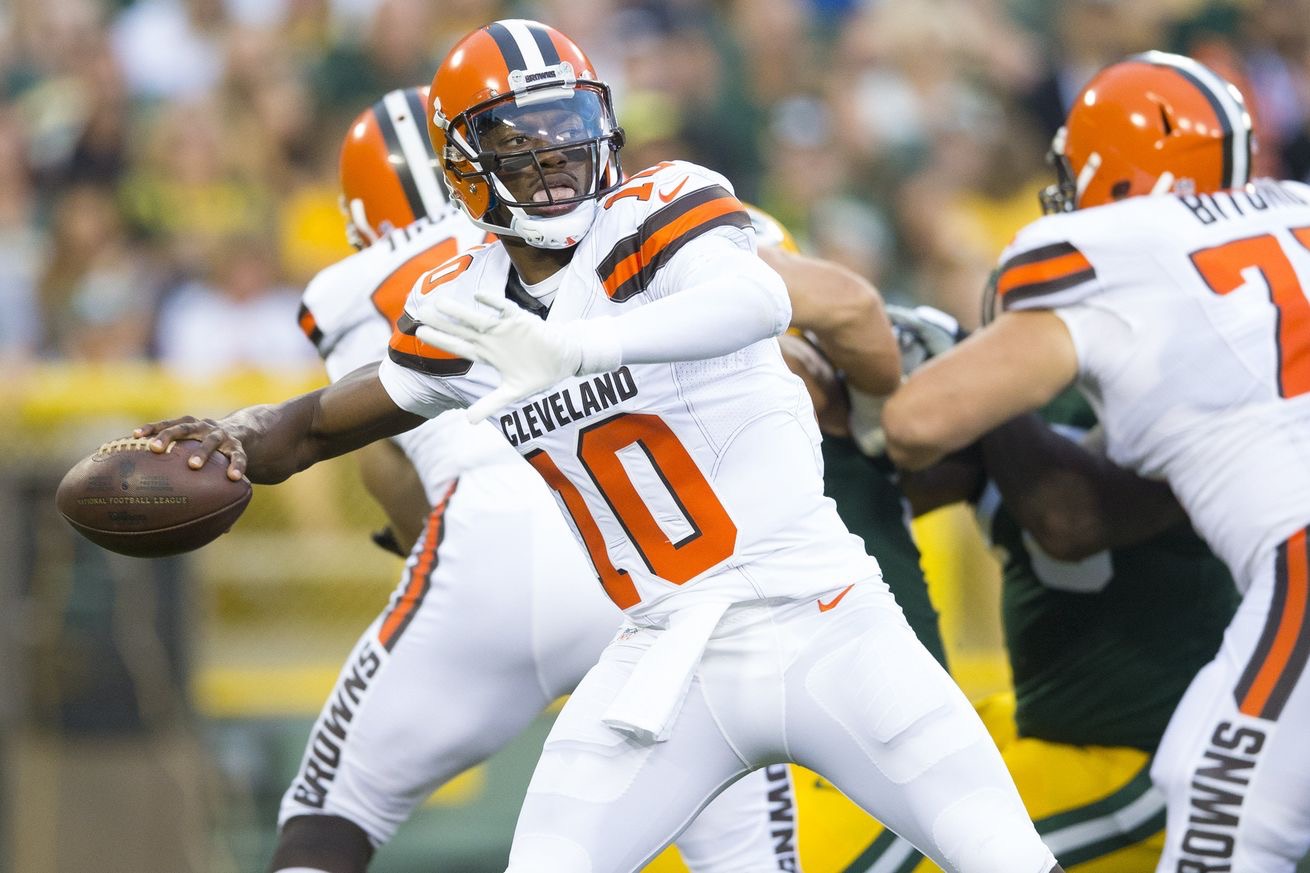 Former Washington Redskins CB Darrell Green had some less than stellar comments about Robert Griffin III Tuesday on the Sports Junkies show on 106.7 The Fan in Washington. Griffin is preparing to start the opener Sunday in Philadelphia.
"I don't appreciate his moral stance, what he's doing with his wife, his kids," Green said of Griffin, who filed for divorce this year. "I mean, he's jacked up, and that's not good. I don't appreciate that. When you have responsibilities — young people looking at you, (he) had this whole city in his hands — and when you do that, you're responsible for more than yourself and that's selfish and that's childish, the way he's operating."
Robert Griffin III finds it disappointing that Green, whom he considers a friend, ripped him on the radio, calling him 'selfish and childish'for the way Griffin is living his life.
"I make sure I don't focus on those things," Griffin stated Wednesday in his weekly press conference. "That's the first time I've ever heard of that."
Green also goes on to say that he would "be surprised" of things go well for Griffin here in Cleveland. He also said that in 2012, he felt that Redskinds QB Kurt Cousins was the best option as the starter after watching him in the preseason.
The Cleveland Browns QB was voted a team captain by Browns players Teammates have raved about leadership skills and his ability to bring the team together. From his time here in Cleveland, he's shown nothing but maturity and professionalism on and off the field.

NEO Sports Insiders Newsletter
Sign up to receive our NEOSI newsletter, and keep up to date with all the latest Cleveland sports news.