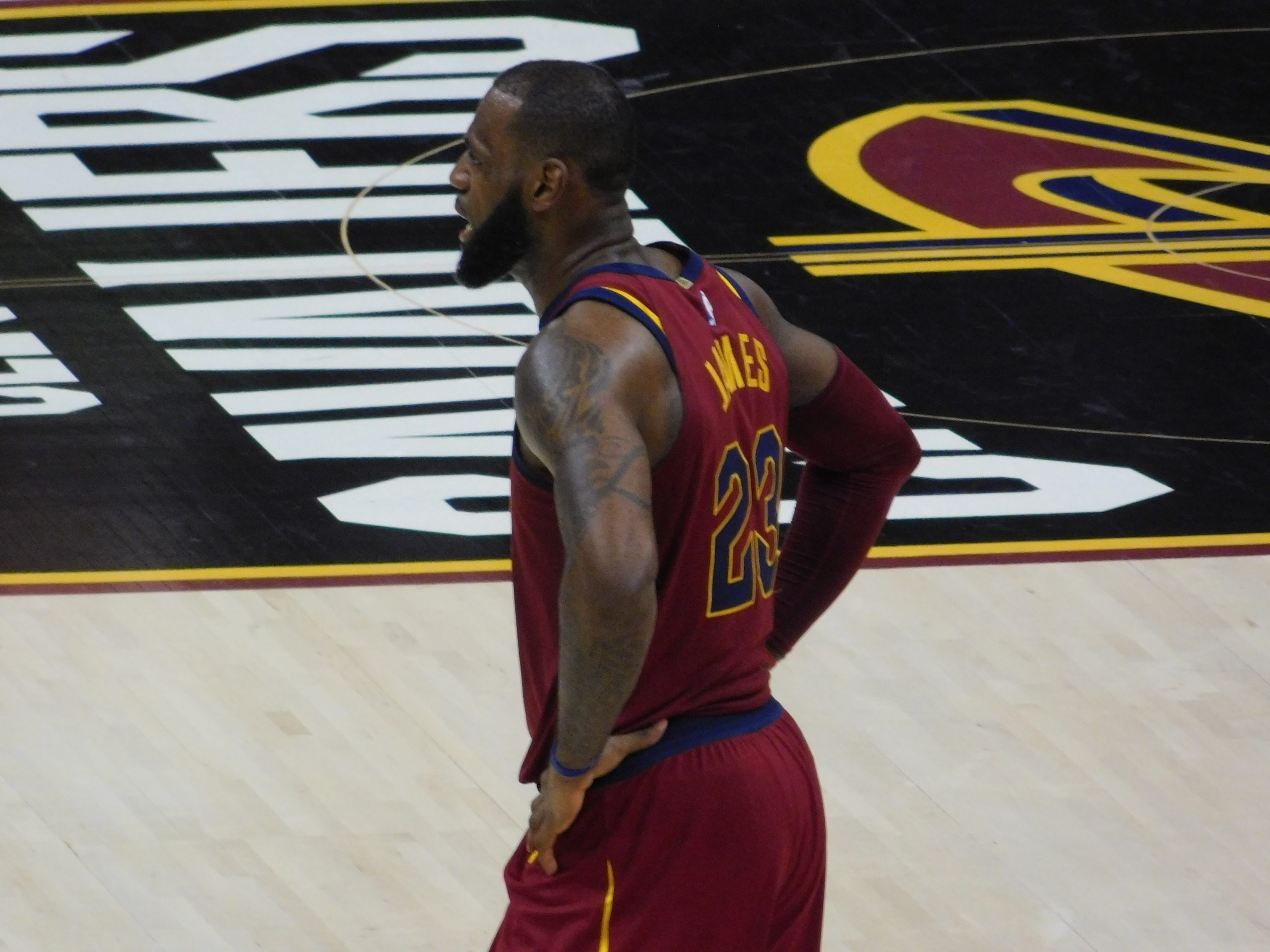 The Cleveland Cavaliers earned a much-needed victory on the road against the Charlotte Hornets Wednesday night, shutting down Kemba Walker and company by a final score of 118-105. LeBron James led the way for the Cavs, putting up a monster stat line of forty-one points, ten rebounds, and eight assists on thirty-seven minutes of action. Jeff Green had a nice game alongside James, posting eighteen points in a starting role tonight. With the victory, Cleveland improves to 6-1 in their seven games and now will return back home to meet the New Orleans Pelicans on Friday.
Also in the Cleveland win was a cool moment for the Hornets organization, as Kemba Walker became the franchise's all-time leading scorer. Walker hit a reverse layup in the closing seconds to hit twenty-one points on the evening, passing Dell Curry by one point. That margin will obviously grow as the years continue on, as Walker is nowhere near done with his playing days.
Let's take a look at the three takeaways from the win.
1. LeBron Matches MJ In Underrated Stat- Sometimes in sports, stats tend to become watered down and people nonchalantly recognize the achievement without really understanding the magnitude of the feat. Hopefully, everyone watching tonight appreciated and truly understood what LeBron James accomplished tonight.
That accomplishment was 866 straight games with double-digit points scored, which he well surpassed on Wednesday with thirty-one extra tallies for good measure. The mark matches Michael Jordan, giving LeBron another statistic to allow pundits to argue about between he and Jordan's greatness. It was even more so poetic that LeBron accomplished this while playing the team Jordan owns. Now, James will have the chance to separate himself from Jordan in this singular stat on Friday at home against the New Orleans Pelicans.
2. Green Provides Spark In Love's Absence- With Kevin Love out to due to being in concussion protocol after catching an elbow to the face from Miami's Jordan Mickey, Jeff Green truly stepped up in a big way.
It had been a tough second half of the season for Green, who had impressed the Cleveland masses early on in the campaign with his ability to knock down open shots and playing smart with the basketball. However, the characteristics that made fans adore Green disappeared and a more lethargic and less productive player started to show. Green couldn't get anything to go his way that did for the first few months and he seemed to be stuck in a funk that not only hurt his game but the team's game as well. That was not the case on Wednesday, as Green finally snapped out of his rut when Cleveland desperately needed him to.
When Love returns, it'll be interesting to see if Green or Tristan Thompson gets the nod at power forward. Thompson has had one of his worst years as a pro and might be better off playing with the second unit.
3. Swish Sets The Tone- When JR Smith gets going offensively, the Cavaliers tend to have a lot more success in the game. Wednesday night was just another example, as "Swish" finished with nineteen points in thirty-one minutes. While he usually is a sharpshooter from behind the arc, tonight was a different approach to the game by Smith. He only attempted nine shots in the game and two of them were from three-point land.
Smith not only shot a small percent of his shots from deep, he also made eight of his nine shots attempted. The production that took place in the second quarter was a huge boost for Cleveland, as they scored forty-two points in the frame after a twenty-two point first quarter. JR seemed to have more energy and once his shot started falling, everybody on the team started playing with more confidence.
It's important to have JR playing the way he did Wednesday, not only because of his scoring ability but also the energy he provides to his teammates when he's playing well. The whole squad just seems to play with more intensity and hustle, something that has been lacking throughout points in the campaign.

NEO Sports Insiders Newsletter
Sign up to receive our NEOSI newsletter, and keep up to date with all the latest Cleveland sports news.