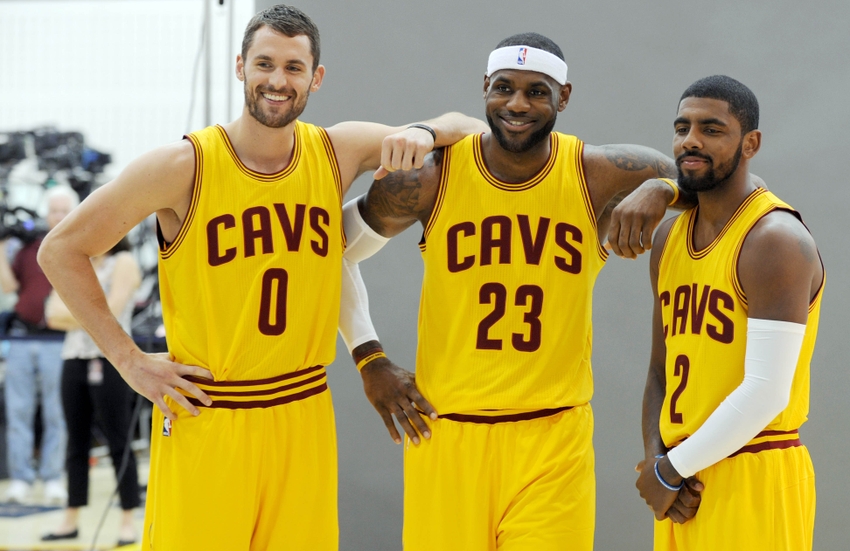 LeBron James took issue with some remarks Draymond Green made during the Warriors championship parade yesterday.
During the parade, Green said, "You started the superteam, bro!," referencing a quote James gave from the podium after Game 5 of the Finals when he said he never played for a superteam.
James already fired back at Green yesterday for wearing a t-shirt saying "Quickie" that  trolled the Cavs, and further addressed Green's comment on the latest episode of  "Road Trippin' with RJ and Channing," which dropped Friday morning.
"No. I mean in 2003, the Lakers combined Karl Malone, Gary Payton, Shaq and Kobe. And in '96, when Jordan was retired, the Rockets joined Charles Barkley, Hakeem Olajuwon and Clyde Drexler all on the same team," James said.
"I definitely didn't start the superteam, if that's what he's trying to say. But, I just feel like that it's great that on the day you're celebrating your championship, my likeness and my name is in your head. I love that."
Richard Jefferson backed James up with his claims as well.
"People forget, when you went to Miami, they had just lost in the first round. And you added Chris Bosh," he said.
"I just remember when people talk about superteams and this and that and putting people together, it would have been like if you had joined the Boston Celtics after you had lost to them. To put it in comparison, the Golden State Warriors have been the best team the last three years. They broke NBA records for the last three years, and they added probably the second-best talent in the NBA."

NEO Sports Insiders Newsletter
Sign up to receive our NEOSI newsletter, and keep up to date with all the latest Cleveland sports news.