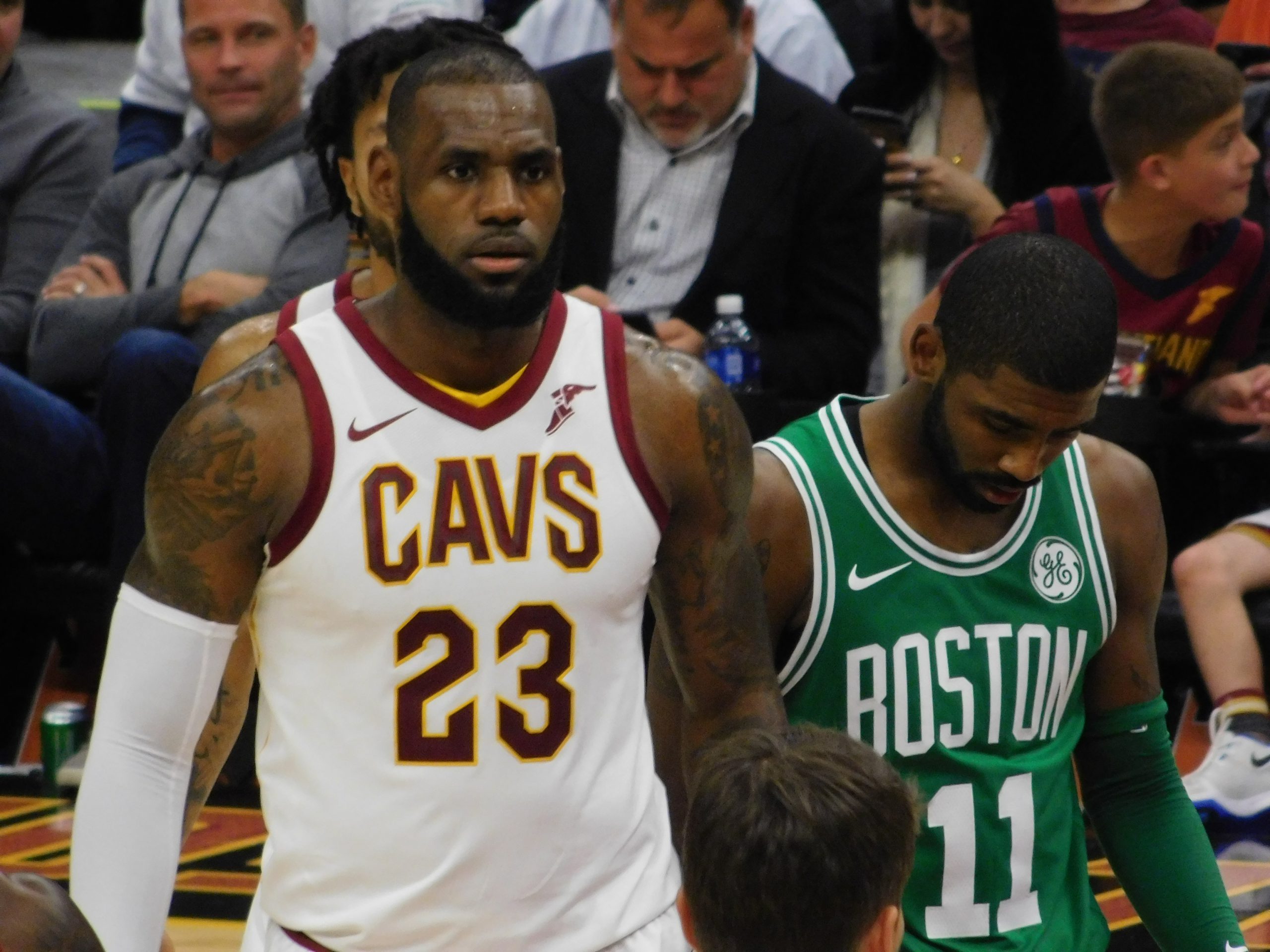 The latest returns are in for the NBA All-Star Game fan voting, and LeBron James has overtaken Milwaukee's Giannis Antetokounmpo to lead the Eastern Conference. In the first returns, the Greek Freak was ahead of James by just over 7,000 votes.
As of Thursday, James has 1,622,838 fan votes to lead the NBA, putting him ahead of Antetokounmpo by about 150,000 votes. Leading the guards in the East is Kyrie Irving, with 1,370,643. James also has nearly 300,000 more votes than the Western Conference's leaders, Steph Curry and Kevin Durant. Overall, the top three vote getters– James, Antetokounmpo and Irving– are from the Eastern Conference.
There are also other Cavaliers players in the top 10. Kevin Love is currently fifth in the Eastern Conference frontcourt, while Dwyane Wade is fifth for East guards and Isaiah Thomas is seventh.
Under the new All-Star game format, the top vote getters in each conference (in this instance James and Curry) will select their rosters from the pool of players voted as starters and reserves. There are no longer conference restrictions when it comes to team selection, either.
The fan vote is worth 50 percent, while select media members and all current NBA players will each submit ballots of their own, each worth 25 percent. The All-Star Game starters will be announced live on TNT on Thursday, Jan. 18, while the team rosters will be revealed on Thursday, Jan. 25 in a special one-hour edition of TNT NBA Tip-Off at 7 p.m. ET.
Check out the full results for the second ballot returns below.
NBA ALL-STAR VOTING 2018 PRESENTED BY VERIZON: SECOND FAN RETURNS
Eastern Conference
Frontcourt
1. LeBron James (CLE) 1,622,838
2. Giannis Antetokounmpo (MIL) 1,480,954
3. Joel Embiid (PHI) 784,287
4. Kristaps Porzingis (NYK) 640,928
5. Kevin Love (CLE) 458,157
6. Al Horford (BOS) 229,906
7. Jayson Tatum (BOS) 213,499
8. Enes Kanter (NYK) 159,010
9. Andre Drummond (DET) 139,226
10. Dwight Howard (CHA) 111,768
Guards
1. Kyrie Irving (BOS) 1,370,643
2. DeMar DeRozan (TOR) 537,168
3. Ben Simmons (PHI) 397,942
4. Victor Oladipo (IND) 385,448
5. Dwyane Wade (CLE) 353,273
6. John Wall (WAS) 328,215
7. Isaiah Thomas (CLE) 252,552
8. Kyle Lowry (TOR) 176,590
9. Bradley Beal (WAS) 151,765
10. Jaylen Brown (BOS) 103,622
Western Conference
Frontcourt
1. Kevin Durant (GSW) 1,326,059
2. Anthony Davis (NOP) 664,687
3. Draymond Green (GSW) 616,730
4. DeMarcus Cousins (NOP) 587,835
5. Paul George (OKC) 547,582
6. Kawhi Leonard (SAS) 446,133
7. Carmelo Anthony (OKC) 378,718
8. Kyle Kuzma (LAL) 325,903
9. Karl-Anthony Towns (MIN) 320,884
10. LaMarcus Aldridge (SAS) 315,918
Guards
1. Stephen Curry (GSW) 1,369,658
2. James Harden (HOU) 978,540
3. Russell Westbrook (OKC) 791,332
4. Klay Thompson (GSW) 686,825
5. Manu Ginobili (SAS) 657,827
6. Chris Paul (HOU) 331,522
7. Lonzo Ball (LAL) 294,197
8. Damian Lillard (POR) 266,519
9. Jimmy Butler (MIN) 173,245
10. Devin Booker (PHO) 162,970

NEO Sports Insiders Newsletter
Sign up to receive our NEOSI newsletter, and keep up to date with all the latest Cleveland sports news.