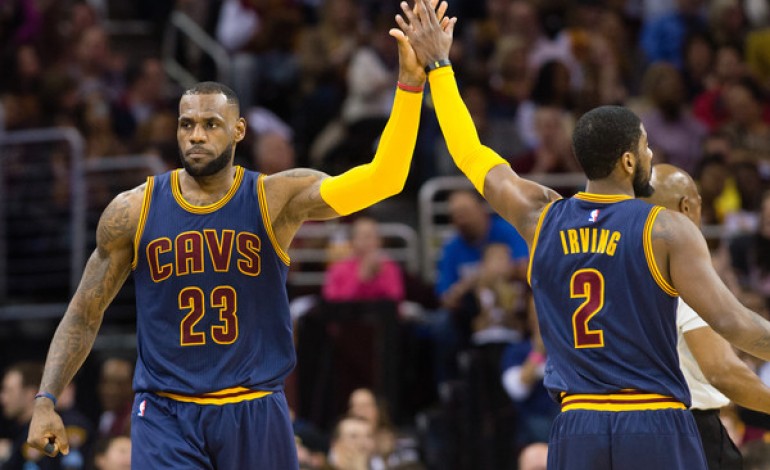 The Cleveland Cavaliers have had all kinds of distractions this season from the outside as they get set to try and defend their NBA Title starting later today against the Indiana Pacers at Quicken Loans Arena.
The teams leader, LeBron James, has decided enough is enough, putting out a declaration earlier Friday stating that he's done for the time being with social media.
Yes – it's official – 'Zero Dark Thirty-23' in now in effect.
Zero dark thirty-23 activated #StriveForGreatness

— LeBron James (@KingJames) April 19, 2015
What exactly does 'Zero Dark Thirty-23′ mean? Well, it goes back to James, after losing to Dallas in the 2011 NBA Finals, deciding the following season that he would have no contact during the postseason with Twitter, Instagram, or any other social media apps.
In 2012 when James first declared 'Zero Dark Thirty,' he was able to rebound and lead the Miami Heat to the first of their two titles when he was down in South Beach.
Now, he's hoping to capture that same magic again for the Cavs, who will enter the playoffs with all sorts of questions as they have not done much to assure fans they are on the verge of another title.
We shall see if James' absence from social media is enough to help lift the Cavs back into the title picture, or if it's just too little, too late for the team that won the hearts of Cleveland a year ago after overcoming the odds to win the NBA Finals in seven games.