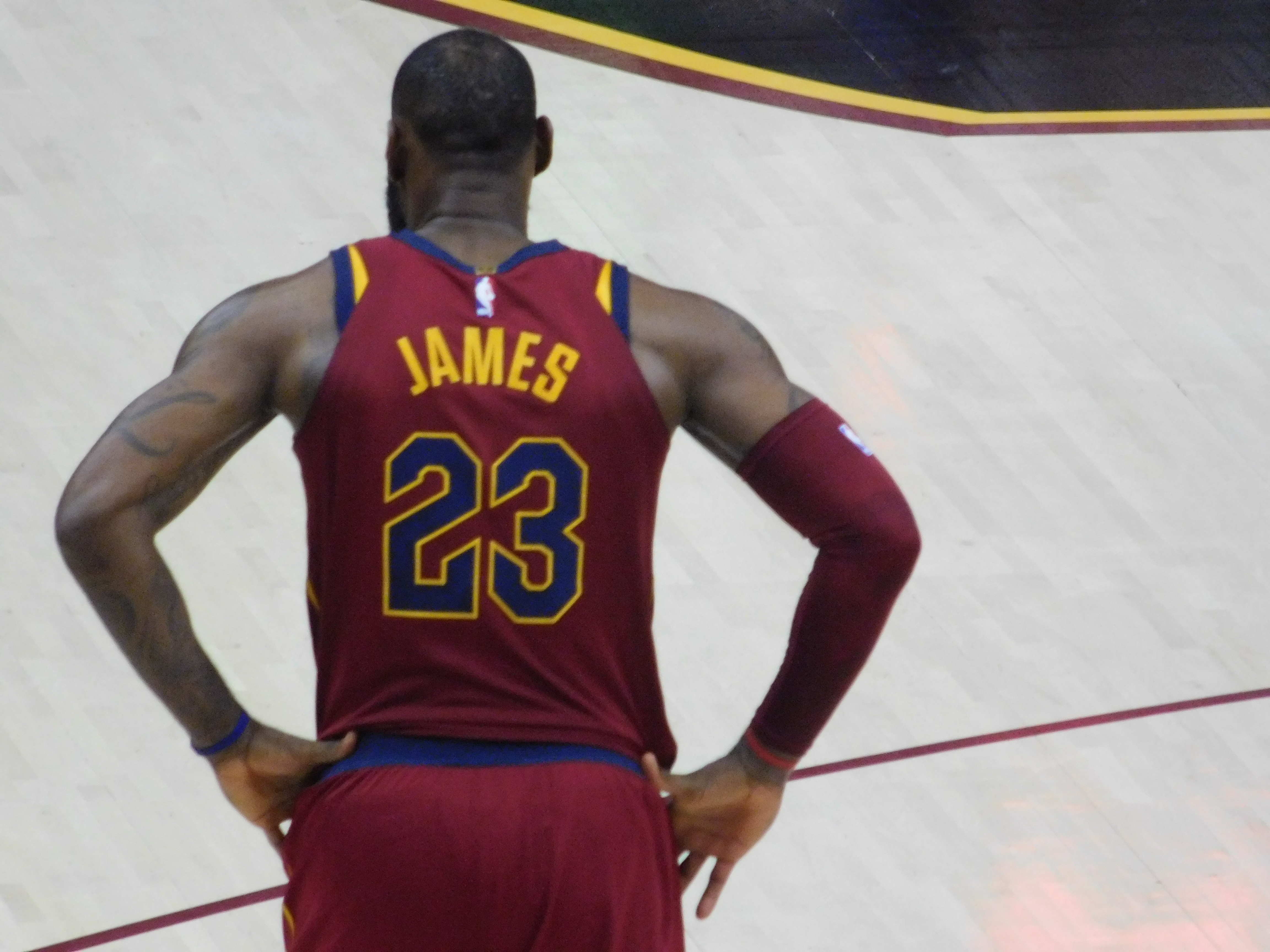 DETROIT– LeBron James said on Sunday that he believes Colin Kaepernick is being blackballed by the NFL.
Following Cavaliers practice on Sunday in Detroit, James talked to ESPN's Dave McMenamin about Kaepernick:
"I love football, but I'm not part of the NFL," James told ESPN following the Cleveland Cavaliers' practice Sunday. "I don't represent the NFL. I don't know their rules and regulations. But I do know Kap is getting a wrong doing. I do know that. Just watching, he's an NFL player. He's an NFL player and you see all these other quarterbacks out there and players out there that get all these second and third chances that are nowhere near as talented as him. It just feels like he's been blackballed out of the NFL. So, I definitely do not respect that."
Kaepernick began the trend of NFL players taking a knee during the national anthem during the 2016 NFL preseason. He has remained unsigned since he opted out of his contract in March. Forty-two quarterbacks have signed contracts since he became a free agent. Last season, he threw for 2,241 yards with 16 touchdowns and four interceptions.
In early November, Kaepernick filed a grievance against NFL owners under the collective bargaining agreement, with the NFLPA releasing a statement in support of him.
As James told McMenamin, the most likely explanation for Kaepernick not signing a contract in his eyes is the backlash from the anthem protests:
"The only reason I could say he's not on a team is because the way he took a knee," James said. "That's the only reason. I watch football every Sunday, every Thursday, every Monday night. I see all these quarterbacks — first-string, second-team, third-team quarterbacks — that play sometimes when the starter gets hurt or are starters that play. Kap is better than a lot of those guys. Let's just be honest."
James told McMenamin that he has not been in touch with Kaepernick personally, but this is hardly the first time he has spoken out in support of him. At Cavs Media Day in September, James said he wished he owned an NFL team, because "I'd sign him today." Just last week when Kaepernick was named GQ's "Citizen of the Year," James shared the cover on his Instagram.
In the interview with ESPN, James also spoke about the discrimination he has faced despite being one of the most recognizable athletes in the world. This past May, James' Los Angeles home was vandalized with racist graffiti.
"I mean, s—, when you're born black, you're faced with discrimination," James said. "It just comes with the territory. So our whole life we're just trying to figure out ways how we can represent our family, represent us, be as powerful as we can be not only as African-American males, but African-American women as well. That's why we're so strong, and that's why we're so prideful about what we believe in, because when we're born, we're already born behind the eight ball. When you're born African-American, you always got to do things more than the norm just because you're black. So when you go through that, you got to understand that. And me being African-American myself and raising an African-American family and having African-American people around me all the time, we understand that we have to work even extra hard because there's just always a 'prove' thing. We always got to try to prove ourselves."