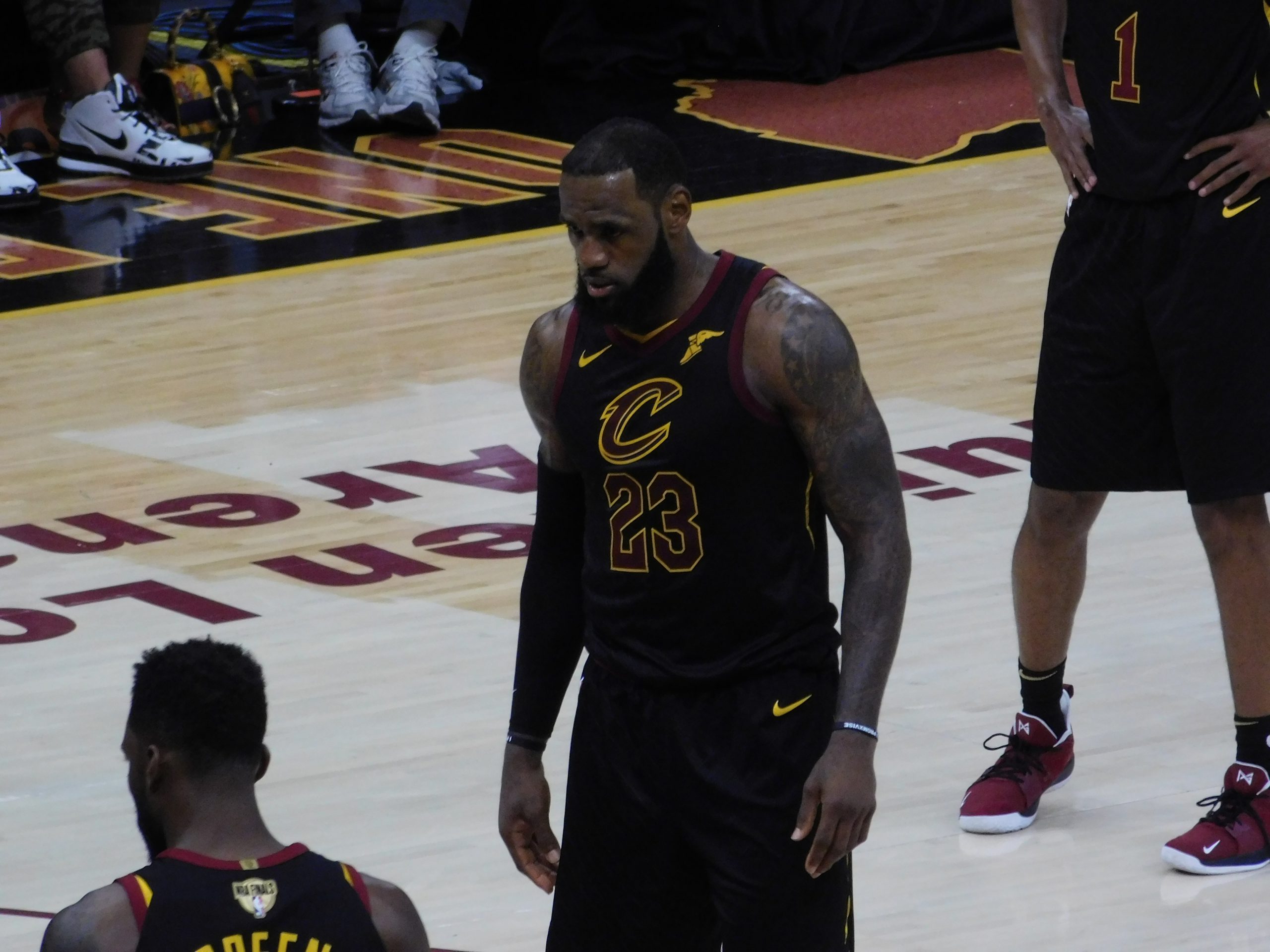 CLEVELAND– For the second time in his career, LeBron James is leaving his hometown team.
LeBron James announced he is signing a four-year, $154 million contract with the Los Angeles Lakers on Sunday evening via his agency, Klutch Sports Group.
— Klutch Sports Group (@KlutchSports) July 2, 2018
Rumors of James' desire to join the Lakers began heating up as soon as his agent Rich Paul informed the Cavs that James was opting out of the final year of his contract back on June 30. The move is somewhat of a surprise, however, considering that as rumors swirled about his interest in L.A., it seemed like the biggest reason was because the Lakers have room to sign to max-contract players. There were rumors that they were also targeting Paul George and Kawhi Leonard; however, George opted to stay with Oklahoma City while the Lakers and Spurs have worked out a trade. As a result, James is going out west without another superstar in tow right now.
So how did we get here, with the franchise's defining player leaving Cleveland for the second time?
Over the course of the rocky 2017-18 season, rumors ran rampant that James was going to leave the Cavs due to a lack of help on the roster. He said following the Finals that he believed he was still in "championship mode," sending a clear signal to the Cavs front office about what he was looking for. There was plenty of talk about the possibility of James bolting in free agency to join the Los Angeles Lakers, the Philadelphia 76ers or the Houston Rockets, just to name a few of the most popular rumored destinations.
"I still have so much to give to the game," James said following the 2018 Finals. "Like I said, when you have a goal and you're able to accomplish that goal, it actually — for me personally, it made me even more hungry to continue to try to win championships, and I still want to be in championship mode. I think I've shown this year why I will still continue to be in championship mode."
James returned to Cleveland four years ago and led the Cavs to their first championship in franchise history back in 2016. It was no easy feat as James and company became the first team to overcome a 3-1 deficit to bring the city its first title in 52 years. That title was part of the unfinished business that James said he felt like he had in Cleveland back in 2014 when he made his return.
"At the end of the day, I came back because I felt like I had some unfinished business," James said following Game 4 of the Finals. "To be able to be a part of a championship team two years ago with the team that we had and in the fashion that we had is something I will always remember. Honestly, I think we'll all remember that. It ended a drought for Cleveland of 50-plus years, so I think we'll all remember that in sports history."
Since that win though, the Golden State Warriors acquired Kevin Durant. The Cavs are just 1-8 against the Warriors in the Finals since that title, further fueling rumors that James would seek out a better opportunity to take down the Golden State dynasty.
Following the 2017 season, it certainly didn't help that the Cavs allowed general manager David Griffin to walk, a move that James was outwardly unhappy with. Under new GM Koby Altman, it also didn't help that the Cavs granted Kyrie Irving a trade when he requested one just weeks later. Just before the 2018 Finals, James let it be known that he told the front office he was not for getting rid of Irving despite the point guard's request.
The beginning of the 2017-18 season was anything but smooth sailing, as the Cavs tried to integrate a new roster following the trade. But as Isaiah Thomas began to come back from a hip injury in January, it was clear that this group of Cavs was not going to be able to contend for a title. As a result, the team shipped away half of their roster at the February deadline, with their main goal being getting younger and more athletic.
While things mostly stabilized to round out the final two months of the regular season, the only real constant for the Cavs was James. He averaged 27.5 points, 8.6 rebounds and 9.1 assists. In the playoffs, he somehow upped the ante even more, averaging 34.0 points, 9.1 rebounds and 9.0 assists. For the first time in his career, he played in all 82 regular season games. He became just the seventh player in league history to score 30,000 points back in January against the Spurs. He logged his 867th consecutive double-digit scoring game, breaking Michael Jordan's record. He earned player of the month honors four times, and finished second in MVP voting.
James spent the first seven seasons of his career with the Cavs before he left the team in free agency in 2010 to join the Miami Heat. While in Miami, James won his first two titles in 2012 and 2013. Following a 2014 Finals loss to the San Antonio Spurs, however, James left Miami and returned back home to Northeast Ohio. He announced his return via the famous "I'm coming home" letter in Sports Illustrated.
Over the last four seasons, James has been nothing short of spectacular. Since his return, he's averaged 26.1 points on 52.6 percent shooting from the field, 7.7 rebounds and 8.0 assists.
With the move, James has made it clear that he thinks he is still capable of taking on the Golden State Warriors to compete for titles, just that he needs a different kind of help in doing so.

NEO Sports Insiders Newsletter
Sign up to receive our NEOSI newsletter, and keep up to date with all the latest Cleveland sports news.