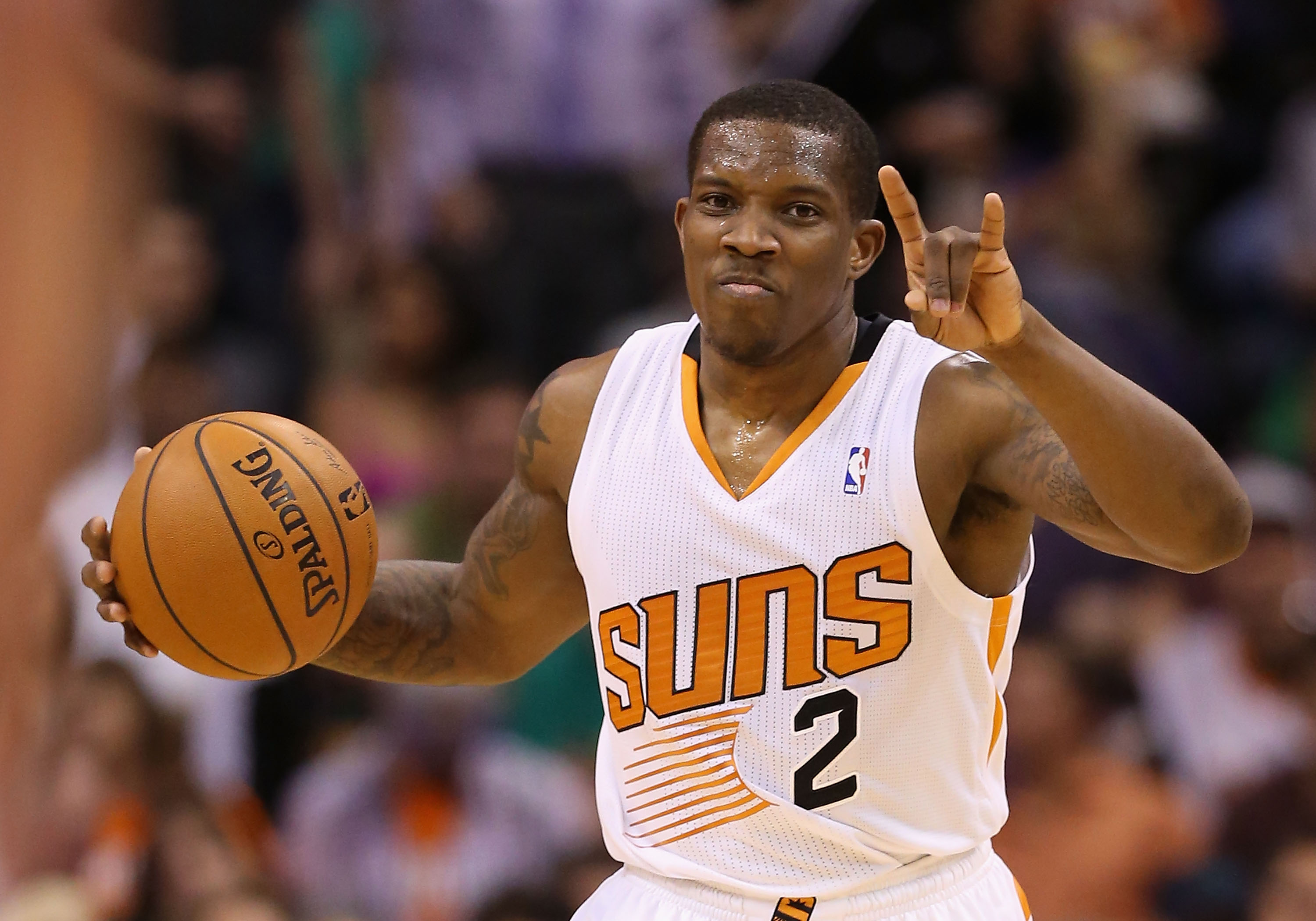 If you watched yesterday's Cavs game against the Orlando Magic, you noticed that Jose Calderon is not necessarily suited to play important minutes. Calderon played under fifteen minutes in a game in which he started, signifying the lack of confidence that the Cavs had in Calderon as he matched up against D.J. Augustin and Shelvin Mack. Calderon was slow to pick up his defensive assignment, had no real shot going for him, and the passing game was not nearly as active as it was with Derrick Rose running the point.
The Cavs did not look good with Calderon yesterday, making it obvious they really only have two point guards on the team that truly play the position. And with Derrick Rose already suffering an injury this early in the season, having an insurance plan wouldn't hurt the Cavs by any stretch.
The insurance plan: Eric Bledsoe.
Sure, Bledsoe is way more than an insurance plan. He's a bonafide starter in the NBA and could start for two-thirds of the league. But in Cleveland, you don't always start if you're good enough for two-thirds of the league. Bledsoe would come in and immediately bring explosive scoring. Bledsoe has had four straight seasons with an average of seventeen points per game. That's a welcomed sight for the Cavs, who could use the extra scoring on the second team. Bledsoe has only averaged 4.6 assists in his career, but when asked he can dish dimes as well as anyone.
If you think losing by twenty-one is tough, ask Bledsoe about losing in embarrassing fashion. The Suns are 0-3 and have lost two of their first three games by forty points. That's bad, like really bad. For a veteran like Bledsoe, losing eventually takes a toll on you to the point of a trade request. Phoenix is a mess that has no stability and besides Bledsoe, Devin Booker, and Josh Jackson, little talent exists on the roster. Add the fact that the team just fired their head coach Earl Watson and the time for another rebuild is upon the Phoenix organization.
If all of this trade talk seems far-fetched, Bledsoe's latest Tweet suggests he is ready to depart Phoenix and start somewhere new.
I Dont wanna be here

— Eric Bledsoe (@EBled2) October 22, 2017
Pretty straightforward from Bledsoe.
This opens the door for the Cavs and other contenders seeking help at the guard position. Bledsoe could come in and tag team the starting one-guard until Isaiah Thomas returns from his hip injury around January. That way, the Cavs can preserve Rose until the playoffs and also have another viable option to play depending on the matchup. When Thomas returns, Rose and Bledsoe could lead the second unit along with J.R. Smith, Jeff Green, and Tristan Thompson
Would the Cavs make the move? It all depends on how much they would have to give up. If the Cavs can avoid giving up the 2018 Brooklyn first-rounder, they could be interested.

NEO Sports Insiders Newsletter
Sign up to receive our NEOSI newsletter, and keep up to date with all the latest Cleveland sports news.