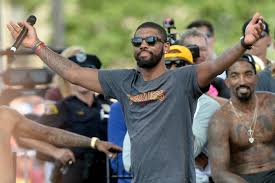 Over the past week, rumors swirled around social media that Kyrie Irving was only inviting Caucasian females to his parties. There were videos of Irving's yacht, pool parties, etc. and many questioned why there were so many white women.
There were even stories on the internet that Irving's "friends" claimed he only liked a certain race.
Irving took to his Facebook to clear things up once and for all.
Here's what the point guard had to say: