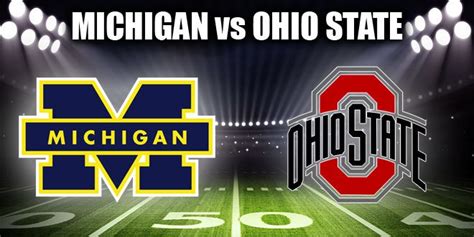 KNOW THY RIVAL!
We at NEOSI have begun an new weekly segment. Rival reporters will give the Ohio State and Michigan highlights in this segment we like to call: "KNOW THY RIVAL!" We plan on one per week as we approach "THE GAME." This week we begin with the Buckeyes, thanks to reporter, Garrick Pitt, @garrickpitt!
OSU Wins! (Rival = Michigan)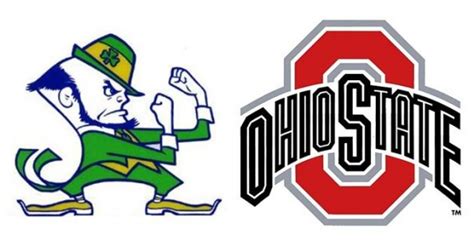 No. 2 Ohio State welcomed No. 5 Notre Dame to Columbus to kick off the first top 5 matchup of the season. There was some back and forth between the two programs but in the end Ohio State was able to pull away and take the victory 21-10 thanks to some solid defense and a duel rushing attack. 
Offensive Attack
C.J. Stroud finished the night going 24/34 for 223 yards and a pair of touchdowns. He didn't have his number one receiver for most of the game as Jaxon Smith-Njigba went out with a hamstring injury but that didn't stop the offense from moving the ball around. Xavier Johnson pulled in two catched for 34 yards and a score. Emeka Egbuka and Marvin Harrison Jr. finished with a combined 14 catches for 146 yards and a touchdown. 
Emeka Egbuka spoke to the press after the game to provide his insight about the Smith-Njigba injury and their wide receiver room – 
🗣️Emeka Egbuka on the WR corps stepping up with Smith-Njigba sidelined vs. Notre Dame #GoBucks pic.twitter.com/5GTQ30oCdj

— Ohio State Buckeyes 🌰 (@OhioStAthletics) September 4, 2022
Defensive Statement
Ohio State's defense, led by new defensive coordinator Jim Knowles, came up big when it was needed the most and held Notre Dame to a combined 72 yards in the second half and were able to keep the Fighting Irish out of the end zone during that time. Senior linebacker Tommy Eichenberg finished with 9 total tackles, two sacks, and two tackles for loss. Michael Hall Jr. brought the pressure with four total tackles, one sack, two tackles for loss, and one quarterback hurry.
It may not have been the prettiest win, but Ryan Day discusses how these are the kinds of games you have to step up, take over, execute, and win – 
🗣 @ryandaytime on the Buckeyes grinding to win a tough game over Notre Dame #GoBucks pic.twitter.com/3HPCdi8uxc

— Ohio State Buckeyes 🌰 (@OhioStAthletics) September 4, 2022
Dual Threat Backfield
TreVeyon Henderson and Miyan Williams provided a dual rushing attack and took care of business on the ground for the Buckeyes. Henderson finished with 15 carries for 91 yards. Williams carried the rock 14 times for 84 yards and a touchdown. Williams came alive in the fourth quarter, with the Buckeyes beginning a drive on their own 5-yard line and rushed for 49 of his yards on this drive and the touchdown that locked up the Buckeyes win. Both backs were on full display and provided the country with a first hand look at how deadly the backfield can be.  
Next up for OSU
Ohio State plays their next 4 games at home, with 8 of their 12 taking place in Columbus this year. The Buckeyes will welcome Arkansas State to Ohio Stadium next Saturday for a 12pm matchup. Smith-Njigba should be out for this game but his absence will allow Egbuka, Harrison, Johnson, and the rest of the wide receiving corps to step up and take over the passing offense. The wide-out weapons, paired with Henderson and Williams should allow the Buckeyes to put up points as they please. 
Michigan Wins! (Rival = Ohio State)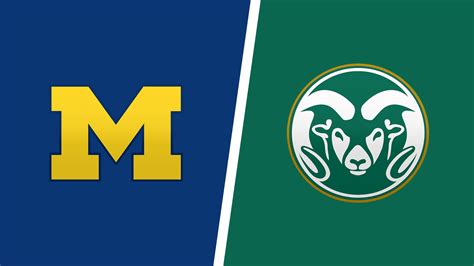 The 8th ranked Michigan Wolverines defeated Colorado State 51-7 Saturday afternoon on a beautiful day in Ann Arbor.
U of M rushed for 234 yards, passed for another 206 and saw the defense score their first TD of the year on a scoop and score by DJ Turner. In all some 84 players played at some point in the game!
Coach Jim Harbaugh was quite pleased with the outcome. Here are some of the quick Michigan football highlights from his press conference.
Coach, how would you rate the defensive play calling with new DC, Jesse Minter?
Jim Harbaugh said Jesse Minter was "really good" calling Michigan's defense on Saturday.

"The whole operation, signaling, communication was A++," Harbaugh said.

— Brad Galli (@BradGalli) September 5, 2022
How many players did you get into the game? Sure seemed like 80 or so.
Jim Harbaugh said Michigan's goals today were to 1) Win, 2) Get better and 3) Stay healthy

Said he thinks 84 players played today: "We got better that way."

— Zach Shaw (@_ZachShaw) September 3, 2022
On a side note, one of Harbaugh's goals is to give over 120 players a chance to play for the Wolverines this year. New redshirt rules allow players to play in up to four games to preserve the red shirt status.
Coach, what was the best thing about today?
"The best story is Erick All," Michigan coach Jim Harbaugh said after the game. "His girlfriend, Mia, had a baby this morning at 7:45 a.m. approximately."  Erick is a graduate of Fairfield High School, just north of Cincinnati.
Michigan tight end Erick All's girlfriend had a baby this morning.

"I'm still waiting for the wingspan," Jim Harbaugh said. "Our team got better today, and bigger."

— Brad Galli (@BradGalli) September 3, 2022
Coach, talk more about the use of three quarterbacks in the game. Is this something we can look forward to?
So, a little background. Michigan has three guys that can play QB. Cade McNamara, senior and captain who led the Maize and Blue to success last year, JJ McCarthy, last year's backup QB who brings an explosive ability to run and pass, and senior Alan Bowman, a transfer and former starter for Texas Tech. But the starters job will be between Cade and JJ.
Cade was not happy the rotation at the most important position on the team. Harbaugh has insisted since the spring that he will give each an opportunity to start with the first team and let their body of work speak volumes.
Michigan football: Jim Harbaugh assesses QB competition Monday after win over CSU #GoBlue

"I'm happy that we've still got another week to look at it. We said that each would get a start. Make it as fair as it could possibly be."

Read more HERE: https://t.co/ARBAapzKsB pic.twitter.com/kjZrZ9lcf7

— TheWolverine.com (@TheWolverineOn3) September 5, 2022
Coach, what about the BIG TEN's new media deal? 
Harbaugh is honest and opinionated, always backing his coaches and players. He is a strong proponent that the players deserve a share of the major revenue coming the way of all schools via the mega-deal the conference worked out with CBS, Fox, and other platforms.
Michigan coach Jim Harbaugh hopes players get a cut of the money generated by an expanded College Football Playoff https://t.co/Zt3eKKR6IK

— Sports Illustrated (@SInow) September 5, 2022
You know, as I said, back in the summer, I think a large piece of come from the ones who are negotiating those TV deals- The Big 10- I mean, it's seven point something billion? It's a lot of billions. It's a lot of money. You know? Yeah, I think that players should receive a revenue share.
Next up for Michigan…
University of Hawai'i comes to Ann Arbor for an evening game on The Big Ten Network at 8 PM. The Rainbow Warriors are allowing 506.5 yards per game so far this year as one of the few teams that have two games under their belts. 
Besides their losses to Vanderbilt and Western Kentucky, first year head coach Timmy Chang (2000-04 Hawai'i QB) hopes to bring the old style of football to Hawai'i that made defenses fear giving up over 500 yards per game! And he's hoping for his Hawaiian high school players to stay and help him build a tropical powerhouse!
#HawaiiFB's pregame ha'a for the Timmy Chang era. pic.twitter.com/B1U5e9aQP1

— Brian McInnis (@Brian_McInnis) August 28, 2022
Lastly…
Harbaugh applauded the play of his first year players, but this one move in the off season still doesn't get the respect it deserves:
Breaking barriers 👏

Michigan Football's Milan Bolden-Morris becomes the first female grad assistant to coach for a Big Ten school.

📸: @UMichAthletics pic.twitter.com/5eC9cmWpwC

— Yahoo Sports (@YahooSports) September 3, 2022
Good luck, Milan Bolden-Morris! Love him or hate him, Jim Harbaugh is doing all he can to help people dream.
Stay tuned for KNOW THY RIVAL, week 2!

NEO Sports Insiders Newsletter
Sign up to receive our NEOSI newsletter, and keep up to date with all the latest Cleveland sports news.