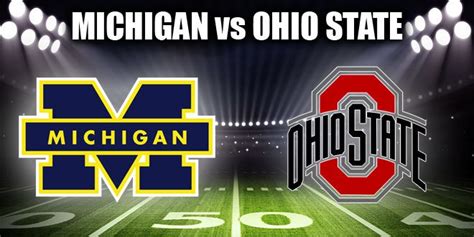 Michigan beats Maryland, readies for Iowa!
Michigan had a tough game with Maryland but pulled away for a 34-27 victory in The Big House. Blake Corum continued his Heisman hopeful campaign with a stellar performance on 30 carries for 243 yards and 2 touchdowns. 
JJ McCarthy was good but not great being 18/26 for 220 yards and two TD's. His two passes were to junior Roman Wilson and U of M's leading receiver on the day, tight end Luke Schoonmaker.
The game wasn't over until Michigan recovered a Maryland onside kick to seal the win in the fourth quarter. Maryland's defense gave Michigan all they could handle. And the Terrapins offense was having some success exploiting matchups.
But right now, being 4-0 and tied for first in the conference at 1-0 is the only thing that matters to Harbaugh and his team.
Wow! A Tight End sighting!
Luke finally was a part of the offense with 7 catches for 72 yards. Up to this point in the season, he had received only 3 passes from his QBs. Eric All is still out with his injury, so Luke might be an important find for JJ against Iowa! With how Maryland chose to take away the middle of the field for JJ and his comfort zone, Luke and the other TEs might be a bigger part of this offense.
Taulia Tagovailoa, Maryland's starting QB and younger brother to Miami QB Tua, showed why he will be a tough competitor and potential passing and running star in the Big Ten. Coming into the game he was 68 for 88 and nearly 900 yards. The coaching staff started to unleash the running aspect of Taulia as he galloped for 20 yards, but the QB from Hawai'i left the game due to rib and knee injuries and was replaced by freshman Bill Edwards, Jr.
Blake Big Ten Offensive Player of the Week!
A pair of touchdowns with career highs in carries (30) and yards (243) earn @blake_corum B1G Offensive Player of the Week honors!#GoBlue pic.twitter.com/OBSz4kXJYu

— Michigan Football (@UMichFootball) September 26, 2022
But the story was Blake Corum. How about these numbers?
7th best single game performance in Michigan's vaunted history.

Leads the NCAA with 9 TD's.

Has a rushing TD in four straight games.

Only a junior!
In his press conference, Coach Jim Harbaugh gave the perfect reason why Corum has success:
"Blake can get so close to a defender, within inches, and then make a slight move where somebody that close doesn't even touch him. Some backs will make the cut two yards away, or a yard away…Blake Corum gets to the point where he can smell their breath and then make a slight, six-inch cut and miss by the narrowest of margins.
Michigan's CJ Stokes fumbled on his only carry of the day. With Donovan Edwards still out with an injury, Corum had to carry the offense for the entire day. Harbaugh and the co-coordinators Sherrone Moore and  Matt Weiss better find other options to keep Corum fresh during games. 
Why so close?
Maryland's defense gave the Michigan OL some trouble all day. Injuries are an excuse and Harbaugh won't use them. But starting right guard, Trevor Keegan was out. His backup, Gio El-Hadi, was solid. Gio also received a shout out by Harbaugh after the game! But there are just nagging things that are holding this line back.
Run blocking the OL is stout, but pass blocking has been a problem. And the sack which saw Cade McNamara receive his injury is a perfect example. JJ was on the run often last Saturday. Iowa's defense is tough up front and at the linebacker position, so they were probably checking out Maryland's success. This was a good challenge for the five up front for Blue, but they need to get on the same page quickly.
Three and out!
The defense had two major goals to start the year. First was to increase the number of turnovers they forced. Last week, Big Blue's defense grabbed two interceptions and a fumble. But where they need to make headway going forward is on third down.
Currently, Michigan is ranked 27th in the country at stopping opposing teams in third down. Last year they were averaging 5.4 third downs converted. Last week the unit allowed six conversions and 3 for 3 in fourth down conversions. This is a trend that hopefully will NOT continue under Jesse Minter's care and the rest of the Big Ten season.
Next Game!
We head on the road with our top-ranked scoring offense to face the top-ranked scoring defense in Iowa.

Michigan Monday »

— Michigan Football (@UMichFootball) September 26, 2022
Michigan visits Iowa next while Maryland hosts the Spartans.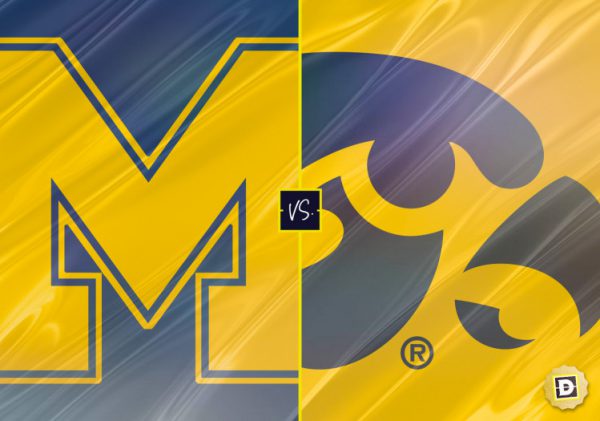 Harbaugh called Iowa a place "(where) top-five teams go to die." Both sides of the ball need to bring a physical nature to their game. If not, the flight home will be a quiet one! The last time the Wolverines went to Iowa City, Iowa ranked #2 in the country was 2016. The result? A 14-13 loss. I'm predicting a low scoring affair. Michigan's special teams and Jake Moody win it with a late field goal.
Prediction? 17-15 Michigan! And don't be surprised if Michigan jumps ahead of OSU with the win!
Buckeyes Find Perfect Balance; Routs Wisconsin 52-21
Ohio State welcomed Wisconsin to Columbus on Saturday night for their third home night game of the season. The Buckeyes were on full display on both sides of the ball while cruising to a 52-21 victory over their conference opponent. 
C.J. Stroud made another strong case for the Heisman trophy. Henderson and Williams are a dangerous 1-2 running back combo, the wide receiver room is arguably the best in the nation, and Jim Knowles' defense is getting better by the week. We break down the best from Week 4.
Ryan Day on the balance of the offense against Wisconsin:
🗣️ @ryandaytime comments on the balance of the @OhioStateFB offense tonight vs. the ball possession approach by Wisconsin #GoBucks pic.twitter.com/cqWWFy30jw

— Ohio State Buckeyes 🌰 (@OhioStAthletics) September 25, 2022
Heisman Conversation    
C.J. Stroud's argument for the Heisman is getting stronger by each passing week.  The star QB is currently tied for 1st in the nation with 16 touchdowns passes and 2nd in QBR with a 95.4. He put on quite the performance against Wisconsin this past weekend throwing for 281 yards, five touchdowns and one interception, his first of the season. He leads the Big Ten in passing yards, touchdowns, and efficiency rating, and is on pace for 3,667 yards, 48 touchdowns, and 3 interceptions for the season. 
Stroud has connected on touchdown passes to five different receivers including two to TE Cade Stover in their win against the Badgers. There is little doubt that Stroud will be a Heisman finalist once again this year, but will he have what it takes to finally take home the hardware? College football fans certainly seem to think so.
WRU
I have said this before in previous articles and I am going to say it again: The Ohio State University has the best wide receiver room in the country. Five wide receivers and one tight end have accounted for 17 of Ohio State's 27 offensive touchdowns. Emeka Egbuka and Marvin Harrison Jr. lead the room with five touchdowns each, followed by Julian Fleming (3), Cade Stover (2), Jayden Ballard (2), and Xavier Johnson (1). 
Egbuka currently leads the team in receiving yards with 442 yards, while Marvin Harrison Jr. is close behind with 387 yards. C.J. Stroud has been able to spread the ball around to multiple targets and keep the offense clicking through the first four games. Cade Stover emerged as a red zone target for Stroud on Saturday hauling in two touchdowns for 2 and 13 yards, his first two of the year. 
The Buckeyes lead the Big Ten with 27 offensive touchdowns and are second in points per game at 48.8, trailing only "that team up North" by 1.2 points per game. Expect this offense to continue rolling as they gear up for Rutgers in Week 5.
Cade Stover x2. Buckeyes take a 21-0 lead against Wisconsin in primetime 🏈 pic.twitter.com/uuYbYJcZle

— 247Sports (@247Sports) September 25, 2022
Dominant Defense
Through the first four games, the Buckeyes defense in fifth overall in the Big Ten, and 18th overall in the country. They are currently allowing 16 points per game and have only allowed opponents to cross the goal line seven total times in four weeks, six of those touchdowns coming in the last two games in blowout wins. 
In comparison, through the first four games of the 2021 season, the Buckeyes allowed 12 touchdowns and 23.25 points per game. On paper, it may not seem like the margin in defensive output is that wide, but there is a different feel to the product that takes the field every Saturday and the results will continue to solidify that feeling

NEO Sports Insiders Newsletter
Sign up to receive our NEOSI newsletter, and keep up to date with all the latest Cleveland sports news.