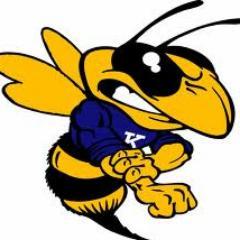 By Patrick Kennedy
Lakewood– The Kirtland Hornets defeated the Wickliffe Blue Devils 10-8 in an offensive slugfest to advance to the District Final.
Wickliffe scored first with three consecutive walks and an RBI single by Christian Martinitis Jr.
Wickliffe left the bases loaded and only managed to score one run in the inning.
Kirtland came back with a walk, and then back-to-back doubles from Mike Zeuli and Owen Loncar.
Loncar went 4-for-4 on the day with four RBI coming up a home run away from hitting for the cycle.
"I wasn't [thinking about the cycle] I was just trying to get on base for Andrew, who got the game winning RBI hitting me in," said Loncar.
Kirtland went up 5-1 after the second inning.
Wickliffe managed to plate two runs in the third on four hits and an error, but once again left the bases loaded.
In the fourth, Wickliffe scored five times, bringing ten men to the plate in the inning.
With Kirtland down 8-5 and their season on the line, the Hornets came up big.
An RBI single from Loncar brought the score to 8-6, he stole second, putting runners in scoring position at second and third.
Ben Stark came up big with a two out two run single that tied the score at 8.
The score stayed tied until the bottom of the sixth, when Andrew Hutton hit to left field off of Pat Beveridge, giving Kirtland the lead.
"I had a bunch of adrenaline pumping, it was crazy," said Hutton.
Beveridge took the loss for the Devils going 5 innings giving up 6 runs on 9 hits.
Earning the win for Kirtland was Alec Ward, who worked four innings of relief, allowing zero earned runs and giving up one hit.
"It was kind of crazy coming in with the bases loaded, I let in one run (unearned) and I knew from there I needed to plug the hole, I was very confident in what we could do on defense," said Ward.
Kirtland will advance to play against Lutheran West Wednesday for the District Final at 4:30 PM at Lakewood High School.
Lutheran West won in the early game Tuesday with a 7-4 win over Elyria Catholic.
This should be a very interesting matchup as Kirtland, an offensive machine goes against Lutheran West, a team which features an impressive pitching staff.
Don't miss Wednesday's District Final, it should be an instant classic

NEO Sports Insiders Newsletter
Sign up to receive our NEOSI newsletter, and keep up to date with all the latest Cleveland sports news.