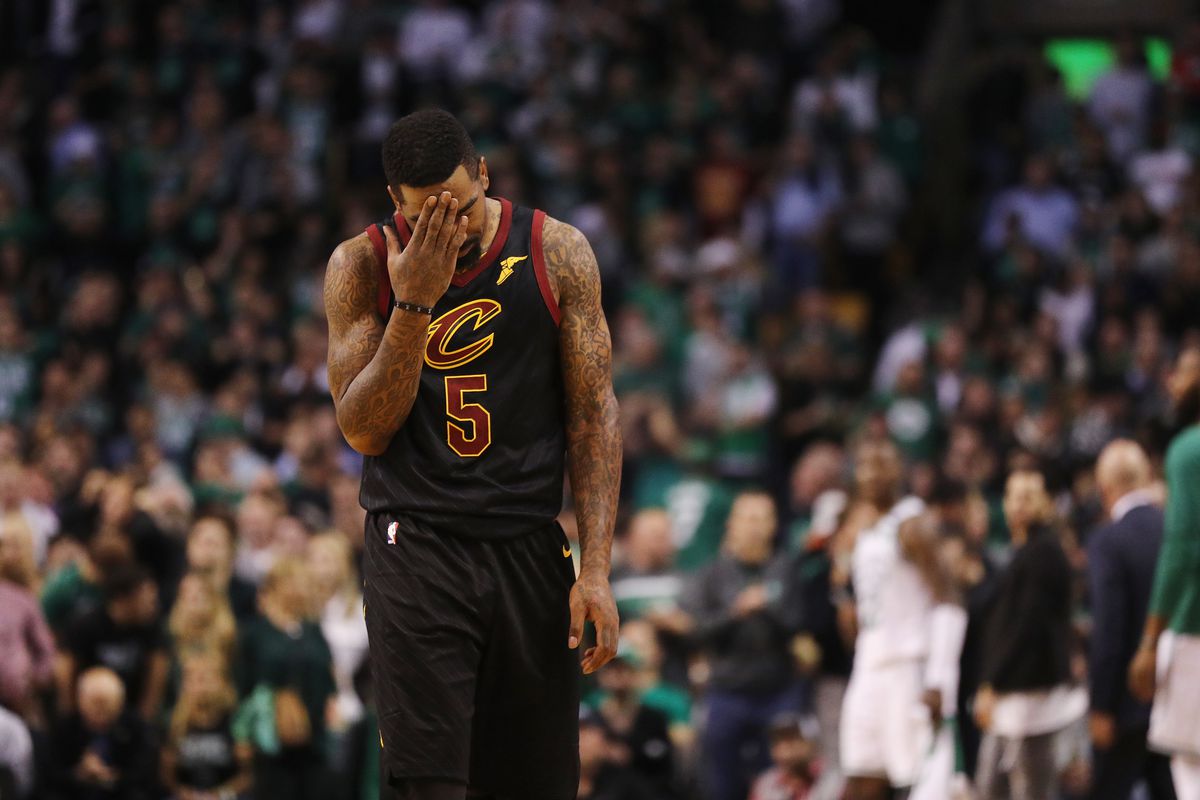 Cleveland- The last few days have been rather busy for Cleveland Cavaliers GM Koby Aultman. Last week the Cavaliers GM acquired Matthew Dellavedova and John Henson, as well as a future protected 1st round pick. On Monday right as the Cavaliers were getting to tip-off against Milwaukee, Marc Stein of the New York Times tweeted some unexpected news. Stein reported that the Houston Rockets have exploratory interest in Jr Smith.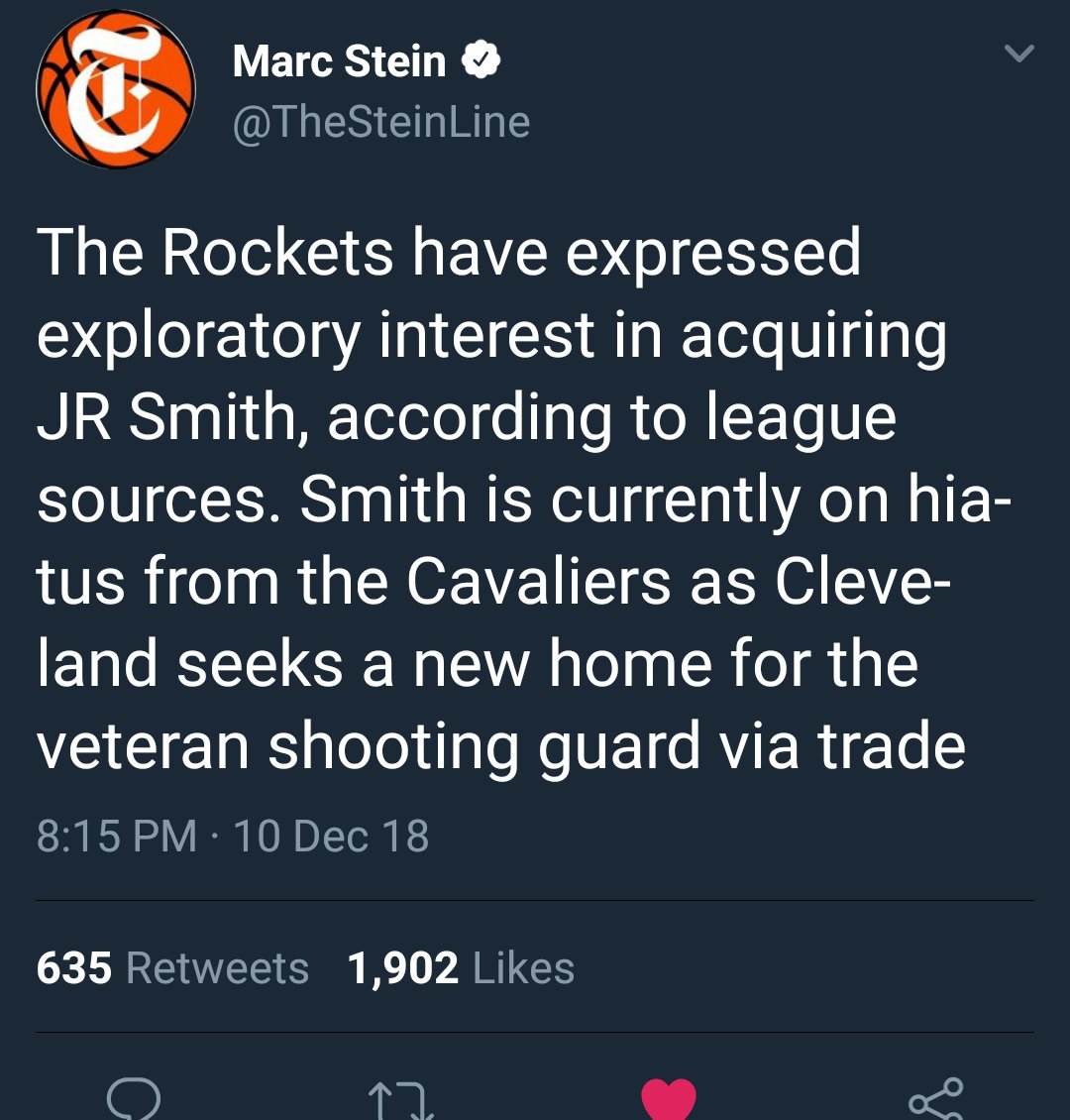 The Rockets news came a day or so after reports of New Orleans Pelicans interest in Smith. The shooting guard has been away from the Cavaliers for a few weeks now, choosing to work out on his own. Smith did not believe in the direction the organization was headed, so both sides decided this was best.
Since Smith stepped away, talks surrounding any trade have been quiet, until the last few days. Most around the league believed matters would be more likely solved this summer, when his deal isn't fully guaranteed. Smith is making over 14 million (14.72 million) this season, but next season only $3.87 million of his deal is guaranteed. His favorable contract next season would make him an attractive asset in the summer time. The reports of interest from both the Pelicans and Rockets is just that, interest.
At this point all anyone can do is speculate, as no specific details have been reported. Which leads to ESPNs trade machine…
Possible Rockets deal….

Why Houston says yes…
The Rockets are underachieving this season, one win away from the NBA Finals last season, to out of the West playoff picture currently. While trading for Jr Smith doesn't guarantee making the playoffs, he does have the ability to help their shooting. Houston is one of the most three-point happy teams in the NBA, nearly 50 percent (49.3) of their field goals are from distance. Smith doesn't shoot the ball quite like he used to, but Houston would be counting on a new situation breathing life. This season Smith has only played in 11 games, shooting just 31 percent from three, in his career though Smith is a 37 percent three-point shooter. The Rockets would have to see more upside in having Smith on the team then Knight, as both players have similar contracts.
Why Cleveland says yes…
Brandon Knight has not played since the 2016-2017 season, with the Phoenix Suns. Expectations are that Knight returns soon, although it is rumored the Rockets are shopping the combo-guard. This season Knight is making slightly less than Smith and is set to become a free agent after this season, thus clearing cap space for the Cavs. Aultman is tasked with fixing the roster while also remaining financially flexible during the rebuild.
Possible Pelicans Deal…

Why New Orleans says yes…
Much like the reasons the Rockets would trade for Smith, New Orleans would be looking for shooting. The Pelicans are 16th in the NBA in team 3-point percentage, and Smith could potentially help that. As mentioned above Smith isn't quite the shooter he once was, but could help space the floor for Anthony Davis. New Orleans has to do whatever it can to make Davis happy, so adding another potential shooter to the mix could be in the cards.
Why Cleveland says yes…
The Cavaliers need depth on the wings, especially as the injury bug hangs around. Again like Knight Hill comes off the books at the end of this season, this trade would add depth now and flexibility going forward. Hill is only 27 years old, and has been a solid NBA player in both New Orleans and Indiana. During his career Hill has averaged (9.5 points) on 45% shooting from the field, most in a bench role.

NEO Sports Insiders Newsletter
Sign up to receive our NEOSI newsletter, and keep up to date with all the latest Cleveland sports news.