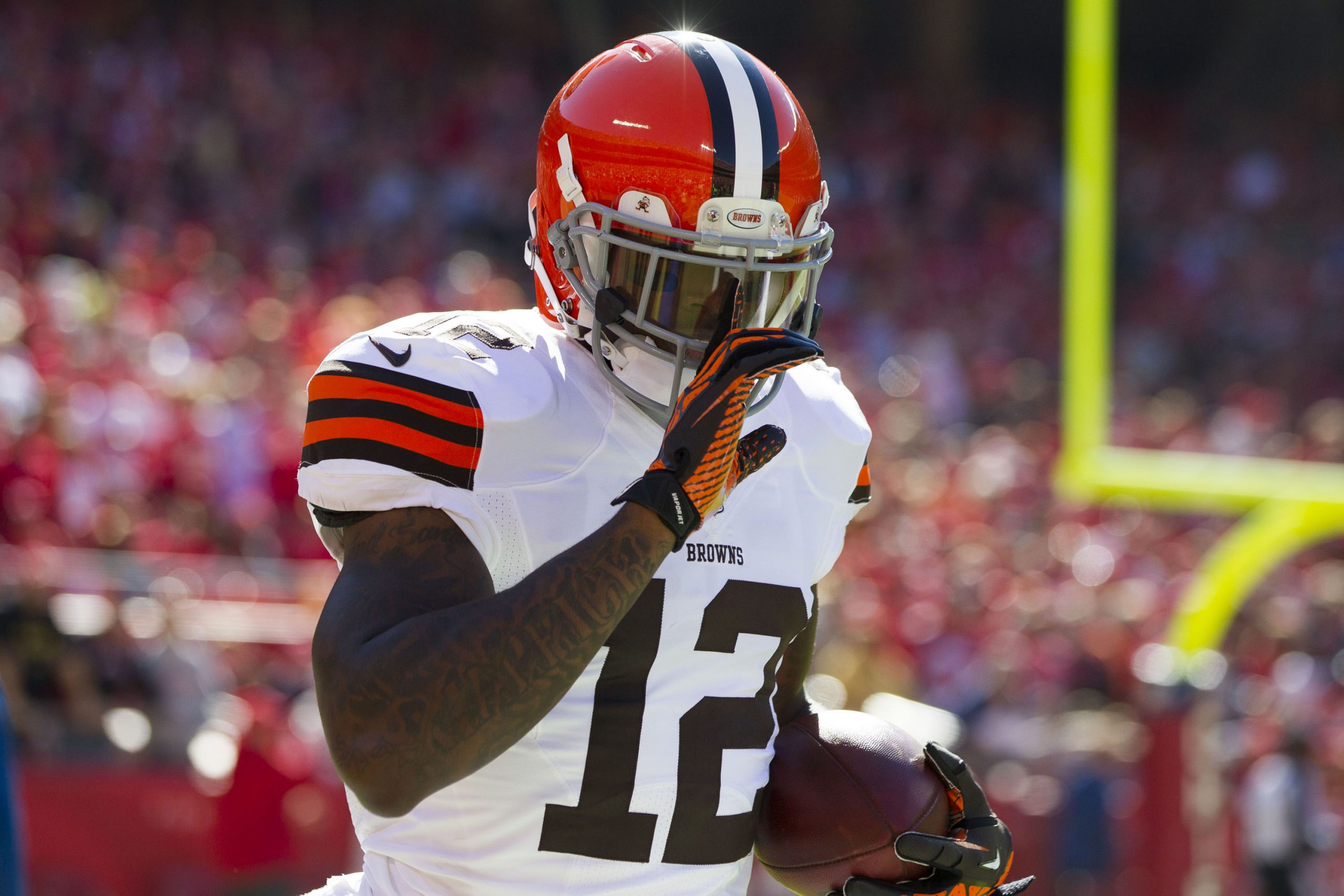 Josh Gordon's reinstatement to the NFL Monday included a four game suspension making this Gordon's fourth suspension in as many years since he was drafted in 2012. Gordon's inability to pass drug tests will have caused him to miss 33 of a possible 74 career games by the time his most recent punishment is fulfilled. And he's missed 27 of his last 32 possible games.
Yet, the Browns will most likely end up keeping him. Gordon will make just over a million dollars this season. It was only three seasons ago that Josh Gordon led the league in receiving yards despite missing two games due to his first failed drug test. The Browns need playmakers, badly. Considering Gordon gets to workout, practice, and play in preseason games with the team during his newest suspension, he should be ready to produce his first game back in week five. It's not a difficult decision for Cleveland to make.
'Ok, but this is his last chance, right?! There's no way a team can pick this guy up again if he fails another test!' Actually, this probably isn't it for Gordon, and a team would probably pick him up again. Cheap talent is hard to find, and Gordon will be as far apart in dollars and talent as you'll find in this league once he becomes a restricted free agent after this season.
Another failed test won't exile him from the league forever. It might force him into treatment, but as long as Gordon convinces teams that he can still the force he was in 2013, there will be a market for a star-wide receiver for close to the league minimum.
That's not to say this isn't potentially his last dance in Cleveland. New Browns' coach Hue Jackson is trying to implement a new culture where everyone works hard, earns their spot, etc. Slotting your pot-smoking star wideout back into the starting lineup whenever he periodically gets clean doesn't exactly fit that image.
But, the NFL can be the epitome of the old "One man's trash is another man's treasure" saying. Teams around the league convince themselves time after time that their organization can be the one to turn around a talented, troubled young man. 'Talented' being the operative word here (teams are shockingly less interested in troubled young men that can't play).
Gordon's case is even stronger in that regard because, well, it's been the Browns. Teams around the league know how dysfunctional Cleveland has been the last 15 years. The fact that Gordon's issues took place under Cleveland's watch might only reinforce the idea in other teams' heads that an organizational change could be the difference.
Josh Gordon does not have infinite lives. He does, however, have more lives than the average NFL player because of his immense talent. If he does not turn things around, he will be out of the NFL at some point. But, he also has not reached that threshold yet. Gordon's talent alone will not be enough to keep him in the NFL forever, but it'll do for the near future.

NEO Sports Insiders Newsletter
Sign up to receive our NEOSI newsletter, and keep up to date with all the latest Cleveland sports news.