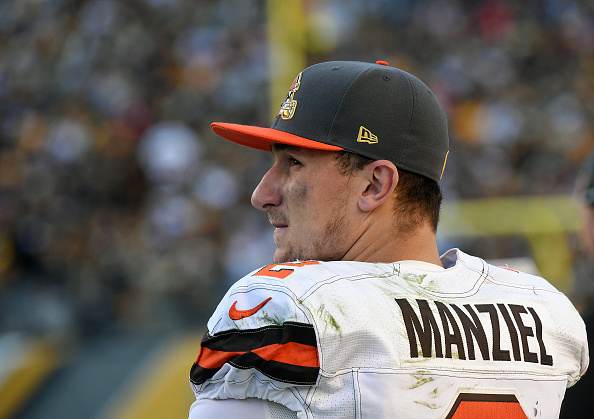 It was early May of 2014. Sitting in the green room at Radio City Music Hall during the first round of the NFL Draft, Johnny Manziel began to get antsy.
Team-by-team, including the Cleveland Browns, passed on the polarizing quarterback. His hometown Dallas Cowboys took an offensive lineman – guard Zack Martin – instead at No. 16, which had to sting a little.
So, Manziel grabbed his phone and dashed off a text message to Dowell Loggains, who – at the time – was the Browns' quarterback coach. The infamous message said this – "I wish you guys would come get me. Hurry up and draft me because I want to be there. I want to wreck this league together."
Loggains, as he excitedly told a radio station in his native Arkansas a few months later, forwarded the message to owner Jimmy Haslam, coach Mike Pettine and general manager Ray Farmer along with the following, "This guy wants to be here. He wants to be part of it."
Loggains then told the radio interviewer, "As soon as that happened, Mr. Haslam said, 'Pull the trigger. We're trading up to go get this guy.'"
Who knows how many of those texts Manziel sent out to different coaches in the league, but if he did send out a few, the Browns were the only ones to bite.
Loggains wound up being fired shortly after the 2014 season ended, mostly because of these comments. And, while it is unknown who ultimately made the decision to draft Manziel – Farmer has taken responsibility publicly – it's very clear that the head coach was not it.
The Browns traded up from No. 26 to No. 22 with the Philadelphia Eagles, giving up a third-rounder acquired from Pittsburgh along with it, and turned Johnny Football into Johnny Cleveland. And, now, he's Johnny Benched.
Unfortunately, Manziel didn't "wreck this league." He wrecked this team and wrecked himself by his actions both on and off the field.
On Tuesday, Pettine – one week after anointing Manziel the starting quarterback for the remaining six games – announced that not only would Josh McCown return to being the starting quarterback for Monday night's game with the Ravens, but Manziel would be demoted all the way down to third-string behind Austin Davis and that the depth chart wouldn't change for the foreseeable future. Just like that, Manziel's rocky time with the Cleveland Browns has essentially come to an end.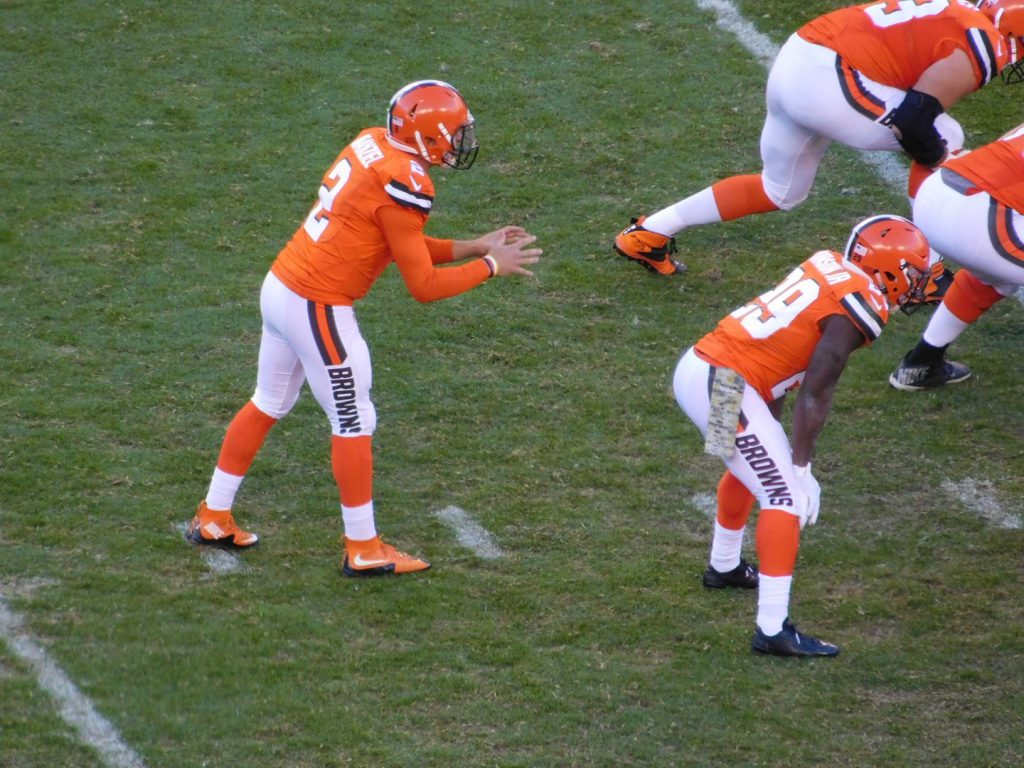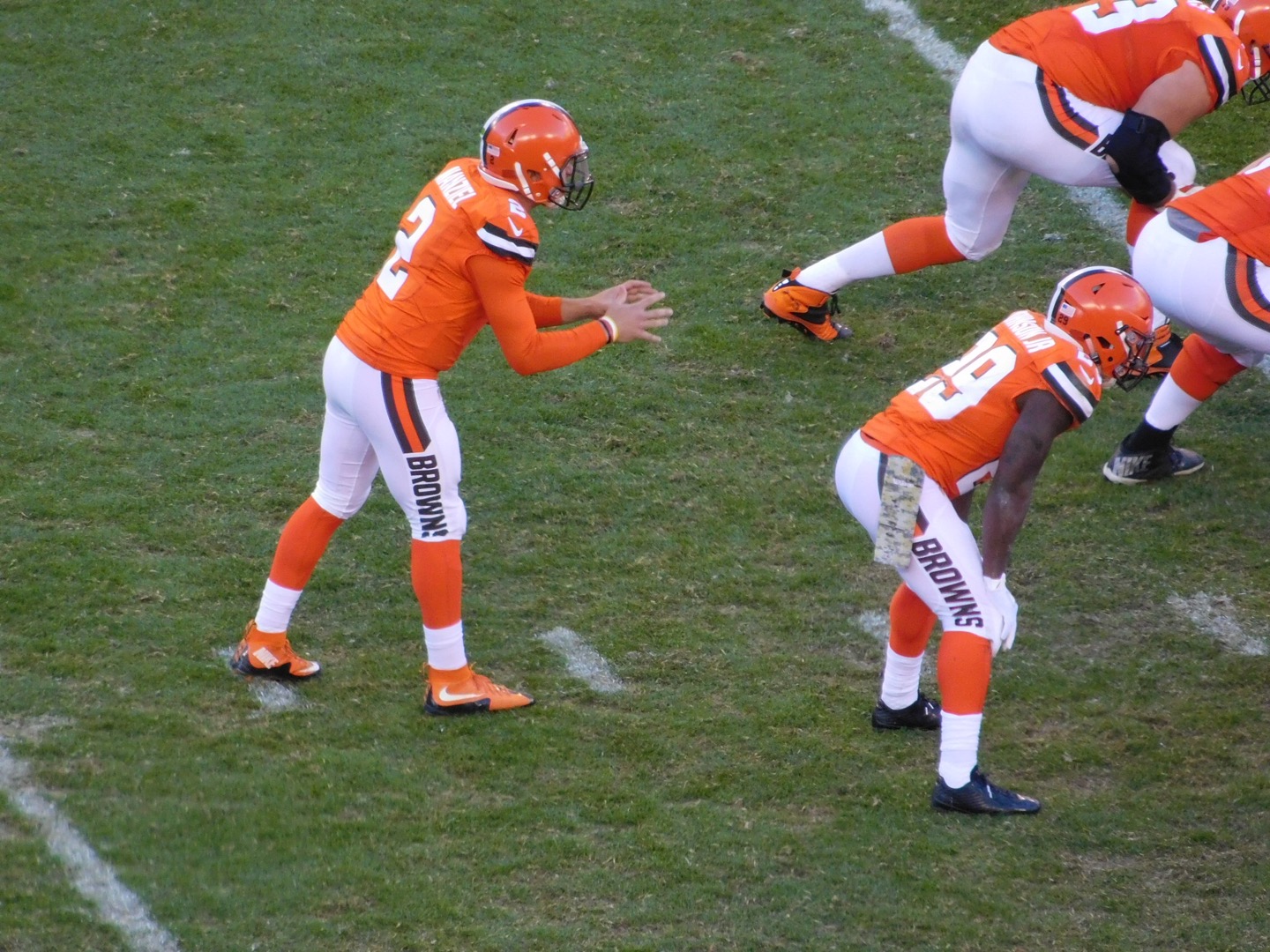 I can't say that I'm disappointed. I wasn't in favor of drafting Manziel in the first place and believed he wouldn't last in the NFL. And, it only took him a season-and-a-half for that to happen – take a bow, kid.
I believe the Browns decided to test Manziel – who never completely earned the trust of Pettine in 26 games – by giving him the starting job on the eve of the bye week. The fact that the NFL decided to clear Manziel of any wrongdoing in the domestic violence allegations surrounding his infamous roadside argument with his girlfriend Colleen Crowley on the same day only added to it.
The test – let's see if Manziel can truly show he's mature enough to handle being the face of a franchise. Let's see if he can avoid the trappings of partying and drinking alcohol and other alleged substances that made up the few months between his being drafted and his arrival to his first training camp in the summer of 2014 and continued during that dismal (for him) 2014 season.
Pettine asked him, point blank, if he could keep a low profile during the bye week. Manziel, who probably didn't want to lose his tenuous grip on the starting job, agreed. Then, he went in front of media and reiterated what Pettine told him and what he agreed to do just minutes later.

NEO Sports Insiders Newsletter
Sign up to receive our NEOSI newsletter, and keep up to date with all the latest Cleveland sports news.