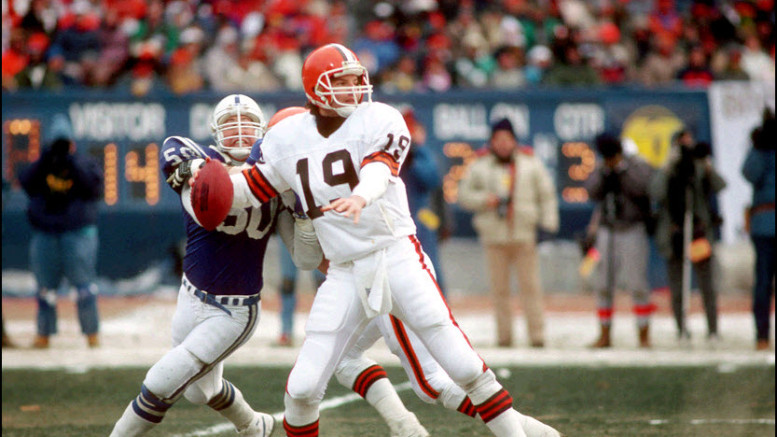 Former-Browns' quarterback Bernie Kosar says he has been trying to reach out to Johnny Manziel, but Manziel won't respond.
"I'm embarrassed to even tell you how many times I tried," Kosar told USA TODAY Sports on Tuesday. "I have tried to call him directly 18 different ways. If he chooses not to talk to me, that's his choice.
"I'm not mad at him. But there's a point where there's an element of respect that's involved."
Kosar has his own history of consequences related to alchol and feels like he can offer Manziel some advice.
He told USA TODAY that he learned a valuable lesson from his coach in college at Miami, Howard Schellenberger, "If you are not doing the right thing, you can't expect the rest of the team to. That advice has always stuck with me, and I would love to tell Johnny that. He could use it."
There is speculation that Manziel wants out of Cleveland and not responding to Kosar's attempts to get a hold of him would seem to follow that narrative, but it's understandable that Manziel may be wary of someone who has expressed interest in being hired by the Browns to work in the front office.
Is Kosar genuinely concerned or is it a PR move to get on owner Jimmy Haslam's good side?