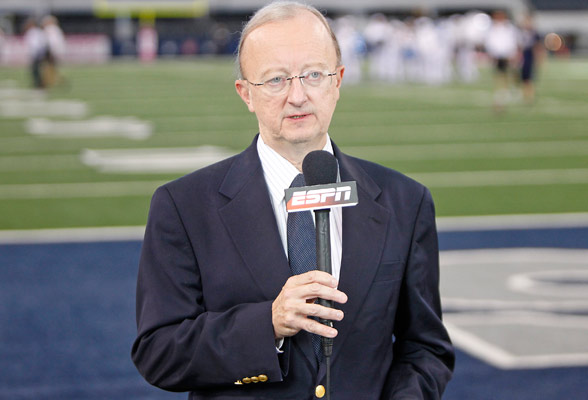 Awe come on, John
OK, so here's my conundrum when it comes to trying to decide how many games the Cleveland Browns will win this season: my brain says one thing, my heart demands another.
My brain reminds me that this roster is super young. Like, almost to the point of being laughably young. So when you understand that, and you understand that this is a Goliath sport with grown men – having a bunch of kids in their early 20's isn't exactly the typical recipe for success. Couple the team's youth with the overhaul of the coaching staff and the crucial demands of playing in the AFC North – and there isn't really much room for mediocrity to shine.
With all that said John Clayton's estimation that the Browns will likely win two or three games seems deadly accurate.
Then there's my heart. . .
My heart that bleeds Brown and Orange. My heart that found a way to cheer for (cough, cough) Johnny Manziel. My heart that convinced me to pick my Browns to win 7 games just one short season ago.
My heart is dumb. But my heart is my heart.
And that's why it's hard for me to sit up here and act as if I'm prepared to accept another shitty football season. It's not fair.
I love writing, and I love the Cleveland Browns, but I hate being a constant basher, so I've stayed quiet. I don't want to continuously harp on the negatives of this team. It's aggravating.
Worse than that, it's sooooo cliche.
The national guys bash the Browns enough already. So I've decided to dial it back. I digress. . .
Click HERE to Read the Rest of Matt's story!

NEO Sports Insiders Newsletter
Sign up to receive our NEOSI newsletter, and keep up to date with all the latest Cleveland sports news.