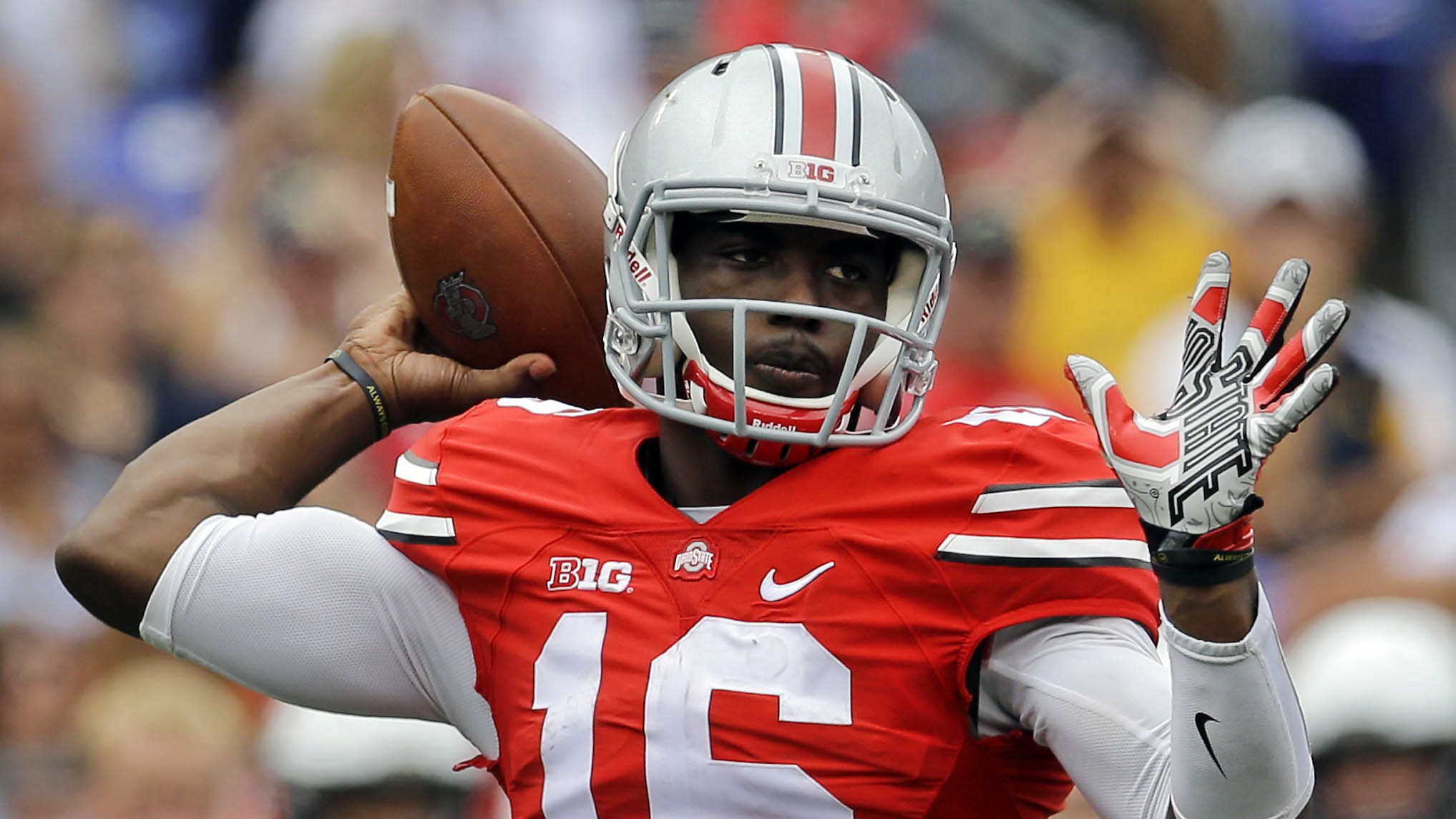 Ohio State quarterback J.T. Barrett broke the school record for career passing touchdowns with his 58th TD pass in 27 games during the second quarter against Rutgers on Saturday, Oct. 1.
It was Barrett's third touchdown pass of the game with less than six minutes to play in the first half,
Barrett passed Bobby Hoying in the record books. There's still a long way to go in this season and Barrett has a chance to put quite a bit of distance between him and that old record.