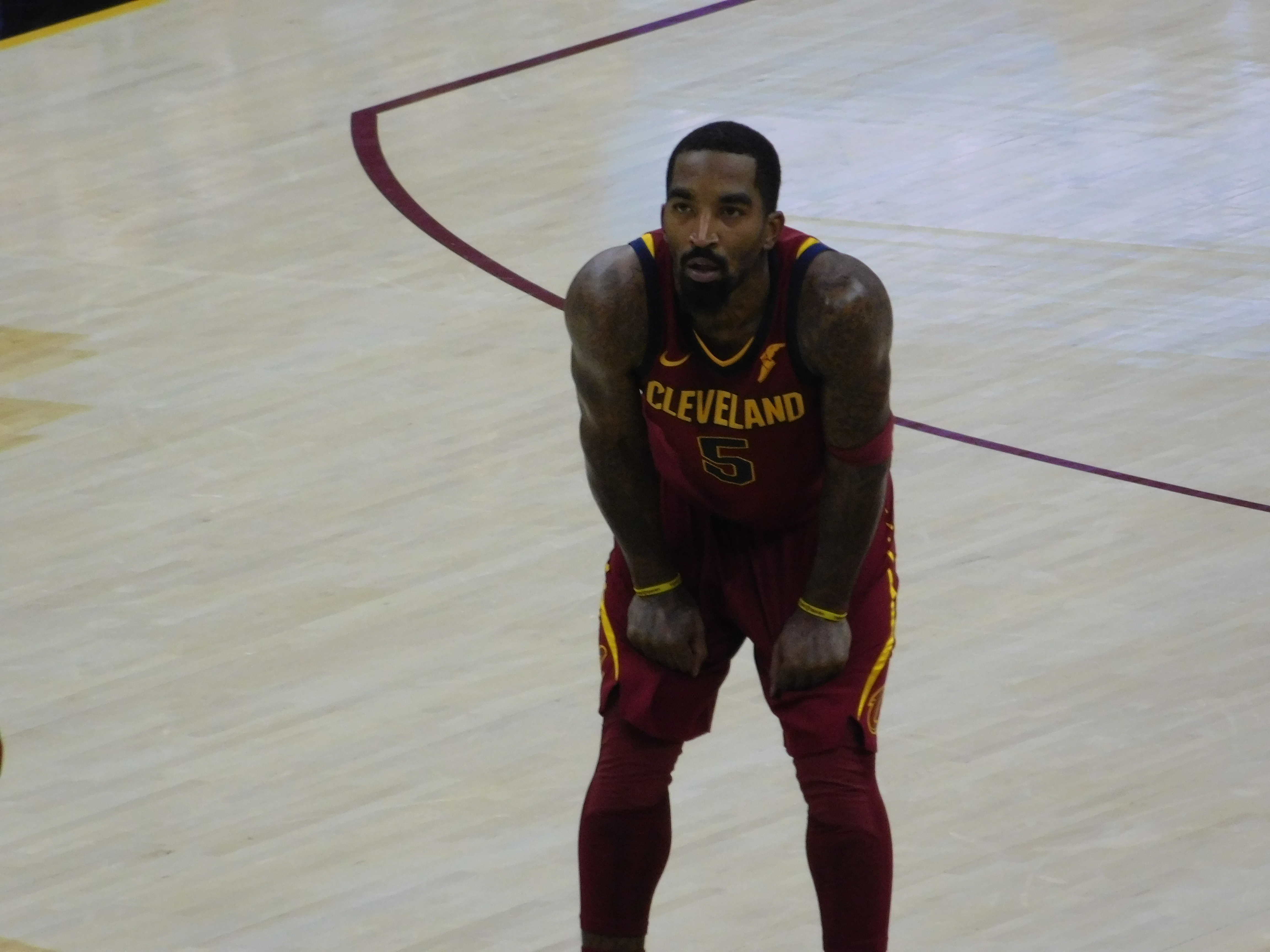 CLEVELAND– After a less-than-stellar start to begin the 2017-18 season, the Cavaliers have quietly gone on to win their last five games in a row.
But while the Cavs may finally be ironing out some of their early issues, the rest of the league hasn't really been paying much attention to their mini streak, especially considering the fact that the Boston Celtics are currently the owners of a 16-game win streak.
The Cavs, however are not one of those teams. While speaking with Bleacher Report, J.R. Smith had the following to say:
"Nah," JR Smith told B/R when asked if they're paying attention to the league-leading Celtics. "It's too early. Too early. We don't start paying attention until after All-Star break when you see teams spacing out (in the standings). You start getting your best shot after the All-Star break."
The Cavs are still 5.5 games behind Boston, but the way things are heading this season it wouldn't be surprising if Boston was the top seed in the Eastern Conference for the second year in a row. But as we have learned over the last three seasons, the Cavs tend to prioritize health and rest over the top seed.
With all that being said, however, Smith acknowledged that the Cavs may need to be a little bit more disciplined down the stretch, as bad habits that built up over the course of the 2016-17 regular season came back to bite them in the Finals against the Golden State Warriors.
"Last year we were coming off winning a championship (in 2016) and we got ahead of ourselves," Smith said. "We should've been the one seed but Boston had a good year. We took steps further back when we shouldn't have."
The Cavs will take on the Brooklyn Nets tonight at The Q. Tip-off is at 7 p.m.