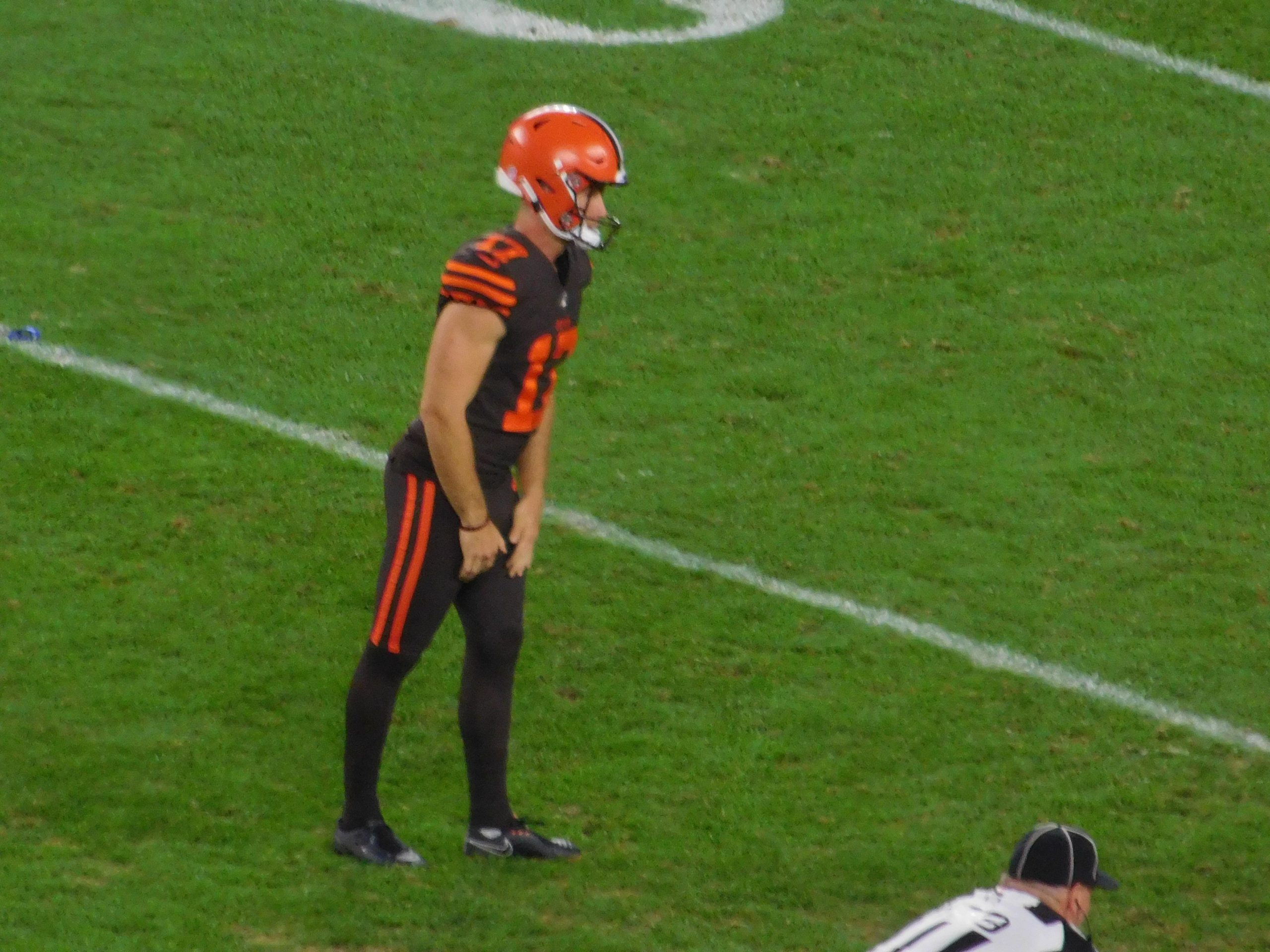 When the Browns used one of their two fifth-round picks this year to select kicker Austin Seibert out of Oklahoma, the move was met with a mix of openness and outrage. So far, those in the latter category seemed warrented.
Seibert has been one of the Browns biggest disapoints six days into camp. Each day has been plagued wish a number of missed field goal attempts from the rookie. On Wednesday, his most egregious misses came during a crutial part of practice when the team was running a two-minute drill looking to get into range for a game-winning field goal.
According to those at camp, Seibert wasn't even close on a 50-plus yarder. That's no chip shot by any means, but it is the latest sign that the 22-year-old is far away from being NFL-ready. A frustrating realization for a guy the Browns were hoping would challenge Greg Joseph.
And that's the thing, it's not as if Seibert is in a heated kicking battle with Justin Tucker. Joseph had his fair share of kicking woes last season, missing a concerning number of extra points and lacking the range to make the Browns consider lining up for 50-yarders more regularly (Joseph was 1-for-2 on field goal attempts of 50 or more). He was fine, he didn't cost the Browns any games, but he's far from automatic and for a Browns team with so much talent the special teams can't be a liability.
For now, Joseph is the obvious leader in the clubhouse. Fortunately for Seibert, he has time. The Browns haven't even played a preseason game yet – that's when making kicks really matters – and we're still a month out from the required roster cutdown on Sept. 1. So Seibert has exactly one month to try and overtake Joseph.
How likely that is, is a much different question. The truth is, if Seibert isn't hittng the kicks now, at practice when the only pressure is the coaches watching, how can anyone expect him to hit them in a game when millions of eyes are watching?
Seibert just doesn't seem to have it. That kicking competition everyone was hoping to see at camp may be over before it ever really got started; it's Joseph's job to lose.  And all those fans who criticized the Browns for using a pick on a kicker, you were right.

NEO Sports Insiders Newsletter
Sign up to receive our NEOSI newsletter, and keep up to date with all the latest Cleveland sports news.