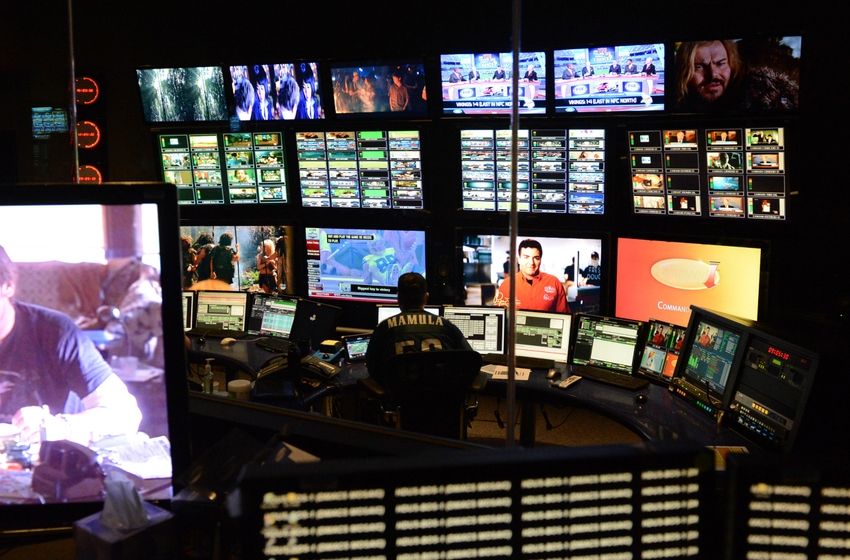 Ready to see the best odds and plays for the weekend of football? Check out what we think are the best plays for this weekend of both college and NFL action.
NCAAF:
Eastern Michigan vs. Toledo
Under 60
This under is mostly about the Toledo defense. They haven't given up more than ten points the last three games and the only score for Kent last week was on a special teams blunder. I expect the defense to hold again this week and the offense isn't going to put up 45 50 points.
Marshall vs. FAU
Marshall -7
Each of Marshall's victories on the year has been by at least seven points. They go to an FAU team that only has one win on the year and that was a close win over Charlotte. Take Marshall.

Michigan St. vs. Michigan
Michigan St. +8.5
I'm picking Michigan to win this one but in a close game. You don't get to be the number two ranked team in the country for no reason, so Michigan St. is not a team to take lightly despite their poor play. They have maybe the top QB in the country in Connor Cook which is a tremendous help. On the flip side Michigan has pitched three straight shutouts. This is going to be one hell of a game. I'll take Michigan by about four.
Nevada vs. Wyoming
Nevada -6.5
Nevada has two losses against top 25 teams and both weren't terrible losses. Wyoming has yet to win a game this year and has lost to a lot of poor teams including North Dakota. Nevada should win by at least a touchdown.
Florida vs. LSU
Under 46
It's hard to go under 46 in a college football game but you are talking about two top SEC schools. Usually to be on the top in the SEC you have to be able to play defense. What else helps me in going under is Florida just lost its QB for the year after testing positive for PEDs. LSU also can't throw the ball for anything and will rely on Fournette to be an animal again this week. Those two factors usually don't correlate to a high score.
TCU vs. Iowa St.
TCU -20.5
I think its fun to watch who puts up more points each week between TCU and Baylor. Both offenses look like something out of a video game. Iowa St. hasn't proven anything on the year and their offense can't even begin to hang with TCU. TCU has put up at least 50 five straight weeks. This week will mark six.
NFL:
DEN vs. CLE
DEN -4
I don't even expect this to be a close game. The Broncos on offense haven't looked good but the Browns have looked terrible on defense against a lot of below average offenses. With Haden likely out, Sanders and Thomas will have some major mismatches. Combine that with the Browns facing a monster defense and the Broncos win big.
ARI vs. PIT
ARI -3.5
This is another one where I don't understand how the line is so close. The Cardinals have destroyed most of their opponents this year and have gotten off to such early leads that most don't look as impressive as they should be. Meanwhile the Steelers have escaped some close ones and still have Vick at QB. Taking the bird here.
CIN vs. BUF
CIN -3.5
This is hard to predict based on whether Taylor plays or not. Either way, he's not going to be healthy. He relies on his legs a lot and isn't the best passer. The key to this one is the Bengals getting off to an early lead and they should maintain the victory.
MIA vs. TEN
MIA +1
Miami needs to right the ship and they are trying to do so with a new coach. They have had two weeks to prepare for this one coming off the bye. There is just too much talent on the Dolphins to finish last in the East by a lot. They need to start gaining some momentum and the Titans are a great way to start.
CHI vs. DET
Over 43.5
Here are two offenses that should be getting better going against two pretty ok defenses. Matt Stafford needs to figure himself out this year and the Bears are among the worst defenses in the NFL. Cutler should get Alshon Jeffery back this week to improve their offense. We could be in for a shootout if both teams can get their offenses squared away.
NCAAF Last Week: 3-3
NFL Last Week: 5-1
NCAAF Season: 7-5
NFL Season: 12-5

NEO Sports Insiders Newsletter
Sign up to receive our NEOSI newsletter, and keep up to date with all the latest Cleveland sports news.